Legendary Michigan Songs
111.) Mercy Mercy Me (The Ecology) - Marvin Gaye
Artist Name:

Marvin Gaye

Year Inducted:

2017
Details

Category: Legendary Songs
"Mercy Mercy Me (The Ecology)" (M. Gaye) – Marvin Gaye, Tamla Records, # 4 Billboard Hot 100, # 1 Billboard R&B – 1961. Inducted in 2017.
"Mercy Mercy Me (The Ecology)" was the second million-selling single released from Gaye's landmark 1971 album "What's Going On". His eloquent composition became one of the most poignant anthems to deal with the state of the environment, and one that continues to ring true to this day.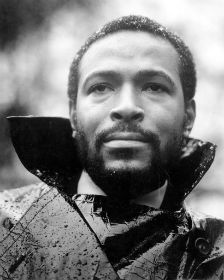 Gaye plays piano on the track, and the strings were conducted by Paul Riser and David Van De Pitte with instrumental backing by the Funk Brothers. The leading sax solo was performed by Wild Bill Moore and the bass line in the song was provided by Bob Babbitt. The distinctive percussive sound on the recording was a wood block struck with a rubber mallet, drenched in studio reverb.
Gaye produced "Mercy Mercy Me", along with all of the other songs on the "What's Going On" album, and multi-tracked his vocals along with those of the backing vocalists in the Andantes. The song was Marvin Gaye's sixth # 1 single on the R&B charts. In 2002, "Mercy Mercy Me (The Ecology)" became his third single to be inducted into the Grammy Hall of Fame.
YouTube Video:

https://www.youtube.com/watch?v=U9BA6fFGMjI