Legendary Michigan Songs
120.) Come To Me - Marv Johnson
Artist Name:

Marv Johnson

Year Inducted:

2017
Details

Category: Legendary Songs
"Come To Me" (M. Johnson, B. Gordy) – Marv Johnson, Tamla Records and United Artists Records, # 30 Billboard Hot 100, # 6 Billboard R&B – 1959. Inducted in 2017.
Berry Gordy first met Marv Johnson when the Rayber Voices provided the backing vocals on Johnson's 1958 debut single on the small Detroit label, Kudo Records. After learning that Johnson had some original songs, Gordy and his soon-to-be second wife Raynoma Liles stopped by to hear them and were knocked out by the hit potential of one of his songs called "Come To Me".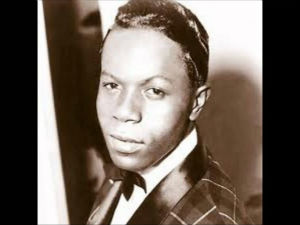 Gordy worked with Johnson to refine the song, and on January 12, 1959, Gordy used an $800 loan from the Gordy family to launch his own label, Tamla Records. The first release was "Come To Me" by Marv Johnson. The song was recorded at United Sound Systems in Detroit and the 45s were pressed at American Record Pressing in Owosso, Michigan. Gordy and Smokey Robinson drove fifty miles in a snowstorm to pick up the first boxes of the "Come To Me" singles. It was the start of a relationship between Gordy's company and ARP that lasted until Motown moved to California in the early 1970's.
"Come to Me" was an immediate hit in Detroit, but Gordy's tiny record label did not have the means to distribute the record nationally. A distribution deal was cut with United Artists Records in New York and another to purchase Marv Johnson's contract. It was reported that the agreement netted Gordy $25,000.
"Come To Me" was a Top Ten R&B hit in 1959 and it also crossed over to chart on the Hot 100. Marv Johnson became Motown's first star, headlining the early Motortown Revues and charting eight more singles on Billboard's Hot 100 in 1959 and 1960.
YouTube Video:

https://www.youtube.com/watch?v=Ns1ZCXFCIj8