Legendary Michigan Songs
132.) Borderline - Madonna
Artist Name:

Maddona

Year Inducted:

2019
Details

Category: Legendary Songs
"Borderline" (R. Lucas) – Madonna; Sire label, # 10 Billboard Hot 100 – 1984. Inducted in 2019.
Reggie Lucas was working with Madonna on her debut album and brought in a song he had written called "Borderline". After recording the song, Madonna was unhappy with the final version, feeling that Lucas had used too many instruments and had not implemented any of her suggestions for the song. The dispute led to Lucas leaving the project after the album was completed.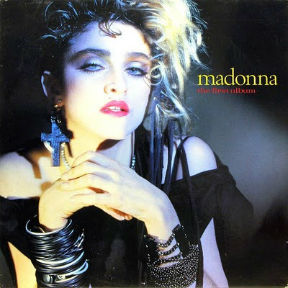 Before the album was released, Madonna brought in her then-boyfriend, John "Jellybean" Benitez, to remix "Borderline" and two other songs to Madonna's specifications. The remixed version of "Borderline" was released as a single in early 1984, and it provided Madonna with her first Top Ten hit.
The song spent a total of 30 weeks in the Hot 100 and reached # 4 on the Hot Dance Music/Club Play chart. The video for "Borderline" was directed by Mary Lambert, who later directed videos for "Like A Virgin", "Material Girl", "La Isla Bonita" and "Like A Prayer", and it is considered one of Madonna's career-making moments.
YouTube Video:

https://www.youtube.com/watch?v=rSaC-YbSDpo