Legendary Michigan Songs
134.) Rock And Roll Never Forgets - Bob Seger
Artist Name:

Bob Seger

Year Inducted:

2019
Details

Category: Legendary Songs
"Rock And Roll Never Forgets" (B. Seger) – Bob Seger; Capitol label, # 41 Billboard Hot 100 – 1977. Inducted in 2019.
"Rock And Roll Never Forgets" was released as the third and final single from Seger's breakthrough album, "Night Moves". Although it missed reaching the Top 40, it became a concert favorite among Bob Seger's fans, and it remains a staple of classic rock radio.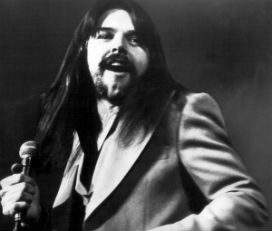 In a radio interview, Seger claimed that he wrote the song after not attending a class reunion and then hearing about the people he used to hang out with who had changed for the worse from a friend who did attend. "I just wanted to write an honest appraisal of where I was at that moment of time," Seger said. "I was 31 years-old and I was damn glad to be here. It was sort of a thank you to the fans who didn't forget us, who's good will carried us over the top, and a thank you to radio."
The song is about aging and the ongoing power of rock music. It advises the listeners to return to the rock and roll he or she loved when they were young. The song is also a tribute to Chuck Berry, one of Seger's early influences, who is name-checked in the lyrics.
YouTube Video:

https://www.youtube.com/watch?v=QZ_kYEDZVno