Legendary Michigan Songs
137.) Someday, Someway - Marshall Crenshaw
Artist Name:

Marshall Crenshaw

Year Inducted:

2020
Details

Category: Legendary Songs
"Someday, Someway" (M. Crenshaw) – Marshall Crenshaw; Warner Bros. label, # 36 Billboard Hot 100 – 1982. Inducted in 2020.
"Someday, Someway" was Marshall Crenshaw's lone Top 40 single. Written in New York, the song was inspired by Gene Vincent's 1957 hit, "Lotta Lovin'". Neo-rockabilly artist Robert Gordon first released "Someday, Someway" as a single in 1981 and it became popular on New York radio.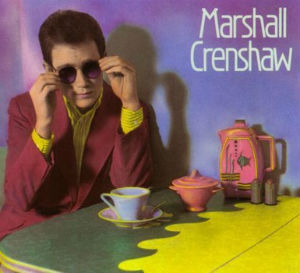 Crenshaw recorded the song in 1982 for his debut album, "Marshall Crenshaw", which he co-produced with Richard Gotterher. Released as the first single from the album, "Someday Someway" reached the Top 40 on both the Billboard and Cash Box charts. Crenshaw said writing the song was "a breakthrough moment" in his career as a recording artist.
"Someday, Someway" was included on the soundtrack for director Ron Howard's 1982 comedy film, Night Shift, starring Henry Winkler, Michael Keaton, and Shelley Long.
YouTube Video:

https://www.youtube.com/watch?v=Uj-r-hV56Ts