Legendary Michigan Songs
141.) Why Do Fools Fall In Love - Diana Ross
Artist Name:

Diana Ross

Year Inducted:

2021
Details

Category: Legendary Songs
"Why Do Fools Fall In Love" (F. Lymon, M. Levy) – Diana Ross; RCA label. # 7 Billboard Hot 100, # 6 Billboard R&B – 1981. Inducted in 2021.
Diana Ross left Motown in 1981 and signed a seven-year contract with RCA that gave her complete production control of her albums. Her first for her new label was "Why Do Fool's Fall In Love", named after the Frankie Lymon and the Teenagers' song that prompted her singing career.
Her cover of one of her all-time favorite songs was the first single released from the album. "I had selected 'Why Do Fools Fall In Love' because this was the song that started me singing," Ross told Jet magazine. "I used to sing it on the streets. I'd walk through the backyard where I lived and there was an echo there and I'd sing the way that Frankie Lymon used to do," Ross said.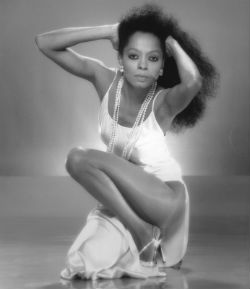 Diana Ross
Ross produced the hit single and also sang both the lead and backing vocals. "I wanted to go back to that simple late-'50s, early-'60s sound," she said.
The success of Diana Ross' cover triggered several court cases that dealt with the disputed songwriting credits for the hit song. The most famous of these involved three women who all claimed to be the late Frankie Lymon's legal wife and the heir to his songwriter credit for "Why Do Fools Fall In Love". The case inspired a Hollywood film using the song title in 1998, and it starred Halle Berry as Zola Taylor, one of the women involved in the case.
YouTube Video:

https://www.youtube.com/watch?v=WPO46xvT0Xk