Legendary Michigan Songs
144.) Hello Stranger - Barbara Lewis
Artist Name:

Barbara Lewis

Year Inducted:

2021
Details

Category: Legendary Songs
"Hello Stranger" (B. Lewis) – Barbara Lewis; Atlantic label, # 3 Billboard Hot 100, # 1 Billboard R&B – 1963. Inducted in 2021.
In January of 1963, Barbara's manager and producer, Ollie McLaughlin, brought her to the Chess Studios in Chicago where she recorded three new songs. Chief among them was her composition of "Hello Stranger", a title that Barbara revealed was inspired by working gigs with her father in Detroit. "I would make the circuit with my dad," she recalled. "People would yell out 'Hey stranger, hello stranger, it's been a long time' to my father," she said.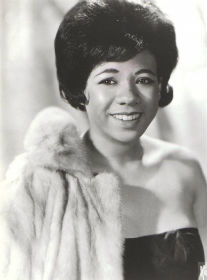 McLaughlin recruited the Dells, Chicago's top vocal harmony group, to sing the memorable "Shoo bop shoo bop my baby" backing chant on the recording that also featured a signature organ riff by keyboardist John Young.
"Hello Stranger" is also notable because the title comprises the first two words of the lyrics but is never again repeated throughout the rest of the song. Barbara recalled that during the playback of the finished track, Dells' member Chuck Barksdale "kept jumping up and down and saying 'It's a hit, it's a hit', but I didn't really know. It was all new to me."
Because "Hello Stranger" was so different, Atlantic Records was unsure of releasing it as a single. It was only after Ruby and the Romantics had a big hit with "Our Day Will Come" that Atlantic finally pulled the trigger. Released in the spring of 1963, "Hello Stranger" was a monster hit, spending two weeks at # 1 on Billboard's R&B chart and crossing over to # 3 on the Hot 100.
YouTube Video:

https://www.youtube.com/watch?v=2xVXVqT-GdE