Legendary Michigan Songs
43.) Against The Wind - Bob Seger
Artist Name:

Bob Seger &

Year Inducted:

2010
Details

Category: Legendary Songs
"Against The Wind" (B. Seger) – Bob Seger & The Silver Bullet Band; Capitol label, # 5 Billboard Hot 100 - 1980. Inducted in 2010.
The title song from Bob Seger's first # 1 LP was the second Top Ten single released from the album.("Fire Lake" was the first.) In a 1980 Rolling Stone interview, Seger said that "Against The Wind" is about trying to move ahead, keeping your sanity and integrity at the same time.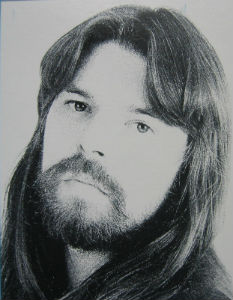 He went on to say in the interview that "Knowing the difference between when people are using you and when people truly care about you, that's what "Against The Wind" is also about. The people in the song have weathered the storm, and it's made them much better that they've been able to do it and maintain whatever relationship. To get through is a real victory".
In a TV interview with Bob Costas, Seger revealed that he almost didn't include the song's most famous line, "I wish I didn't know now what I didn't know then". Seger explained: "I thought it was bad grammar. My manager, my tour manager, and my band said 'That's a great line'". Thus, the classic lyric remained.
Bob Seger & The Silver Bullet Band won a Grammy in the category "Best Rock Performance by a Duo or Group with Vocal" for "Against The Wind".
YouTube Video:

https://www.youtube.com/watch?v=r5ZegCEmkN4