Legendary Michigan Songs
60.) I Can't Help Myself - The Four Tops
Artist Name:

The Four Tops

Year Inducted:

2011
Details

Category: Legendary Songs
"I Can't Help Myself" (B. Holland, L. Dozier, E. Holland) – The Four Tops; Motown label, # 1 Billboard Hot 100, # 1 Billboard R&B - 1965. Inducted in 2011.
The Four Tops began working with Motown's songwriting/production team of Holland-Dozier-Holland in 1964. After three charting singles in a row, the combination really hit its stride in the summer of 1965 with "I Can't Help Myself". The song had the distinction of holding down the # 1 spot on Billboard's Hot 100 for two non-consecutive weeks – June 12 to June 19th, and again from June 26th to July 3rd.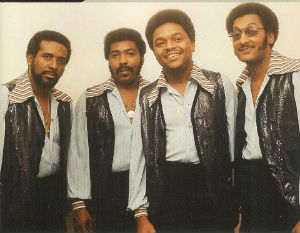 As on most of the group's big hits, "I Can't Help Myself" is powered by Levi Stubbs baritone lead vocal over an irresistible dance groove powered by Motown's crack session band, the Funk Brothers. Holland-Dozier-Holland wrote the majority of Stubbs' vocals in the range of a tenor so that his voice took on a gospel-tinged urgency as he strained to hit the high notes.
With their simple yet distinctive melodies and rhymes, Levi Stubbs powerful lead vocals, and the smooth backing of Duke Fakir, Lawrence Payton, and Obie Benson, the recordings of H-D-H songs by The Four Tops often epitomized what became known as the Motown Sound.
"I Can't Help Myself" has been covered by a diverse group of artists over the years. These include The Supremes, Johnny Rivers, and Dolly Parton.
YouTube Video:

https://www.youtube.com/watch?v=z59EVHU8MjI