Legendary Michigan Songs
69.) Beautiful Loser - Bob Seger
Artist Name:

Bob Seger

Year Inducted:

2012
Details

Category: Legendary Songs
"Beautiful Loser" (B. Seger) – Bob Seger; Capitol label, # 103 Billboard's Bubbling Under Singles - 1975. Inducted in 2012.
"Beautiful Loser" was the title cut and first single from the 1975 album that marked Seger's return to Capitol Records. Seger has said that the song was inspired by the epilogue of a novel by Leonard Cohen titled Beautiful Losers, and that the original concept came from one of Cohen's lines; 'He's reaching for the sky just to surrender'. Seger took that thought and transformed it into a song about a person who sets his goals so low that he will never be disappointed.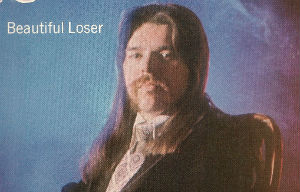 Seger confided in a Rolling Stone interview in 1976 that the song took a long over a year to put together, and that he wrote five different versions of "Beautiful Loser", including a blues and a ballad, before coming up with the one he finally settled on. He credits his friend, and fellow MRRL inductee, Glenn Frey for giving him some sound advice. Frey was the first person to hear the song, and he loved it. That positive feedback encouraged Seger to stick with it until he had pieced together another classic track.
Possibly because of Seger's long journey to national stardom and Tom Bert's poignant album cover photo, many people have believed that "Beautiful Loser" was autobiographical. Seger has given conflicting answers over the years when asked if the song was about him. In a Rolling Stone interview he stated; "To a degree. Well I say that now, but back then I didn't believe it". During a Creem interview in 1987, however, Seger said "The song was about underachievers in general. I rarely write about myself that much. I'm not like my songs at all. I'm a lot more 'up' person than what I write."
YouTube Video:

https://www.youtube.com/watch?v=7xWVRE9FskQ