Legendary Michigan Songs
81.) Flamingo Express - The Royaltones
Artist Name:

The Royaltones

Year Inducted:

2014
Details

Category: Legendary Songs
"Flamingo Express" (G. Katakis, M. Popoff, G. Popoff) – The Royaltones; Goldisc label, # 82 Billboard Hot 100 – 1961. Inducted in 2014.
The Royaltones formed in Dearborn, Michigan, in 1957 while they were still in high school. Originally called The Paragons, the band was renamed 'The Royaltones' when their original composition of "Poor Boy" was leased by Jubilee Records. The instrumental became a # 17 hit in the fall of 1958.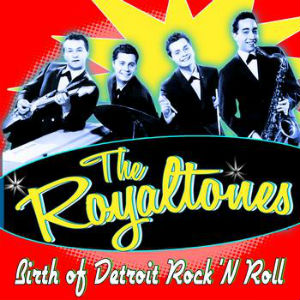 In 1960, original members George Katsakis – sax, and identical twins Mike Popoff – drums and Greg Popoff – keyboards, added guitarist Karl Kaminski and signed with George Goldner's Goldisc label. "Flamingo Express was recorded at the first session produced by Goldner in New York. The song was originally called "Wiggle, Wiggle" but was renamed in honor of The Flamingos, George Goldner's highly successful vocal group.
"Flamingo Express" was released in late 1960 and peaked at # 82 in early 1961. It would prove to be the last charting hit for the Royaltones. Future Funk Brother Bob Babbitt played bass on the hit instrumental and would officially join the band a few months later. Guitarist Dennis Coffey also joined the band in 1961.
Listen to The Roylatones' original recording of "Flamingo Express":
YouTube Video:

https://www.youtube.com/watch?v=R8PrGHBcxis