MRRL Hall of Fame
BOB SEGER SYSTEM (a.k.a. Bob Seger & The Last Heard)
Details

Category: Inductees
Created: Thursday, 29 September 2011 11:08
Written by Gary Johnson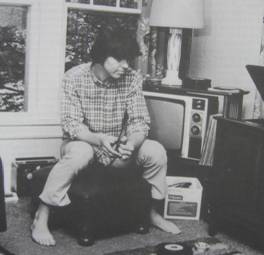 Bob Seger in Ann Arbor
Bob was born in Dearborn, Michigan, in 1945. Seger got his start in music from his father who brought home Elvis Presley's recording of "Hound Dog / Don't Be Cruel" and taught Bob how to play the songs on the bass ukulele. Seger's dad had been a big-band leader but had left music to work in the automotive factories.
When he was six, Seger moved with his family to Ann Arbor. Shortly thereafter, his father abandoned the family and moved to California to once again pursue a career in music. This resulted in great financial hardship for Bob, his mother, and older brother.
While his older brother worked to help support the family, Bob would often stay up and listen to the powerful AM stations on his transistor radio late at night in the family's one room apartment. Seger became a big fan of soul music stars such as Wilson Pickett, Otis Redding, and James Brown. They would heavily influence Bob's vocal style and musical tastes when he started performing.
Seger's first high school band was called The Decibels. They started during his sophomore year in 1961 as a doo-wop vocal group before evolving into a complete band with Bob as the front man singing R&B covers. It was in The Decibels that Bob wrote and recorded his first songs, "The Lonely One" and "Jackie The Thief". The demo was recorded in the basement of Max Crook, the man who played the musitron solo on Del Shannon's "Runaway". Seger's next band was The Town Criers. The band worked several nights a week on the Detroit bar circuit and also enjoyed a regular gig backing strippers at a club in Jackson, Michigan.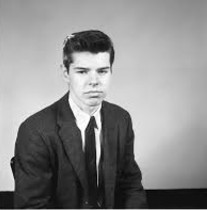 Bob Seger 1962
Bob Seger's first big break came when he joined Doug Brown and The Omens as the organ player. Brown was a rock and roll veteran who had worked on demos with Del Shannon, had released a record, and was an established act in and around the Motor City. Detroit rock and roll impresarios Dave Leone and Ed "Punch" Andrews signed the band to record for their Hideout label. In 1965, Doug Brown and The Omens released "TGIF (Thank Goodness It's Friday)" and it became a local hit.
In the meantime, Brown told Dave Leone that his organ player was also a songwriter who had some great material that should be recorded. Bob auditioned "East Side Story" in Leone's office on acoustic guitar. He had originally written the song for another local band called The Underdogs. After Leone heard Seger's solo performance of "East Side Story", he took him to United Sound in Detroit to record it. The song was produced by Doug Brown who also played guitar on the recording.
"East Side Story", released on the Hideout label by Bob Seger, was a sensation in Detroit. When the demand for the single became too great for Hideout to handle, the song was picked up by the Cameo label. Seger then formed his own backing band, and subsequent 1966 pressings of the single were released under the name of Bob Seger & The Last Heard.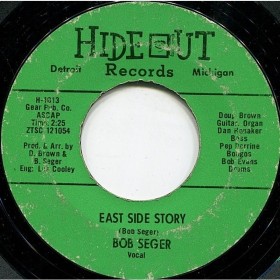 Seger's first 45
Bob and his band built a strong following in the Midwest with additional regional hits like "Persecution Smith" and, most notably, "Heavy Music". "Heavy Music" looked like a break-out record for Bob Seger & The Last Heard, and it had begun climbing the national charts before dropping out of sight when the Cameo/Parkway record label went out of business in 1967.
In 1968, Bob signed with Capitol Records and the band, that also included drummer Pep Perrine and bassist Dan Honaker, was renamed The Bob Seger System. Seger's first single on Capitol was one of the first anti-war protest songs of the Vietnam era, "2 + 2 = ?". Although popular in Detroit, the powerful song may have been too controversial for many radio stations during that turbulent year.
The Bob Seger System then released its first national hit single, "Ramblin' Gamblin' Man", which featured friend and future Eagle Glenn Frey on rhythm guitar and backing vocals. "Ramblin' Gamblin' Man" peaked at # 17 on Billboard's Hot 100 early in 1969. The band also produced a promotional film for the single that was played on teen dance programs across the country.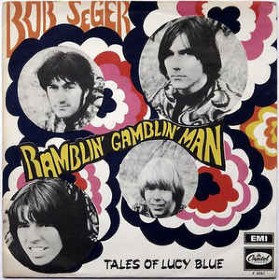 "Ramblin' Gamblin' Man" single
The band's next single, "Ivory", charted nationally for just one week in early 1969. All three of the Capitol singles were found the group's first album, "Ramblin' Gamblin' Man". Although the album did not reach Billboard's Top 40 album charts, it would prove to be Bob's biggest selling album hit for the next seven years.
Bob had started to grow tired of the music business by 1969 and it showed in the band's next album, "Noah". Seger had enrolled in college while the album was being cut and did not perform all of the lead vocals. The title song was a local hit, but both it and the album failed to chart nationally. Seger even quit the band briefly, but he soon returned to music full time.
By 1970, the Bob Seger System had added Dan Watson on keyboards and released its third album, "Mongrel". It represented a return to form for Seger, and both the album and its first single "Lucifer" were minor hits on the Billboard charts.
Seger disbanded the Bob Seger System before recording his next album, "Brand New Morning". Bob described the acoustic album as representing a very down period in his life. His marriage had broken up, he was without a band, and felt defeated at that point in his career. The album did not sell, and Bob was released from his Capitol recording contract in late 1971 after one last charting single.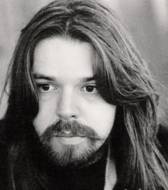 "Lookin' Back"
The final single, "Lookin' Back" only spent two weeks on the Billboard charts, but it was a # 2 hit in Detroit. "Lookin' Back" was a classic Seger 45 that took on society's negative attitudes towards long hair and liberal lifestyle choices. Although it looked a little bleak for Bob Seger at the start of 1972, things were going to get much better.
The Bob Seger System was inducted into the Michigan Rock and Roll Legends Hall of Fame in 2006. In 2008, the Bob Seger System's classic anti-war song "2 + 2 = ?" was voted in as one of Michigan's Legendary Songs. In 2009, the band's biggest hit, "Ramblin' Gamblin' Man", was also voted in. "East Side Story" and "Heavy Music Pt. 1" were both added in 2014.
MRRL Hall of Fame: https://www.michiganrockandrolllegends.com/mrrl-hall-of-fame
Dr. J. Recommends:
The early Cameo singles, "East Side Story", "Persecution Smith" and "Heavy Music" are an essential part of any Seger collection. The Capitol single version of "Lookin' Back" is another must-have cut that has not been released on an album.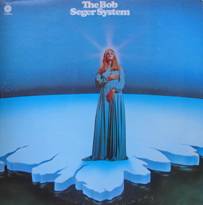 "Ramblin' Gamblin' Man" LP
"Ramblin' Gamblin' Man" is the best of the Bob Seger System's Capitol albums. It contains Bob's first two charting singles, "Ramblin' Gamblin' Man" and "Ivory", as well as the incomparable "2 + 2 = ?".
"Mongrel" from 1970 is also worth having. It includes the charting single "Lucifer" and some great lesser-known Seger rockers: "Highway Child", "Teachin' Blues", and "Leanin' On My Dream".