MRRL Hall of Fame
BOB SEGER & THE SILVER BULLET BAND
Details

Category: Inductees
Created: Thursday, 29 September 2011 21:01
Written by Gary Johnson
After Bob Seger was released from his Capitol recording contract in late 1971, he signed with manager "Punch" Andrews' Palladium label. Seger performed at the John Sinclair Freedom Rally in Ann Arbor with the duo of Teegarden and Van Winkle at the end of the year. They then joined forces to record the album "Smokin' O. P.'s", an album of mostly cover songs that produced a minor hit with "If I Were A Carpenter". The album also included the song "Heavy Music" that had been originally released by the Bob Seger System in 1967.
Seger's next album, "Back In '72",produced no hit singles but featured the original version of one of his most popular songs, "Turn The Page", with Tom Cartmell (Alto Reed) on saxophone. The album was also significant in that some of the songs were recorded in the Muscle Shoals Sound a.k.a. Fame Studio in Alabama. It was the place where many of Bob's soul music influences, including Wilson Pickett, Aretha Franklin, and Percy Sledge, had recorded their hits. Seger would continue to use the Muscle Shoals studio band and the Fame Studio on parts of most of his subsequent studio albums in the Seventies and the Eighties.
Bob's last album for Palladium was 1974's "Seven".The singles "Need Ya" and "Get Out Of Denver" were hits in Michigan with the latter also charting nationally. "Get Out Of Denver" was written while Seger was serving as the opening act for Bachman-Turner Overdrive. Bob felt that he needed a powerhouse tune to get the crowd going in the limited time he had to play. On this album he had also started to record with some more of the musicians who would soon become the Silver Bullet Band.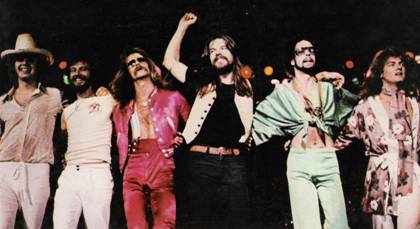 Bob Seger & The Silver Bullet Band
By 1975, Bob re-signed with Capitol. Seger had now finished putting The Silver Bullet Band together with Drew Abbott on guitar, Robyn Robbins on keyboards, Chris Campbell on bass, Alto Reed on saxophone and flute, and Charlie Martin on drums.
His new album, "Beautiful Loser", was the first credited to Bob Seger & The Silver Bullet Band. Although it contained rocking songs like the chart hit, "Katmandu" and his cover of Tina Turner's "Nutbush City Limits", Seger included many more ballads and mid-tempo songs than on any previous album. Seger was a little unsure of this new direction until he played his "Beautiful Loser" material for his old friend Glenn Frey. Frey, who had been enjoying great success with his new band The Eagles, advised him to go with the new direction and do something diverse. Bob claimed in an interview that "Beautiful Loser" was a concept album to a degree. He felt that most of the songs were about life on the road in a band, and also about what he felt made someone a winner or loser in life.
Seger then made a somewhat bold move when he recorded his next album during two Detroit shows at Cobo Hall in 1975. Bob only agreed to release the live album because he wasn't finished writing "Night Moves", the title song for the studio album he intended to release next. His decision paid off when the specially-priced "Live Bullet" double album spent the next three years on the charts and became the record that changed Seger from a regional sensation into a national star.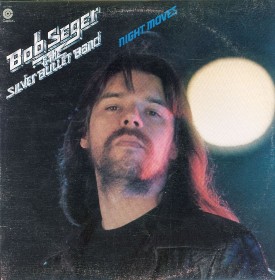 "Night Moves" LP
Bob's biggest commercial breakthrough, however, was the delayed album, "Night Moves". "Night Moves" established Seger as a ballad singer; and both the title song and the album became his biggest chart hits to date. The "Night Moves" 45, which was inspired by the film American Graffiti, was named Rolling Stone Magazine's Best Single of the Year for 1977.
The album was almost called "Suicide Streets" but the band didn't like Bob's song about urban crime, so Seger left it off the album. Besides the Top Ten single "Night Moves", the album also contained the hits "Mainstreet" and "Rock And Roll Never Forgets". Sadly, the first change in the Silver Bullet Band came at this time when drummer Charlie Martin was left unable to walk after being hit by a car and had to be replaced by David Teegarden.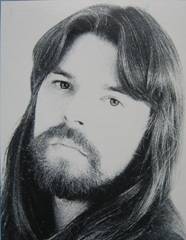 Photo by Tom Bert
With his next two albums, 1978's "Stranger In Town" and 1980's "Against The Wind", Bob Seger firmly established himself as one of the major artists in rock and roll. "Stranger In Town", according to Seger, refers to his being a stranger to all the success, fame, and money he was now enjoying, and the feeling that it was all going to end – that he had just gotten lucky.
The album was an even bigger hit than "Night Moves" and it produced four hit singles: "Still The Same", "Hollywood Nights", "We've Got Tonite", and "Old Time Rock & Roll". "Hollywood Nights" was one of the last songs written for the album. It was inspired by Seger living in a rented house in the Hollywood Hills while mixing the album. The album cover photo for "Stranger In Town" was shot on the lawn of that same house.
"Against The Wind" was Seger's first # 1 album, and the title song won a Grammy for Best Rock Performance in 1980. The album took two years to make as Seger was aiming for a totally commercial album. He and the band wanted a # 1 album and they played as many dates as possible to make it happen.
Besides "Against The Wind", the other hit singles on the album were, "Fire Lake", "You'll Accomp'ny Me", and "The Horizontal Bop". Looking back on the "Against The Wind" album Seger said: "I think of all the albums I've ever done, "Against The Wind" is probably the easiest one for me to listen to…it's probably the most fulfilled I ever was as a songwriter".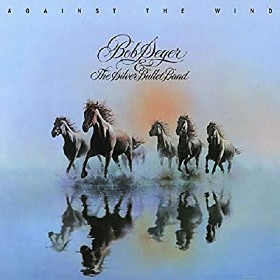 "Against The Wind" LP
In September of 1981, Seger & The Silver Bullet Band released their second live album "Nine Tonight". Recorded at both Cobo Hall and the Boston Garden, the album produced two charting singles, "Tryin' To Live My Life Without You" and "Feel Like A Number". "Nine Tonight" reached # 3 on the Billboard album charts. The title song was originally written for "Against The Wind" but didn't make the final cut. The studio version of "Nine Tonight" was eventually used on the soundtrack to the popular film Urban Cowboy.
Seger caused some controversy around this time when he replaced both Abbott and Teegarden in The Silver Bullet Band, and then was quoted being critical of the two in Rolling Stone and some other music publications. Craig Frost and Bobbye Hall joined the band as their replacements.
Bob Seger continued his string of hits with his 1983 album, "The Distance". The album's first single and Bob's biggest hit up to that time, "Shame On The Moon", again featured his old friend Glenn Frey on backing vocals. It was followed up the charts by the rocking hit "Even Now". "Roll Me Away" was the third single released from the album and is very representative of the classic Bob Seger musical approach.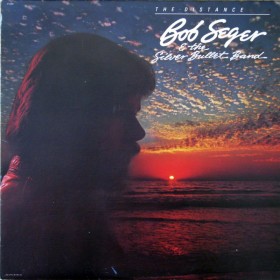 "The Distance" LP
"Roll Me Away" is a motorcycle saga that mentions Mackinaw City in its romantic tale of leaving and starting over. Fifteen years after its release, "Roll Me Away" was included in the soundtrack for the 1998 Bruce Willis action film, Armageddon. In 1984, Bob also had a # 17 hit single with "Understanding", a song he wrote for the movie Teachers starring Nick Nolte.
Following a three year period of recording, the self-produced "Like A Rock" album was released in 1986. The Silver Bullet Band had by this time lost many of its original members, and Seger had been through two painful romantic break-ups that influenced the album's direction. "American Storm" and the title song "Like A Rock" would be Bob's last big self-penned singles. The latter song is probably most famous for its use in television ads for Chevy Trucks. In 1987, Seger recorded his only # 1 single, "Shakedown", as part of the soundtrack for the film Beverly Hills Cop II starring Eddie Murphy.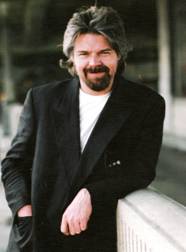 Seger 1980's
By the 1990's Seger's record sales began to decline somewhat. He was taking even more time in between his albums. It took five years before he released his next, "The Fire Inside". The album went Top Ten and the title cut was nominated for a Grammy, but the only single to chart was "The Real Love". It would be Seger's last Top 40 hit.
"Bob Seger's Greatest Hits" was an enormous success when it was released in late 1994, but it disappointed longtime fans with its failure to include any of his early singles.
Bob's last album of new material in the 20th century was 1996's "It's A Mystery". It was his slowest selling album in twenty years, did not produce any hit singles, and received generally tepid reviews. Seger's tour to promote "It's A Mystery" would be the last time he would perform live for his fans for over ten years.
In 2000, Bob was still ranked as Michigan's number one entertainer by a Detroit Free Press reader's poll. His second collection of hits released in 2003, "Bob Seger's Greatest Hits, Vol. 2", was a big success, but again did not include any of the singles from the Sixties or early Seventies.
Although he was still writing songs and recording, Seger became very serious about sailing. In both 2001 and 2002, he and his crew won the prestigious Port Huron to Mackinac race in Bob's sailboat, "Lightning".
In 2004, after being eligible for over a decade, Bob Seger was finally inducted into the Rock and Roll Hall of Fame. Bob and The Silver Bullet Band received the greatest number of votes of any Michigan artist when they were voted into the newly established Michigan Rock and Roll Legends Hall of Fame in 2005.
In 2006, Bob Seger released a great new album called "Face The Promise" that rocked harder than any of his releases since the early 1980's. He opened his Face The Promise Tour in Grand Rapids on November 8th and then played at the Dow Events Center in Saginaw two nights later. Mixing some of his new songs with his classic hits from the 70's and 80's, Seger gave his older Saginaw-area fans a special treat when he performed "Ramblin' Gamblin' Man" for the first time in twenty-six years.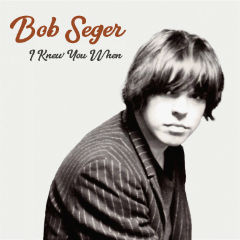 "I Knew You When" album
In 2012, Seeger was inducted into the Songwriters hall of Fame. Two years later, he released his 17th studio album, "Ride Out".
Bob Seger released his 18th studio album, "I Knew You When", in November of 2017; but the planned tour to promote the album had to be cancelled because of issues with Seger's vertebrae. In September of 2018, Seger announced his Travelin' Man tour, the final tour with the Silver Bullett Band.
In the spring of 2007, Bob Seger & The Silver Bullet Band's recording of "Night Moves" was voted one of the Top Ten Legendary Michigan Songs. In 2009, Seger's popular cover of "Old Time Rock & Roll" was also voted in. "Against The Wind" was voted a Legendary Michigan Song in 2010. "Turn The Page" and "Beautiful Loser" were both voted Legendary Michigan Songs in 2012. "Hollywood Nights" in 2013, "Mainstreet" in 2015, "Roll Me Away" in 2016, and "Rock And Roll Never Forgets in 2019, have also been voted Legendary Michigan Songs.
MRRL Hall of Fame: https://www.michiganrockandrolllegends.com/mrrl-hall-of-fame
Video: Bob Seger & The Silver Bullet Band perform "Hollywood Nights" in concert in 1978 https://www.youtube.com/watch?v=_D4eUWBAE_A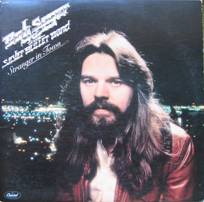 "Stranger In Town" album
Dr. J. Recommends:
"Back In '72" and "Seven" are great undiscovered albums from his time on the Palladium label.
The five must-have albums with The Silver Bullet Band are: "Live Bullet", "Night Moves", "Stranger In Town", "Against The Wind" and "The Distance".