MRRL Hall of Fame
LOOK
Details

Category: Inductees
Created: Thursday, 04 June 2015 02:57
Written by Gary Johnson
With a lineup featuring musicians from five different Motor City groups, The Look became the first Detroit band to appear on MTV with its "We're Gonna Rock" clip in 1981. MTV also rotated the band's 1982 follow-up video of the single "You Can't Sit Down", a cover of The Dovell's 1963 Top Ten Pop and R&B hit. The latter song made American Bandstand's "Rate-A-Record" segment that year, netting a better-than-respectable score of 94. The Look got a lot of FM radio love in the days when Detroit stations weren't afraid to play local music. But spotty record distribution, along with confusing management and recording deals helped kill the momentum and development of The Look's career.
Lead singer Dave Edwards was born in Pontiac. Music was always an important part of his life as his mother, Rita, played piano in church and that was also where he first sang in public. Dave took piano lessons from his mother, Rita. His father, James, played the drums and would sometimes sit in at bar gigs with Dave's Uncle Terry who played guitar in a band. Dave would often accompany his father to the band rehearsals. He would seated on a bar stool and given a Coca-Cola while he watched them practice.
At just five years of age, Edwards appeared on stage in kindergarten play. He was attracted to the attention in a big way, and immediately liked being on stage with everyone clapping. The schools had strong music programs in the 60s and 70s so Edwards had ample opportunities in that area throughout his education.
Edwards' interest in rock and roll music was keyed by seeing The Beatles perform on the Ed Sullivan Show at the age of 8. The Beatles are still his favorite band with the Rolling Stones a close second. His interest in the British Invasion bands turned him into an avid record buyer, mostly 45s at a variety store at the end of his street. He doesn't remember the first single, but thinks it was probably something by the Beatles.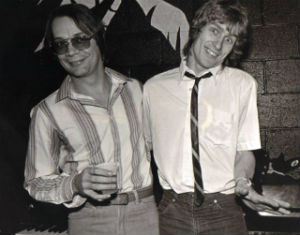 Mitch Ryder and Dave Edwards at the Roostertail in Detroit 1980
His initial concert was the Bob Seger System at St. Michael's Church in Pontiac. He was 15 and it was the first time he had seen a big name band live. He also had the opportunity to see the MC5 and The Stooges and loved the proto-punk music genre they developed in Detroit in the 60s and 70s.
Edwards was also a fan of black artists like Little Richard, Wilson Pickett, and Otis Redding. 'I listened to a lot of CKLW in Windsor," he explains. "They played black and white music together." Besides the Beatles, the Rolling Stones, the Who, and the Kinks were also major influences. Eventually, Dave mastered the piano and drums along with the bass and the guitar. He started trying to write songs around the age of 12. His first composition was based on a popular TV soap opera and titled "There's A Search For Tomorrow".
Edwards started his first band with friends in junior high school in the 60s. Inspired by Paul Revere & Raiders, the five members wore three-cornered hats and named themselves George Washington & The Delawares. Their first rock and roll gig was at a party at a girl's house, but they also regularly played at school dances and sock hops.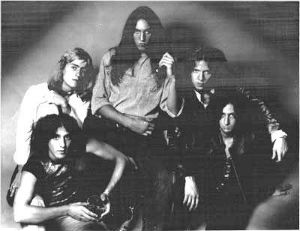 Air Tight: (L to R) Randy Volin, Dave Edwards, Rob Trax, Tim Short, Rick McNutt
During his high school years, members came and went and Edwards played under a variety of band names, the most prominent being the Circular Movement. In 1972, Edwards met Randy Volin and joined Air Tight.
Randy Volin was born in northwest Detroit, but in 1963 his family moved to Oak Park near 9 Mile Road. Like so many young people in he 1960s, he first got interested in rock and roll after watching The Beatles on the Ed Sullivan Show. He remembers cracking up when he saw the English band with his family and bouncing around the room while they played.
Music came naturally to Volin. Both of Randy's parents were musicians. His mother played piano and his father was a horn player who jammed with future jazz great Kenny Burrell as a teen in Detroit during the 1940s when they both attended Cass Tech. Both of his parents left music behind, however, when they began to start a family.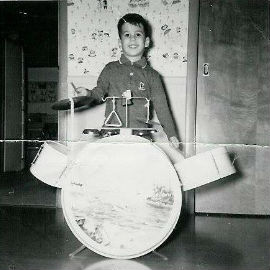 Randy Volin pre guitar
He didn't get a guitar, however, until after his bar mitzvah at age 13. It took a year of begging before his mother let him use part of his bar mitzvah money to buy his first guitar – a 1963 sea foam green Jaguar electric (worth about $8,000 today). He kept it for over 20 years and learned all about electric guitars by taking it apart and putting it back together. Volin started playing by ear and then took lessons at Joe Fava's Music store for several months.
Volin got deep into music while growing up, listening obsessively to Detroit area Top 40 AM radio stations like CKLW, WXYZ, and WKNR. He loved all kinds of music from Motown to Country but after he started playing guitar, he gravitated to Jimi Hendrix, Jeff Beck, Leslie West, Johnny Winter, Jimmy Page, and Eric Clapton – all the guitarists you would hear on what was called "underground radio" in the late 60s. From there, he went in reverse and learned about Muddy Waters, B. B. King, Howlin' Wolf, and Albert King, the bluesmen who inspired the leading rock guitarists. This started a lifelong affection for the blues. One of Volin's favorite sayings is, "rock and roll is the blues – just faster."
His first band was called Mozel – named after a black lady who was the house cleaner for a friend's family. He started playing bass in that band before taking over on lead guitar. Volin became involved in Air Tight in the 10th grade after his parents divorced and he moved with his mother and sister to Birmingham, Michigan. He met some musicians at his new high school and became the roadie in a band called Air Tight. When that version of the band broke up, Volin joined drummer, Tim Short, and bass player, Rick McNutt, and kept Air Tight going as a three-piece. Volin had always tried writing songs, and Air Tight began performing some of his more ambitious compositions.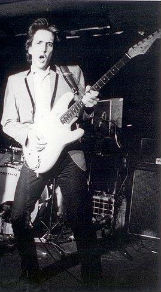 Randy Volin
Tim Short knew Dave Edwards, and he joined as the band's lead singer after an audition. Air Tight performed songs by Cream, the Rolling Stones, Jimi Hendrix, Family, Freddie King, Wishbone Ash, and Peter Green's Fleetwood Mac. Volin describes the time period as "music busting wide open at the seams"; with a great variety including Top 40 from Motown, the beginnings of heavy metal with Black Sabbath and Led Zeppelin, and even classical influences from Procol Harum. Volin says he was learning new directions virtually every day, and Air Tight tried its best to play the progressive rock of the day.
Dave Edwards left Air Tight to join Tantrum, a band managed by Bob Seger's light man, Eric Ernst. It was an opportunity to make a lot more money. Edwards moved in with Ernst and got to know Bob Seger who would often stop by and pick them up to go shoot basketball at Waterford Mott High School. Tantrum was a big professional band that opened for Seger on several occasions in the Midwest. Although they did some recording, Tantrum had no official releases.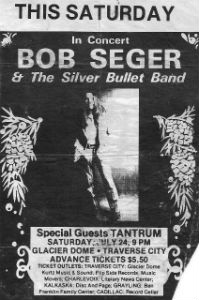 Tantrum was basically a Pontiac band that was formed out of the ashes of The Unknowns. They played a heavy brand of rock popular in 1974 including songs by Queen, Thin Lizzy, the Stones, and Led Zeppelin. Having Ernst as a manager was an advantage since he had connections in the rock world. Bob Seger was just starting to take off, and Edwards was actually sitting on the stage at Cobo Hall during the "Live Bullet" recordings.
Tantrum used to play six nights a week, however, and that led to an incident that ended with Edwards and the band parting ways. Edwards got a call from Ernst on his off night saying that the band had double booked and they needed to play that night. Edwards declined saying he wanted the night off. An argument ensued and he went back to sleep without hanging up the phone. Ernst thought he intentionally left the phone off the hook so that he couldn't call him back, and he fired Edwards from the band. This resulted in a lawsuit over the management contract and Edwards was out of work for six months in 1977.
Volin had continued to write songs and went on to play in Roxwell after Air Tight fizzled out. In the summer of 1977, he and Edwards reunited with the idea of putting together a new band. In searching for the right musicians, the pair traveled to clubs all around Detroit, checking out as many bands and musicians as they could. When they found people they liked, they invited them to jam with them. This is how they recruited drummer John Sarkisian and bassist Rick Cochran. Finding a second guitar player was another matter, however. Volin estimates that they auditioned over 40 guitarists before finally settling on Sam Warren.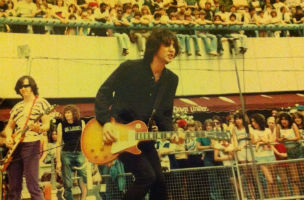 Sam Warren and Randy Volin at Hart Plaza
According to Dave Edwards, the band name was actually inspired by the Three Stooges whose routines often started with "Oh look!" Randy Volin, on the other hand, thinks that the name came from Look magazine and said that the band actually stole the magazine's logo for their own.
The Look's manager was Bruce Lorfel. He had an agency called ITA (International Talent Artist) and also represented Salem Witchcraft. Lorfel was based in Southfield and managed some other bands, including Mugsy, in partnership with Gary Lazar who managed The Rockets and Detroit RCA recording artist Dan Schafer. Lorfel also had a basement studio called Good Vibrations where Edwards and Volin recorded the band's first demos. A then-unknown Marshall Crenshaw worked the boards during the sessions.
The new band's first gig was on November 17, 1977. The Look was billed in the early days as something of a Detroit super group because its members came from five different bands. Warren had played in an early version of The Rockets and with Mitch Ryder. Edwards came from Tantrum and Volin from Roxwell. Sarkisian had drummed in a band called Zooster, and Cochran had played bass in Curtis Hyflash.
The Look was signed to Plastic Records, Lorfels own label. Their records were distributed by a company called Piks out of Cleveland, Ohio. Since Plastic Records was not a major label, it had to get distribution deals in different markets in order to get its records in the stores and help get radio play. Toby Redd, another Detroit band, was also on Plastic.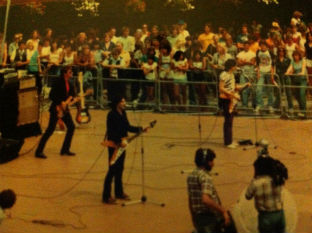 The Look at Hart Plaza in Detroit
The first radio hit in Detroit for the Look was a high energy band original called "We're Gonna Rock". The song was originally given on tape to WRIF-FM and WWWW-FM in 1978 to promote their gigs, but it exploded in Detroit once it got some airplay. "We're Gonna Rock" was recorded at The Swamp – Grand Funk's studio near Flint and produced by Mark Stebbeds.
While they were still putting the band together, Randy Volin and John Sarkisian went to Fantasy Lighting in Ypsilanti, told them they were putting a club band together, and talked the company into fronting them a light show. The owner of Fantasy Lighting hooked them up with Don Brewer and Mark Stebbeds. Management got then got involved, and the Look got to record at Grand Funk's studio. The only song to see the light of day from the sessions was "We're Gonna Rock". Volin claims that Edwards wrote it originally as a country-flavored tune, but Sarkisian and Volin changed it into a rocker by incorporating beats and riffs from Jeff Beck's "Freeway Jam".
Unfortunately for the band, "We're Gonna Rock" was unavailable on vinyl for three years while Lorfel was trying to get a big record deal. The Look was scouted by Columbia, Epic, and Atlantic but eventually decided to record an album on their own. The Look's self-titled first album was recorded at the Music Place studios in Birmingham, Alabama in 1981 and was produced by Johnny Sandlin. Sandlin had worked with the Allman Brothers, Delbert McClinton, and The Rockets.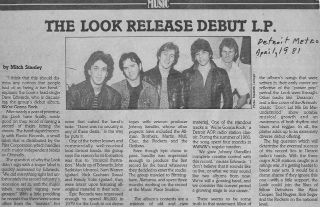 1981 Detroit Metro Times (L to R) Randy Volin, Sam Warren, Dave Edwards, John Sarkisian, Rick Cochran
The record got picked up in Europe, and The Look was signed to A&M Records in Canada. Detroit radio was very important to The Look's early success. Doug Podell, Karen Savelly, and Rhonda Hart at WWWW-FM; Chuck Santoni, Jerry Lubin, John O'Leary, and Steve Kostan at WABX-FM; along with Jim Johnson and Arthur Penhallow of WRIF-FM were all important allies to local bands in the Detroit scene that had been kicked off by The Rockets and The Romantics.
The "We're Gonna Rock" video was done by a company called Stereo Vision out of Toronto. It was shot in London, Ontario, and Bruce Lorfel sent the video to MTV in New York. MTV loved it and put it on the air, giving The Look the distinction of being the very first Detroit band to appear on the popular music channel. The single was then released and sold well but did not crack the Billboard Hot 100.
The Look's second album came out the following year. It was produced by Mark Stebbeds who had produced the "We're Gonna Rock" single at Grand Funk's studio. The lead single off the new album was a cover of The Dovells' hit, "You Can't Sit Down". It was suggested to the band by Tim Walter, a promotion man for Epic Records in Detroit. The video was again done by Stereo Vision, and was shot at a bar in Toronto and at Harpo's in Detroit. "You Can't Sit Down" was played on American Bandstand which was a big thrill for the band. Lorfel had sent a copy of the record to the program. Someone of the staff liked it and it was played on the Rate-A-Record segment in 1982. Dick Clark was very familiar with The Dovells' original version since they were a Philadelphia vocal group that had appeared on American Bandstand several times before the program moved to Los Angeles in 1964.
New York gigs 1981
By this time, the band was opening for an array of major acts including Cheap Trick, The Kinks, Mark Farner, John Mellencamp, the J. Giels Band, Blood, Sweat & Tears, Joe Cocker, and even Ray Charles. They played in a wide variety of venues including Pine Knob, Cobo Hall, the Masonic Temple in Deroit, and toured much like The Romantics - playing theaters and different venues in Los Angeles, New York, Dallas, Chicago, and many other cities across the country.
One of their favorite gigs was playing with Humble Pie. Edwards became a good friend of Steve Marriot. On one occasion they were playing at the Agora in Cincinnati. They had opened for Marriot the night before and he came in the dressing room and said, "These boys are nice. Let's give them a boost." He then had his assistant give the band some lines of cocaine. On the way back to the hotel on the bus following the show, Edwards talked Marriot into playing an impromptu version of the Small Faces' classic "Tin Soldier". If only cell phones had been around in those days to record it.
The Look also opened for Humble Pie at Harpo's. Edwards remembered that he and Marriot were judging a Hot Legs contest at the club. Each girl was parading by in a bikini during the contest and Marriot called out about one; "Oh you know she's a 5, a 7 if she shows up her tits!" An example of English rock band humor at its best, or maybe its worst.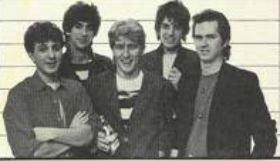 The Look 1983 (L to R) Randy Volin, Chuck Mosses, Dave Edwards, John Sarkisian, Sam Warren
The success of their records on the West Coast and their MTV exposure led to the band being signed by Fantasy Records, Creedence Clearwater Revival's label. Fantasy signed the band sight unseen – they had not watched The Look play live, they had only viewed the videos. The Look had been brought to the label by Phil Jones, a former Motown employee, who worked for Fantasy in Detroit. The band signed their recording contract in Saul Zaentz's office where he displayed his Academy Award for One Flew Over The Cuckoo's Nest. Zaentz even let them hold his Oscar. Edwards said that it was a five-album, million dollar deal with a large advance. Rick Cochran left the band before anything was recorded for Fantasy and was replaced on bass by Chuck Mosses.
The Look recorded their 3rd album, "Everybody's Acting", in 1983 but Edwards felt that Fantasy had put them with the wrong producer. Phil Kaffel had also produced a British band called Taxi, but Edwards felt he wasn't familiar with The Look and insisted in putting keyboards on the album even though they were a guitar band did not have a keyboard player. Kaffel brought in Tim Gorman who had played keyboards on The Who's song "Imminence Front". Gorman played on all of the songs on the album.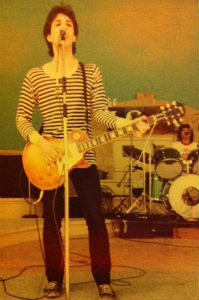 Volin and Sarkisian
Randy Volin had a different take on the problematic third album. He said the band had put together guitar arrangements for the songs, but drummer John Sarkisian and producer Kaffel started working with the Linn drum machine and basically took over the album. They changed all of the arrangements and locked the rest of the band out of the studio.
When the other members of the band were finally allowed in, everything had been altered. It was the beginning of the end for the Look. The record was keyboard dominated and unlike anything the Look had done before. Worst of all, it was not really representative of the band live. Volin also said Fantasy wasn't happy with the LP, and even the audiences in Detroit didn't seem to like the new recordings.
Saul Zaentz and Fantasy were deeply involved in the film Amadeus, shooting in Czechoslovakia while the band was recording their album. When the record didn't click immediately, the label decided not to fund any videos even though they had signed The Look as a video band. The band had lined up the same team who had shot the video for "Talking In Your Sleep" for The Romantics to produce two new Look videos but Fantasy wouldn't finance them.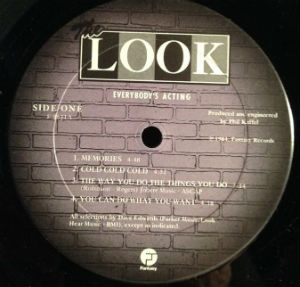 "Everybody's Acting" LP
The single, "Memories", came out in February of 1984, and the album titled "Everybody's Acting" came out in March. The band toured the U.S. behind the album; but they were not getting along and were growing disillusioned with the music business and the lack of support from their label.
Things got worse when John Sarkisian left over the fallout from the album to join a band called Roadhouse with Dave Gilbert who had been kicked out of The Rockets because of his drug use. Sam Warren also left the band at this time. They were replaced by Ralph Serafino on drums and Jim Barry on guitar.
The new lineup recorded two songs in 1986 for a proposed fouth album at Motown's Studio A. They featured the original guitar sound of the Look's first two LPs, but Dave Edwards surprised everyone by quitting the band. Edwards had a child and needed to pay child support. He joined a band called RH Factor that played six nights a week in bars in Detroit and in Canada. The money was good and Edwards played in the band until 1990. RH Factor did some recording but nothing was released officially.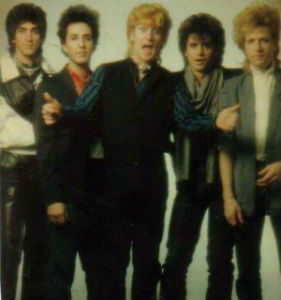 The Look: C. Mosses, R. Volin, D. Edwards, Ralph Serafino, Jim Barry
The highlight of those years was playing at a rally for Pope John Paul II at the Pontiac Silverdome. It was the largest crowd ever at the Silverdome with 93,682 in attendance. RH Factor was the first rock band ever to play at a function for the Pope, even though he hadn't yet arrived by the time they went on.
Randy Volin formed the Sonic Blues trio in 1987. Playing blues and rock and roll, the band was gigging five nights a week in the Detroit area with Mickey Stevens on drums and Billy Landless on bass. Landless left during the recording of the band's first CD, "Used Guitars", and was replaced by Bob Hecker on bass. "Used Guitars" is comprised mostly of Volin originals and is a good showcase for his lifelong love of the blues.
Randy Volin & The Sonic Blues' second album, "Waking Up With Wood", was a combination of Volin originals along with covers of blues classics including "Dust My Broom", "Boom Boom", and "Shake Your Money Maker". Richard Allen joined on drums for the album; and the lineup of Volin, Hecker, and Allen stayed in place for 12 years.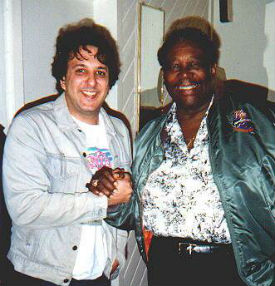 Randy Volin with B. B. King 1994
In 1990, John Sarkisian came back and talked Edwards into reforming The Look. Unfortunately, no other original members were involved in the reunion. Sarkisian left after nine months, however, when some of the old animosities resurfaced. Edwards had taken over the band because he wanted to be guaranteed the same money that he was making in RH Factor. This new version of The Look did some recording but it didn't turn into an album. The upside was that Sarkisian introduced Edwards to Bob Monteleone, and they proceeded to work together for the next 25 years.
Volin and Edwards reunited briefly in 2001. They both had over 100 songs, and they discussed the idea of doing The Look again as a guitar band. Besides originals, The Look always covered classic songs that the public hadn't yet discovered. They booked a tune-up gig under an assumed name in a bar on the outskirts of Detroit as a rehearsal. A disagreement between Volin and Edwards arose after a wedding party came in and wanted to dance to some more well-known material. The dispute led to another split, and the band's two founding members have not spoken since.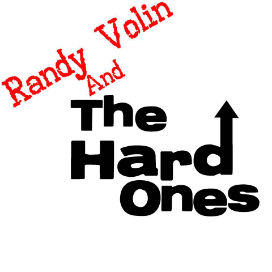 Volin continued to play in Sonic Blues and moved out to L.A. at the end of 2010. His mother and sister had been living on the West Coast since 1979. By that time, he had changed the name of his band to Randy Volin & The Hard Ones but had lost his house in Michigan to the bank. He's managed to make a living in California as a full-time musician, but it's a tough life. Volin plays live and also does sessions, and he says that here are some very good months and some not-so-good months.
He released an album called "Detroit Thang" by Randy Volin & The Hard Ones in 2014 that was recorded in both Detroit and L.A. Volin often gets back to Michigan to visit his kids and brand new granddaughter. The Hard Ones has a flexible lineup because Volin says that it is impossible to keep a band together in L.A. He has a number of different musicians on drums and bass that he calls on whenever he has a gig, and that method seems to work out there. Volin uses CD Baby, iTunes, Spotify, and Amazon to get his music out to consumers and says that he's constantly writing new songs.
Dave Edwards resumed his recording career with the album "Take Another Look" in 2004. Produced by Monteleone, it featured a cover painted by Johnny "Bee" Badanjek, and musical contributions by both Badanjek and Jim McCarty.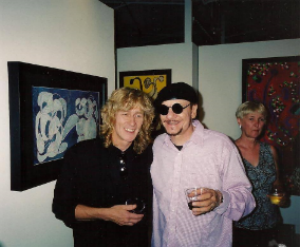 Dave Edwards and John "Bee" Badanjek
2007 saw the release of two Dave Edwards EPs. "Second Look Vol. 1" included a duet with Shaun Murphy on The Box Tops' "Soul Deep". "Dave Edwards & The Look" contained live versions of both "We're Gonna Rock" and "You Can't Sit Down" among its five songs. Edwards had lost the rights to 'The Look' name when it expired in 1987 but he got it back in 2006.
Two years later Edwards released another solo album called "Lone Survivor". It featured several guests including Johnny "Bee" Badanjek, Jimmy "Bones" Trombly of the Twisted Brown Truckers, and Bob Monteleone who also produced the disc.
In 2011, under the moniker of the Dave Edwards Band, came the release of the roots-rock tribute "Pickin' Singles". The following year, the Dave Edwards Band released a live recording called "The Red Light Is On" featuring Mitch Purdy on drums, Kenny Pesick on bass, Bob Monteleone on lead guitar, April Monteleone on backing vocals, and Edward on guitar and lead vocals.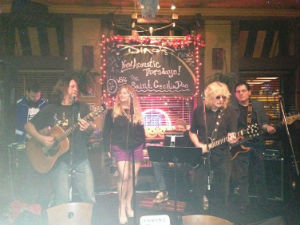 The Belle Islanders: Mitch Purdy, Bob Monteleone, April Monteleone, Dave Edwards, Jim Mergerian
Edwards also has a reggae band with Monteleone named The Belle Islanders. Monteleone, Purdy, and bassist Jim Megerian were formerly with a popular Detroit white reggae band from the 80s and 90s called Black Market. Edwards has been a fan of reggae music for at least 40 years and saw Bob Marley perform in 1976 at the Masonic Temple. They play mostly original songs with a few classic reggae covers. The name started as a joke but stuck. The Belle islanders have released two albums and have been nominated several times in the World Music category at the annual Detroit Music Awards.
Edwards' latest solo release, "Heart's Desire", came out in 2015 and again features a cover painted by Johnny "Bee" Badnajek. Much like Volin, his albums from 2004 on have been distributed through CD Baby. They handle putting the music on iTunes, Spotify etc. and take care of the collections and fees. Edwards also sells the physical CDs through Amazon or can be purchased directly from Edwards through his web site. Edwards feels like streaming is killing the business because the artist earns very little from the streaming services.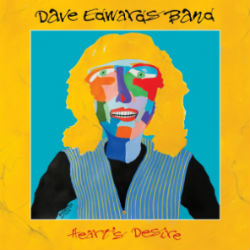 Although music has always been very important, since 1995, he has also worked at a union job to help make ends meet and take care of his family. The age of music downloading and fewer live music venues have made it increasingly difficult to make a living by music alone. Edwards says that he is constantly working on songs in his home studio. He claims that music and singing are natural to him - "almost like breathing"; and that once he started playing professionally, he never stopped.
Over the years, there has been a good deal of confusion between The Look from Detroit and a band with the same name from England. Edwards has been engaged in legal battles with them since 1987. He owns the name in the United States and the trademark is being violated by the English band and other bands as well. The Look in England had one hit in the U.K. called "I Am The Beat". They are known in the U.S. as The Look UK.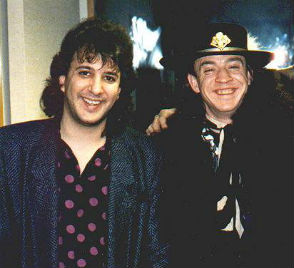 R. Volin with Stevie Ray Vaughn
Although he and Edwards remained estranged, Randy Volin says he gets along with former Look members Sarkisian, Warren, and Cochran. He reckoned that they still played music but were "probably smart enough to get other careers." Thinking back on his years in The Look, Volin had this to say: "Being in a band is like being in a marriage without sex. The Look was fun. We learned a lot. We laughed a lot. We cried a little. It was fun while it lasted. We had a good run. When it ended, I wasn't ready for it to end; but that's okay."
The Look was voted into the Michigan Rock and Roll Legends online Hall of Fame in 2015.
MRRL Hall of Fame: https://www.michiganrockandrolllegends.com/mrrl-hall-of-fame
Video: Watch a video of "We're Gonna Rock by The Look at: https://www.youtube.com/watch?v=iOPML-DhOXE