MRRL Hall of Fame
88.) 1969 - The Stooges
Artist Name:

The Stooges

Year Inducted:

2014
Details

Category: Legendary Songs
Created: Tuesday, 19 May 2020 08:45
Written by J McCallum
"1969" (D. Alexander, R. Asheton, S. Asheton, I. Pop) – The Stooges; Elektra label, Did not chart nationally – 1969. Inducted in 2014.
Listed among Rolling Stone magazine's 100 Greatest Guitar Songs of All Time, "1969" was the first single issued from the Stooges debut album released in the summer of 1969. The song was recorded with John Cale of the Velvet Underground at the Hit Factory in New York, but conflicts arose immediately when the band turned their amps up to 10 in the recording studio.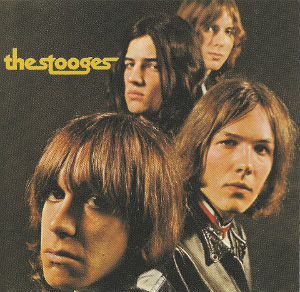 According to author David A Carson, the Stooges practically had to stage a sit-down strike over the issue before they reached a compromise, and the band recorded with their amps on 9. The attitude expressed by Iggy Pop in "1969", the lead track on the album, provided the blueprint for the punk rock movement in the 1970's in both England and the United States: "Another year for me and you, another year with nothing to do".
"1969" was paired with another Stooges' classic, "I Wanna Be Your Dog" for the first single after the Cale sessions were remixed by Elektra Records president Jac Holzman and Iggy Pop. Elektra put Steve Harris in charge of the Stooges marketing project, but there were few Top 40 stations outside of Michigan willing to play either side.
YouTube Video:

https://www.youtube.com/watch?v=XeQ2r1HLALE