MRRL Hall of Fame
100.) You Keep Me Hangin' On - The Supremes
Artist Name:

The Supremes

Year Inducted:

2015
Details

Category: Legendary Songs
Created: Tuesday, 19 May 2020 09:00
Written by J McCallum
"You Keep Me Hangin' On" (B. Holland, L. Dozier, E. Holland) – The Supremes; Motown label, # 1 Billboard Hot 100, # 1 Billboard R&B – 1966. Inducted in 2015.
No singing group was hotter than The Supremes in 1966. "You Keep Me Hangin' On" became the trio's eighth # 1 single when it topped the charts for two week in November. The song's signature guitar part originated from a Morse code-like radio sound effect, typically used before a news announcement, which caught Lamont Dozier's ear. He later collaborated with Brian and Eddie Holland to integrate the idea into a song.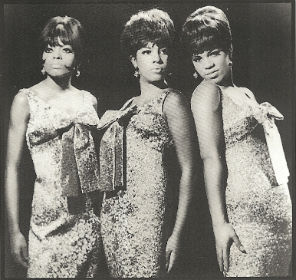 Many elements of the recording, including the guitars, the drums, and Diana Ross, Mary Wilson, and Florence Ballard's vocals were multitracked, a production technique that was established and popularized by Holland-Dozier-Holland and other premier producers of the 1960s. H-D-H recorded "You Keep Me Hangin' On" in eight sessions with The Supremes and The Funk Brothers before settling on a version deemed suitable for release.
"You Keep Me Hangin' On" was the first single taken from the Supremes' album "The Supremes Sing Holland-Dozier-Holland". The song was selected as one of Rolling Stone magazine's 500 Greatest Songs of All Time. In 1999, "You Keep Me Hangin' On" by The Supremes was inducted into the Grammy Hall of Fame.
YouTube Video:

https://www.youtube.com/watch?v=phhwkbD1E2c