MRRL Hall of Fame
RARE EARTH
Details

Category: Inductees
Created: Friday, 30 September 2011 00:14
Written by Gary Johnson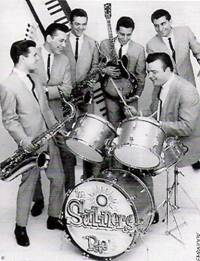 SunlinersRare Earth began as a popular Detroit club band called 'The Sunliners' in 1960. Original members Peter Hoorelbeke (A.K.A. Rivera), Gil Bridges and the rest of the group played a mix of R&B and Top 40 hits. By 1966 John Persh, Rod Richards, and Kenny James had joined the band. In 1968 The Sunliners recorded an album called "Dreams/Answers" on the Verve label but it did not chart.
The next year the group decided that part of the problem might lie in their name and that a more contemporary one was needed. The band came up with Rare Earth which seemed cool, back to nature, and more reflective of the times.
Rare Earth was introduced that same year to Barney Ales the vice-president of Motown Records. Ales had come to see the band on the recommendation of Berry Gordy's ex-wife Margaret who was acquainted with Rare Earth's manager.
Barney Ales was looking for white rock acts for a new Motown division that reflected the Woodstock generation's impact on the popular music scene. Rather than try to duplicate Motown's successful formula of concentrating on singles featuring music played by session musicians, Ales' division would be composed of self-contained bands who would concentrate on making albums that would then be marketed on FM stations playing "progressive rock".
Not only did Rare Earth become the first act that Ales signed for this division in 1969, but when he was looking for a name for Motown's new subsidiary label, he chose Rare Earth in honor of that fact. The new label's logo was designed by a black high school student, who received $200 and a copy of every Rare Earth record ever released. The label lasted until 1977 and released albums and singles from a wide variety of artists including Toe Fat, the Pretty Things, the Easybeats, Stoney and Meatloaf, Blue Scepter (SRC), and R. Dean Taylor.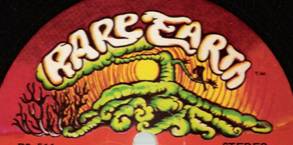 Rare Earth's first album was released in August of 1969. It was titled after the song "Get Ready", a 21 minute extended jam of the old Temptations' single that took up one whole side of the L.P.
In order to get radio airplay, "Get Ready" was edited down to a more reasonable length and promptly soared to # 4 on the Billboard singles charts. The success of the single also pushed the album "Get Ready" to hit status. They would turn out to be the highest charting single and album of Rare Earth's career.
The second album by the band, "Ecology", was released in June of 1970. Again the album contained a long jam on an old Temptations' song, this time an 11 minute version of "(I Know) I'm Losing You". Producer Norman Whitfield edited it down for radio play and it became a # 7 hit for Rare Earth. Later in the year, the band released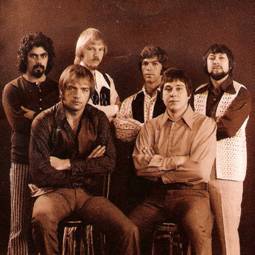 Rare Earth"Born To Wander" from the album and scored their third consecutive hit.
Around this time the band began to go through some personnel changes as Rod Richards and Kenny James were replaced by Mark Olsen, Ed Guzman, and Ray Monette.
Rare Earth released their third album, "One World", during the summer of 1971. "I Just Want To Celebrate" was the first hit single released from the album. "I Just Want To Celebrate" has gone on to become the group's most famous number and was used a few years ago on the soundtrack of the George Clooney film Three Kings.
In November, "Hey Big Brother" was released giving the band its fifth straight Top 20 single. The obligatory live album, "Rare Earth In Concert" was released in time for the Christmas buying season and although it sold well, its single "What'd I Say" only reached # 61.
Rare Earth's poorest showing on the charts came with the release of their 1972 album "Willie Remembers". The group had lobbied their label to write more of their own material and most of the new album was group composed. Motown, however, apparently did not feel it was good enough, and did not heartily promote it. "Good Time Sally" was released as a single but it only charted at # 61.
Rare Earth was still a top concert attraction but they seemed to have lost their touch when it came to record sales. This was further reflected when their new album "Ma" was not a chart success despite the fact that it was produced by Motown's hottest hit-maker, Norman Whitfield.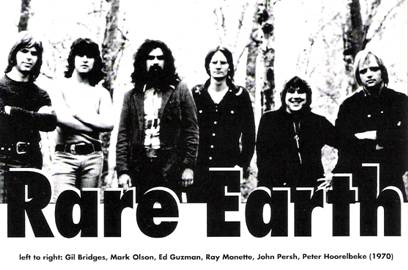 In 1974, original drummer/vocalist Peter Hoorlebeke (Rivera) left Rare Earth to record with his new group H.U.B. Gil Bridges and the remainder of the band used session musicians to record two more albums, "Back To Earth" and "Midnight Lady" , before the Rare Earth label was closed down in 1977.
The group's story does not end there, however. Barney Ales rejoined Motown in 1977 after leaving the company for several years. He set up a new label called Prodigal that was similar in intent to what he did with the Rare Earth label.
Ales got Hoorelbeke, Bridges, and several other members of the band together to record "Rarearth" for Prodigal. The album was only a modest hit but it convinced the participants to record again.
By the following year, the 1972 line-up of Rare Earth was back in the studio to record two new albums, "Band Together" and "Grand Slam". The first single from Band Together" was "Warm Ride". The song had been written by the Bee Gees who were the hottest act in the world following the success of Saturday Night Fever and its mega-hit soundtrack. "Warm Ride" was Rare Earth's first Top 40 single in six years and would be their final hit.
The group toured until 1983 when Hoorelbeke quit for good to spend more time with his family. Hoorelbeke (Rivera) went back on the road in 1990 with a band called 'The Classic Rock All Stars', while Gil Bridges continues to lead a version of Rare Earth in concert performances. Guitarist Ray Monette is currently playing in a fine Detroit band called Flash Geezer. Sadly, former Rare Earth members John Persh, Eddie Guzman, and Mark Olson have all passed away over the years.
Rare Earth was inducted into Michigan Rock and Roll Legends Hall of Fame in 2005. "Get Ready" was voted a Legendary Michigan Song in 2011 and "I Just Want To Celebrate" in 2013.
MRRL Hall of Fame: https://www.michiganrockandrolllegends.com/mrrl-hall-of-fame
Dr. J. Recommends:
"Rare Earth: Greatest Hits & Rare Classics", Motown CD. This collection has 20 tracks and covers the band from 1969 through 1978.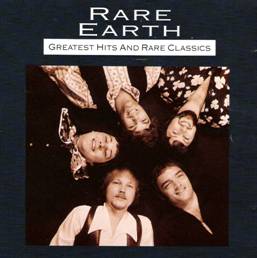 "Rare Earth: The Collection" Motown Universal Spectrum CD. This collection has 18 cuts and concentrates on the band's biggest hit years from 1969 to 1972.
From The Bookshelf
Born To Wander: An Autobiography Of Peter Rivera And The Story Of Rare Earth by Peter Rivera with Larry Stephens. Rivera (Hoorelbeke) writes of his life and the behind the scenes story of the most successful white band signed to Motown.