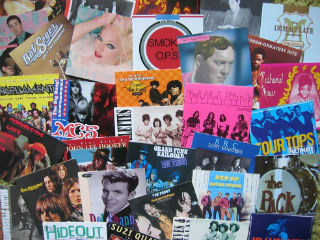 Welcome to the Michigan Rock and Roll Legends Website. The site is a totally independent and proudly non-commerical tribute to the artists and songs of Michigan's first vinyl records era.
The voting for both the 2019 MRRL Hall of Fame and Legendary Michigan Songs closed at midnight on June 1, 2019. The 2019 Hall of Fame inductees are Nolan Strong and The Diablos, Harry Balk, Mad Dog, Tim Tam and The Turn-Ons, and The Rockets. The 2019 Legendary Michigan Songs are "In The Hall Of The Mountain King/Bolero" by SRC, "Borderline" by Madonna, "You're All I Need To Get By" by Marvin Gaye and Tammi Terrell, "Rock And Roll Never Forgets" by Bob Seger and The Silver Bullet Band, and "Come See About Me" by The Supremes.
Take a video tour of the Michigan Rock and Roll Legends Hall of Fame's display at the Bay City Motor Company. https://www.youtube.com/watch?v=H7AN-z2Z45Q&t=4s
Induction certificates are now available for all past and present MRRL Hall of Fame inductees. Contact Dr. J via email for information.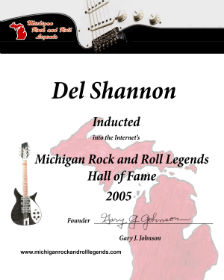 Check out the list of 2020 Hall of Fame nominees before voting by clicking below: http://www.michiganrockandrolllegends.com/mi-rock-a-roll-hall-of-fame/116-2014-michigan-artists-and-songs-ballot
Check out the nominated recordings for 2020's Legendary Michigan Song nominees before voting by clicking here: http://www.michiganrockandrolllegends.com/mi-rock-a-roll-hall-of-fame/132-2014-legendary-michigan-songs-nominees
Michigan's Internet Hall of Fame. A total of 105 artists and individuals have been inducted into the MRRL Hall of Fame during the past fifteen years. Read their biographies along with recommended recordings, books, the best Internet sites, and watch youtube videos for each inductee. Click on "MRRL Hall of Fame" to view the Inductees.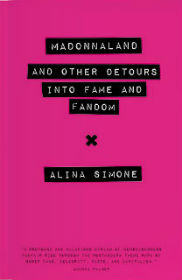 Alina Simone's latest book, 2016's Madonnaland, details MRRL's efforts on behalf of Madonna and ? and The Mysterians. Read the author's thoughts on the Madonna-Bay City controversy: https://lithub.com/why-does-madonnas-hometown-hate-her/
Madonnaland was selected as one of Rolling Stone magazine's Ten Best Music Books of 2016. http://www.rollingstone.com/music/lists/10-best-music-books-of-2016-w456438
Dr. J's Blog. Click here for in-depth articles about Michigan's Rock and Roll history and more! http://www.michiganrockandrolllegends.com/dr-js-blog
"Spin Guys" Video: Gary (Dr. J) Johnson discusses his love of vinyl albums in this short video produced by the Bay City Times. https://www.youtube.com/watch?v=NDQfvx6HVyw&feature=youtu.be
Visit Michigan Rock and Roll Legends on Facebook featuring Michigan Rock and Roll events, Voting Upda

tes, Videos, and up-to-the minute Rock and Roll News!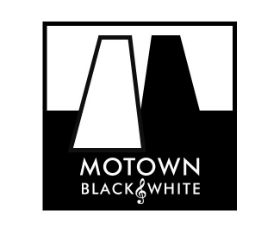 Motown Black & White: The MRRL Internet Hall of Fame is proud to announce that it is now a permanent interactive component of the Al Abrams' collection and exhibit on the Motown music empire. The MRRL kiosk was unveiled at the red carpet event at the Detroit Historical Museum on April 21, 2016.
Watch videos of the 135 outstanding recordings voted into the Legendary Michigan Songs Hall of Fame. "Kick Out The Jams", "Night Moves", "Runaway", "My Girl", "School's Out", "96 Tears", "Respect", "Hanky Panky" and many more! http://www.michiganrockandrolllegends.com/legendary-michigan-songs-inductees
by Gary Johnson
On Saturday, October 1, 1966, ? (Question Mark) and The Mysterians made their network television debut on American Bandstand with host Dick Clark. The band performed its hit single, "96 Tears". Ten days later, on October 11th, ? and The Mysterians would perform "96 Tears" on another Dick Clark production, ABC-TV's 4:30 to 5:00 p.m. daily pop music show, Where The Action Is. The group also performed the song that fall on Swingin' Time, Detroit's popular teen music program hosted by Robin Seymour. By the end of the month, the song would reach # 1 on the Billboard Hot 100. Very few viewers on either of those days knew that "96 Tears" had been recorded in Art Schiell's small studio, located in the back of his home on Bay City's West Side. Watch ? and The Mysterians perform "96 Tears" on Swingin' Time in 1966. https://www.youtube.com/watch?v=xS7qvxm3FbM
Looking at the small house at 405 Raymond Street in Bay City, Michigan, it's hard to imagine that it was once the home of the Schiell Recording Studio or that a hit record was made there. Although it's largely forgotten in Bay City and mistakes about it are found in most of the rock and roll historical accounts concerning the # 1 song "96 Tears", Art Schiell's studio represented an important first step to completing a seemingly improbable quest for the young musicians who recorded it there.
by Gary Johnson
Madonna became the first person from Bay City to be inducted into the Rock and Roll Hall of Fame on Monday, March 10, 2008. Inductees were honored with a video montage leading up to their induction, and listed below Madonna's name was Bay City, Michigan. It was certainly no accident that Bay City was placed under Madonna's name. The question is why? The city has never treated Madonna with very much respect.
by Gary Johnson
The commonly held belief regarding the connection between John F. Kennedy and The Beatles is that America was in mourning following JFK's assassination in November of 1963, and The Beatles came on the scene in early 1964 and helped lift the veil of sadness that had enveloped the country. There is a great deal of truth in that, but I believe there is a lot more to the story, including some interesting Michigan connections.