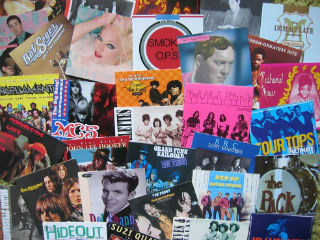 Welcome to the Michigan Rock and Roll Legends Website. The site is a totally independent and proudly non-commerical tribute to the artists and songs of Michigan's vinyl era.
The 2017 vote for the MRRL Hall of Fame and Legendary Michigan Songs closed on midnight June 1st. The voting for both the 2018 MRRL Hall of Fame inductees and Legendary Michigan Songs opens on January 1, 2018 and will close at midnight on June 1, 2018.
Induction certificates are now available for all past and present MRRL Hall of Fame inductees. Contact Dr. J via email for information.
Check out the list of 2018 Hall of Fame nominees before voting by clicking below: http://www.michiganrockandrolllegends.com/mi-rock-a-roll-hall-of-fame/116-2014-michigan-artists-and-songs-ballot Check out the nominated recordings for 2018's Legendary Michigan Songs before voting by clicking here: http://www.michiganrockandrolllegends.com/mi-rock-a-roll-hall-of-fame/132-2014-legendary-michigan-songs-nominees
Michigan's Internet Hall of Fame. A total of 97 artists and individuals have been inducted into the MRRL Hall of Fame during the past twelve years. Read their biographies along with recommended recordings, books, the best Internet sites, and watch youtube videos for each inductee. Click on "MRRL Hall of Fame" at the top of the page to view the Inductees. The 2017 inductees are Edwin Starr, the Spinners, the Excels, the Galaxies, the White Lines, and the Sunday Funnies.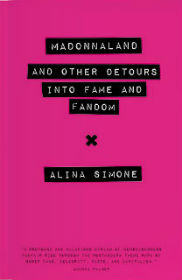 Alina Simone's latest book, 2016's Madonnaland, details MRRL's efforts on behalf of Madonna and ? and The Mysterians. Read the review in PopMatters by clicking below: http://www.popmatters.com/review/madonnaland-by-alina-simone/
Madonnaland was selected as one of Rolling Stone magazine's Ten Best Music Books of 2016. http://www.rollingstone.com/music/lists/10-best-music-books-of-2016-w456438
Dr. J's Blog. Click here for in-depth articles about Michigan's Rock and Roll history. http://www.michiganrockandrolllegends.com/dr-js-blog
"Spin Guys" Video: Gary (Dr. J) Johnson discusses his love of vinyl albums in this short video produced by the Bay City Times. https://www.youtube.com/watch?v=NDQfvx6HVyw&feature=youtu.be
Visit Michigan Rock and Roll Legends on Facebook featuring Michigan Rock and Roll events, Voting Upda

tes, Videos, and up-to-the minute Rock and Roll News!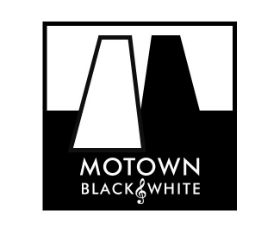 Motown Black & White: The MRRL Internet Hall of Fame is proud to announce that it is now a permanent interactive component of the Al Abrams' collection and exhibit on the Motown music empire. The MRRL kiosk was unveiled at the red carpet event at the Detroit Historical Museum on April 21, 2016.
Watch videos of the 120 outstanding recordings voted Legendary Michigan Songs. "Kick Out The Jams", "Night Moves", "Runaway", "My Girl", "School's Out", "96 Tears", "Respect", "Hanky Panky" and much more! The 2017 Legendary Michigan songs are: "Mercy Mercy Me (The Ecology)", "Like A Virgin", "All Along The Watchtower", "The Wind", "You Haven't Seen My Love", "Work With Me, Annie", "Fever", "The One Who Really Loves You", "Come To Me", and "Cool Jerk".
Cynthia awoke in the middle of the night with the record pressing plant on her mind. Had she been dreaming about the building that had once stood near her home? Although she hadn't thought about the ruined plant in years, she suddenly felt compelled to learn more about it. Cynthia slipped out of bed to grab her laptop and googled 'record company Owosso Mi'. The results of her online search would lead to not only a surprise but also some amazing discoveries that would inspire a quest to uncover the long lost story of the American Record Pressing company.
American Record Pressing in Owosso, Michigan, was one of the state's most important record producing plants during most of rock and roll's first two decades. ARP's legend is large. Besides pressing records for an array of major labels in the United States, the company also pressed the first Motown 45s, the first single by The Beatles to be released in America, as well as many of the records released by Michigan teen bands in the 60's on a wide variety of small independent labels. Despite its interesting history, the story of the ARP's ownership, its daily operation, and the mystery surrounding its untimely demise by a fire in 1972 have largely gone unreported.
Driving down W. King Street, located just a quarter mile north of Owosso's business district, it seems almost inconceivable that this unpaved road containing a new housing development was once the location of a business that pressed some historic rock and roll records involving both Motown and The Beatles.
Read more: ARP - Owosso's Connection To Motown And The Beatles