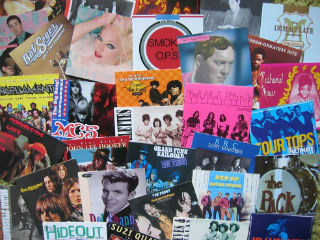 Welcome to the Michigan Rock and Roll Legends Website - a tribute to the artists and songs of Michigan's vinyl era. The 2016 vote closed on midnight June 1, 2016. The next voting for both the Hall of Fame inductees and Legendary Songs will open on January 1, 2017.
Induction certificates are now available for all past MRRL Hall of Fame inductees. Contact Dr. J via email for information.
Check out the list of 2017 Hall of Fame nominees before voting by clicking below: http://www.michiganrockandrolllegends.com/mi-rock-a-roll-hall-of-fame/116-2014-michigan-artists-and-songs-ballot Check out the nominated recordings for 2017's Legendary Michigan Songs before voting by clicking here: http://www.michiganrockandrolllegends.com/mi-rock-a-roll-hall-of-fame/132-2014-legendary-michigan-songs-nominees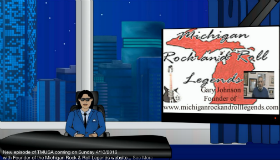 Talk Music U.S.A. Animated: Mysterians' guitarist Bobby Balderrama has developed a great new internet music show that is available on YouTube. Balderrama devoted a recent episode to the Michigan Rock and Roll Hall of Fame and its display that is located at the Bay City Motor Company on Water Street in Downtown Bay City. Watch it by clicking here: https://www.facebook.com/talkmusciusa/videos/1725915164358958/?fref=nf
For new episodes of Balderrama'a animated music show, visit his website at www.talkmusicusa.com
Michigan's Internet Hall of Fame. A total of 91 artists and individuals have been inducted into the MRRL Hall of Fame during the past twelve years. Read their biographies along with recommended recordings, books, the best Internet sites, and watch youtube videos for each inductee. Click on "MRRL Hall of Fame" at the top of the page to view the Inductees.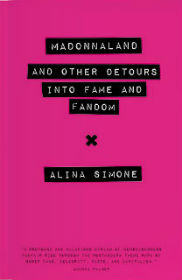 Alina Simone's latest book, 2016's Madonnaland, details MRRL's efforts on behalf of Madonna and ? and The Mysterians. Read the review in PopMatters by clicking below: http://www.popmatters.com/review/madonnaland-by-alina-simone/
Dr. J's Blog. Click here for in-depth articles about Michigan's Rock and Roll history. http://www.michiganrockandrolllegends.com/dr-js-blog
"Spin Guys" Video: Gary (Dr. J) Johnson discusses his love of vinyl albums in this short video produced by the Bay City Times. https://www.youtube.com/watch?v=NDQfvx6HVyw&feature=youtu.be
Visit Michigan Rock and Roll Legends on Facebook featuring Michigan Rock and Roll events, Voting Upda

tes, Videos, and up-to-the minute Rock and Roll News!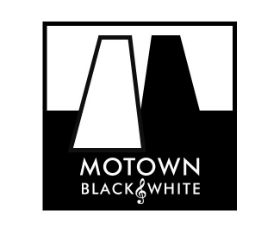 Motown Black & White: The MRRL Internet Hall of Fame is proud to announce that it is now a permanent interactive component of the Al Abrams' collection and exhibit on the Motown music empire. The MRRL kiosk was unveiled at the red carpet event at the Detroit Historical Museum on April 21, 2016.
Watch videos of the 110 outstanding recordings voted Legendary Michigan Songs. "Kick Out The Jams", "Night Moves", "Runaway", "My Girl", "School's Out", "96 Tears", "Respect", "Hanky Panky" and much more!
? (Question Mark) And The Mysterians
Although they are often wrongly thought of as "one hit wonders", ? (Question Mark) & The Mysterians actually placed five singles on the Billboard charts and released two classic albums of their own original brand of garage rock in an incredible fifteen-month period that ended with the collapse of the Cameo-Parkway record label. The group's tale is a classic "rags to riches" success story made even more unique by the fact that all of the Mysterians were young Americans of Mexican descent.
The singer Meat Loaf is best known for his Bat Out Of Hell album trilogy consisting of "Bat Out Of Hell", "Bat Out Of Hell 2: Back To Hell", and "Bat Out Of Hell 3: The Monster Is Loose". The overwhelming success of the trilogy is the primary reason that Meat Loaf is one of the biggest-selling artists of all time, with worldwide sales of over 80 million records. He has also appeared in over 50 movies and television shows, most memorably for his role as Eddie in The Rocky Horror Picture Show.
Many of his fans may not realize the importance that Michigan and its artists played in the early years of Meat Loaf's career. His first recordings were done in the state, and he is represented on the MRRL Hall of Fame ballot for his work in both the Popcorn Blizzard (a.k.a. Floating Circus) and the duo of Stoney & Meatloaf. In 1999, he published Meat Loaf - To Hell and Back: An Autobiography, a humorous look at his life and career that included some priceless anecdotes about his Michigan connections.
On Saturday, October 1, 1966, ? (Question Mark) and The Mysterians made their network television debut on American Bandstand with host Dick Clark. The band performed its hit single, "96 Tears". Ten days later, on October 11th, ? and The Mysterians would perform "96 Tears" on another Dick Clark production, ABC-TV's 4:30 to 5:00 p.m. daily pop music show, Where The Action Is. The group also performed the song that fall on Swingin' Time, Detroit's popular teen music program hosted by Robin Seymour. By the end of the month, the song would reach # 1 on the Billboard Hot 100. Very few viewers on either of those days knew that "96 Tears" had been recorded in Art Schiell's small studio, located in the back of his home on Bay City's West Side. Watch ? and The Mysterians perform "96 Tears" on Swingin' Time in 1966. https://www.youtube.com/watch?v=xS7qvxm3FbM
Looking at the small house at 405 Raymond Street in Bay City, Michigan, it's hard to imagine that it was once the home of the Schiell Recording Studio or that a hit record was made there. Although it's largely forgotten in Bay City and mistakes about it are found in most of the rock and roll historical accounts concerning the # 1 song "96 Tears", Art Schiell's studio represented an important first step to completing a seemingly improbable quest for the young musicians who recorded it there.