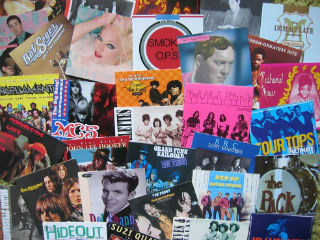 Welcome to the Michigan Rock and Roll Legends Website - a tribute to the artists and songs of Michigan's vinyl era. The voting for both the Hall of Fame inductees and Legendary Songs opened on January 1, 2017, and will close at midnight on June 1, 2017.
Induction certificates are now available for all past MRRL Hall of Fame inductees. Contact Dr. J via email for information.
Check out the list of 2017 Hall of Fame nominees before voting by clicking below: http://www.michiganrockandrolllegends.com/mi-rock-a-roll-hall-of-fame/116-2014-michigan-artists-and-songs-ballot Check out the nominated recordings for 2017's Legendary Michigan Songs before voting by clicking here: http://www.michiganrockandrolllegends.com/mi-rock-a-roll-hall-of-fame/132-2014-legendary-michigan-songs-nominees
Michigan's Internet Hall of Fame. A total of 91 artists and individuals have been inducted into the MRRL Hall of Fame during the past twelve years. Read their biographies along with recommended recordings, books, the best Internet sites, and watch youtube videos for each inductee. Click on "MRRL Hall of Fame" at the top of the page to view the Inductees.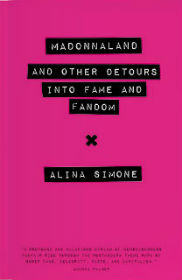 Alina Simone's latest book, 2016's Madonnaland, details MRRL's efforts on behalf of Madonna and ? and The Mysterians. Read the review in PopMatters by clicking below: http://www.popmatters.com/review/madonnaland-by-alina-simone/
Madonnaland was selected as one of Rolling Stone magazine's Ten Best Music Books of 2016. http://www.rollingstone.com/music/lists/10-best-music-books-of-2016-w456438
Dr. J's Blog. Click here for in-depth articles about Michigan's Rock and Roll history. http://www.michiganrockandrolllegends.com/dr-js-blog
"Spin Guys" Video: Gary (Dr. J) Johnson discusses his love of vinyl albums in this short video produced by the Bay City Times. https://www.youtube.com/watch?v=NDQfvx6HVyw&feature=youtu.be
Visit Michigan Rock and Roll Legends on Facebook featuring Michigan Rock and Roll events, Voting Upda

tes, Videos, and up-to-the minute Rock and Roll News!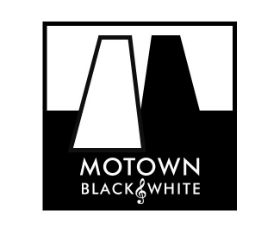 Motown Black & White: The MRRL Internet Hall of Fame is proud to announce that it is now a permanent interactive component of the Al Abrams' collection and exhibit on the Motown music empire. The MRRL kiosk was unveiled at the red carpet event at the Detroit Historical Museum on April 21, 2016.
Watch videos of the 110 outstanding recordings voted Legendary Michigan Songs. "Kick Out The Jams", "Night Moves", "Runaway", "My Girl", "School's Out", "96 Tears", "Respect", "Hanky Panky" and much more!
SPINNERS
The Spinners were one of the most successful vocal groups of the 1970's with nearly three dozen R&B hits and 27 singles that charted on Billboard's Hot 100 during the decade. Although they created a body of work that defined the lush, seductive sound of Philly soul on Atlantic Records, the group's roots were in Michigan. They began as a doo wop group, before evolving into soul music with early releases on Detroit's Tri-Phi Records from 1961 until 1963 when both the label and the Spinners were absorbed into Motown's hit-factory machine.
When rock and roll critics and historians first began looking back at the history of the genre in the late 1960's and early 1970's, Rick Nelson's talents as a rock and roller were greatly undervalued. Influential Village Voice critic Robert Christgau called him "An inspired fake" and the first edition of the Rolling Stone Illustrated History of Rock & Roll relegated him to the Teen Idols chapter instead of the Rockabilly chapter where he rightly belonged.
Today, the early teen idol era is often thought of as consisting of shallow, deriviative songs with little or no lasting value. Nelson was stung by being lumped into that category more than all of the negative reviews he ever received put together. He was distressed when he saw his photo surrounded by singers who were recorded more because of their looks and hairstyles rather than talent. In a 1972 interview with the New York Times, Rick had this to say: "A lot of people try to equate me with guys like Frankie Avalon and Fabian, but in the old days I sold a lot of records over a period of time, and you can't sustain that by being just another pretty face."
The Blue Light was an important mid-Michigan teen dance center that featured major rock and roll acts, many of the state's important regional bands, as well as a host of young garage bands formed in the wake of the British Invasion. The venue was the brainchild of Hersh Goodwald: a chemical engineer, businessman, part-time disc jockey, and avid record collector, who formed a partnership with some other investors to buy a building and transform it into Midland, Michigan's first, and most important, nightclub for young people.