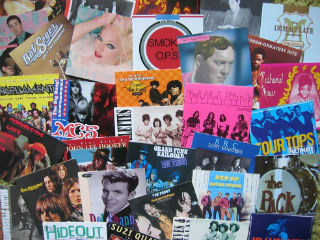 Welcome to the Michigan Rock and Roll Legends Website. The site is a totally independent and proudly non-commerical tribute to the artists and songs of Michigan's vinyl era.
The 2018 vote for the MRRL Hall of Fame and Legendary Michigan Songs HOF closed on midnight June 1st. The voting for both the 2019 MRRL Hall of Fame inductees and Legendary Michigan Songs HOF inductees opens on January 1, 2019 and will close at midnight on June 1, 2019.
Induction certificates are now available for all past and present MRRL Hall of Fame inductees. Contact Dr. J via email for information.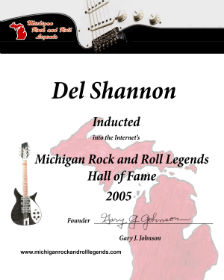 Check out the list of 2019 Hall of Fame nominees before voting by clicking below: http://www.michiganrockandrolllegends.com/mi-rock-a-roll-hall-of-fame/116-2014-michigan-artists-and-songs-ballot Check out the nominated recordings for 2019's Legendary Michigan Songs HOF nominees before voting by clicking here: http://www.michiganrockandrolllegends.com/mi-rock-a-roll-hall-of-fame/132-2014-legendary-michigan-songs-nominees
Michigan's Internet Hall of Fame. A total of 103 artists and individuals have been inducted into the MRRL Hall of Fame during the past fourteen years. Read their biographies along with recommended recordings, books, the best Internet sites, and watch youtube videos for each inductee. Click on "MRRL Hall of Fame" to view the Inductees. The 2018 inductees are Bettye LaVette, Dennis Coffey, The Iguanas, Moose & Da Sharks, Ollie McLaughlin, and the Royal Coachmen.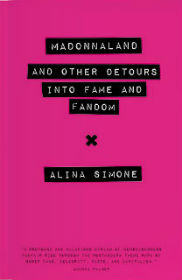 Alina Simone's latest book, 2016's Madonnaland, details MRRL's efforts on behalf of Madonna and ? and The Mysterians. Read the author's thoughts on the Madonna-Bay City controversy: https://lithub.com/why-does-madonnas-hometown-hate-her/
Madonnaland was selected as one of Rolling Stone magazine's Ten Best Music Books of 2016. http://www.rollingstone.com/music/lists/10-best-music-books-of-2016-w456438
Dr. J's Blog. Click here for in-depth articles about Michigan's Rock and Roll history and more! http://www.michiganrockandrolllegends.com/dr-js-blog
"Spin Guys" Video: Gary (Dr. J) Johnson discusses his love of vinyl albums in this short video produced by the Bay City Times. https://www.youtube.com/watch?v=NDQfvx6HVyw&feature=youtu.be
Visit Michigan Rock and Roll Legends on Facebook featuring Michigan Rock and Roll events, Voting Upda

tes, Videos, and up-to-the minute Rock and Roll News!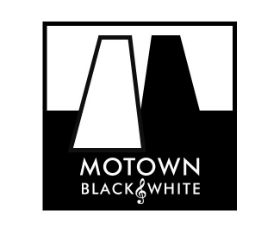 Motown Black & White: The MRRL Internet Hall of Fame is proud to announce that it is now a permanent interactive component of the Al Abrams' collection and exhibit on the Motown music empire. The MRRL kiosk was unveiled at the red carpet event at the Detroit Historical Museum on April 21, 2016.
Watch videos of the 130 outstanding recordings voted into the Legendary Michigan Songs Hall of Fame. "Kick Out The Jams", "Night Moves", "Runaway", "My Girl", "School's Out", "96 Tears", "Respect", "Hanky Panky" and many more! The 2018 Legendary Michigan Songs HOF inductees are: "Get Funky", "Boogie Chillen'", "Give Me Just A Little More Time", "God, Love And Rock & Roll", "Could It Be I'm Falling In Love", "Where Did Our Love Go", "Leroy", "The Twist", "The Happy Organ", and "Fingertips Pt. 2".
DENNIS COFFEY
One of the finest guitarists to emerge from the state of Michigan, Dennis Coffey made his first professional recording when he was just fifteen-years-old. He would go on to join the Royaltones, form a production company, and become an in-demand session guitarist. Coffey would also play an important role at Motown as a member of their famed studio band, the Funk Brothers, before launching a successful solo career in the 1970s.
IGUANAS
Although the Ann Arbor band is primarily known as Jim Osterberg's (a.k.a. Iggy Pop's) launching pad, the Iguanas were a successful 1960's garage band in their own right. The group was a popular attraction at dance clubs throughout the state, and is best remembered as being the house band during the summer of 1965 at the Club Ponytail, Northern Michigan's most famous teen nightspot. In addition, the Iguanas' lone 45 rpm is now a permanent part of the collection of influential recordings at the Rock and Roll Hall of Fame in Cleveland.
The classic cover photo of Wayne Kramer blasting out a guitar solo as a member of the MC5 might give one the impression that his new memoir, The Hard Stuff, is an in-depth account of the legendary Detroit band. Although the MC5 understandably looms large, Kramer's book is much more than just the story of the rise and fall of Michigan's most notorious band.