117.) Fever - Little Willie John
Artist Name:

Little Willie John

Year Inducted:

2017
"Fever" (O. Blackwell, E. Cooley) – Little Willie John, King Records, # 24 Billboard Hot 100, # 1 Billboard R&B – 1956. Inducted in 2017.
Singer Eddie Cooley came up with the idea for "Fever" and then took it to his songwriting friend Otis Blackwell to help him finish it. Because he was under contract, Blackwell had to use the pseudonym 'John Davenport' on the song credits.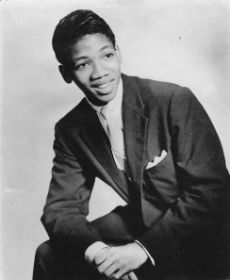 The song was presented to Little Willie John as a follow up to his previous two R&B hits, "All Around The World" and "Need Your Love So Bad". John reportedly disliked "Fever", but was persuaded to record it by King Records' owner Syd Nathan and Henry Glover who produced the session.
"Fever" would go on to become Little Willie John's first, and only, # 1 R&B hit in 1956. It spent five weeks at the top of the chart and was also John's first entry on the Pop charts when it reached # 24 on the Hot 100.
The song has produced a number of interesting cover versions over the years. The most well-known are by Peggy Lee in 1958, Elvis Presley in 1960, the McCoys in 1965, Madonna in 1992, and Beyonce in 2003.
YouTube Video:

https://www.youtube.com/watch?v=y27vBA68Zyk