"The Hard Stuff" - Wayne Kramer
Details

Category: Dr. J's Blog
Published: Wednesday, 25 July 2018 06:38
Written by Gary Johnson
The classic cover photo of Wayne Kramer blasting out a guitar solo as a member of the MC5 might give one the impression that his new memoir, The Hard Stuff, is an in-depth account of the legendary Detroit band. Although the MC5 understandably looms large, Kramer's book is much more than just the story of the rise and fall of Michigan's most notorious band.
Chapters are divided into three sections. Part 1 is the largest of the three, and it takes up half of the book. This section deals with Kramer's childhood, the effects of growing up without a father in a single-parent home, and the abuse he and his sister had to endure from his mother's second husband. One cannot help but appreciate Kramer's honesty in relating what must have been an excruciating time in their young lives.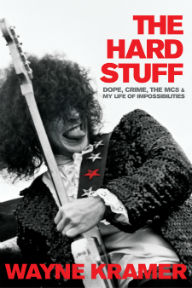 Kramer's stories of growing up in Lincoln Park, his introduction to the guitar and his rock and roll influences, the friendships with Fred Smith and Bob Derminer (a.k.a. Rob Tyner), and the formation of the MC5 are all fascinating; and they reminded me of Bruce Springsteen's Born To Run memoir in the manner in which he described these early days of playing in a band. Although Kramer's prose is not as eloquent as Springsteen's, he pulls you into the action, be it his light-hearted reactions to seeing the T.A.M.I Show or his serious recollections of the 1967 Detroit riots.
John Sinclair, the White Panther Party, and the recording of the band's three albums are all covered, but one wishes the author would have provided more detail on events surrounding the MC5. There was a nice section dealing with the band's problems with the East Village Motherfuckers, a far-left militant group, but only one sentence about the band's appearance at the 1968 Democratic Convention in Chicago.
Drug abuse was one of the major issues that brought down the MC5, and Part 2 deals with Kramer's downward spiral into full-blown addiction, as well as the drug dealing and home invasions that he became involved in to support his habit. Busted in 1974 and charged with conspiracy to deliver, along with possession and sale of cocaine; he was sentenced to four years in prison.
Kramer describes his life behind bars, made easier because of his musical talent, and conveys some salient points about the failure of the government's War on Drugs. His position is that the program has made things worse by treating drug addiction as a crime that must be punished rather than a medical condition that should be treated.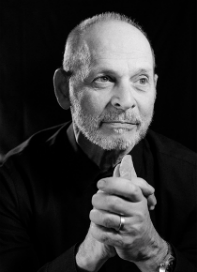 Part 3 covers Kramer's life after his release from prison and his, mostly successful, attempts to resurrect his music career. This section includes his recordings on Epitaph Records and his reunion with Michael Davis and Dennis Thompson in DKT/MC5. This was also a time that found him slipping back into addiction; and he recounts his long period of recovery, which included a great deal of backsliding, in his attempt to live a manageable life and find a way to get through each day without the necessity of drugs and alcohol.
Seemingly against all odds, Wayne Kramer has managed to survive the peaks and very deep valleys of his life. He has a full-time career scoring film and TV projects and still tours occasionally. Now sober, he is happily married, and his life is centered on being a devoted husband and father, as well as working on Jail Guitar Doors USA, his project to provide guitars to prisoners to help with their rehabilitation.
Well-written and interesting from start to finish, The Hard Stuff succeeds as both a rock and roll story and a cautionary tale of the perils of excess. Kramer's book is published by Da Capo Press, an imprint of Perseus Books, LLC, a subsidiary of Hachette Book Group, New York, NY, and is available for sale on August 14, 2018.