Best Albums of 2014: Two Views
Details

Category: Dr. J's Blog
Published: Wednesday, 10 December 2014 03:52
Written by Gary Johnson
Forget the lists in Rolling Stone, Pop Matters, Spin and all the other music publications and sites; MRRL's annual list of the Best CDs is the work of two unrepentant rock and roll junkies who boast a combined total of nearly 120 years of being slaves to the music. With no record company freebies to influence their decisions, Mid-Michigan's Dr. J and Metro Detroit's Larry V. present the best of what they bought, borrowed and burned for the 5th consecutive year.
Dr. J's Best CDs of 2014
Black Keys –"Turn Blue". This is yet another great, and somewhat surprising album from singer/guitarist Dan Auerbach and drummer Patrick Carey. "Turn Blue" is the third consecutive Black Keys album produced by Danger Mouse. The album's expanded sound features keyboards linking up with Auerbach's lead guitar and falsetto vocals, all the while combining elements of classic rock, soul music, and even disco into the continuing evolution of the Black Keys.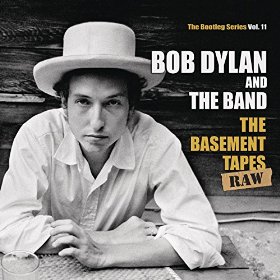 The Basement Tapes Raw
Bob Dylan & The Band – "The Basement Tapes Raw". Volume 11 of Dylan's Bootleg Series pretty much blows the 1975 "Basement Tapes" album right out of the water. As the title describes, these 38 fascinating songs (2 CDs) are some of the warts and all highlights from the exhaustive 6 CD collection of the complete Basement Tapes, arguably rock and roll's most famous recording sessions.
Broken Bells – "After The Disco". The group is an unusual pairing of The Shins' James Mercer and Brian "Danger Mouse" Burton. I liked their self-titled 2010 debut, but "After The Disco" sounds much more assured and less like a side project. The album is a well-produced blend of dance floor numbers and ballads featuring Mercer's appealing vocals.
Bruce Springsteen – "High Hopes". This is the first Springsteen album in which all the songs are all either newly recorded outtakes from previous records, newly recorded versions of songs he had previously released, or cover versions. Despite the absence of new material, 'The Boss" makes it all work on his 18th studio album and the 11th to reach # 1 in the United States.
Bryan Ferry – "Avonmore". Although this is a Ferry solo album, it sounds very much like the follow-up to Roxy Music's classic "Avalon" album from 1982. Rhett Davies, who also produced Ferry's wonderful "Boys and Girls" album from 1985, was on board for "Avonmore"; and he captures the lush sonic textures of those outstanding LPs. Eight new Ferry originals along with two highly interesting covers make this a prime contender for album of the year.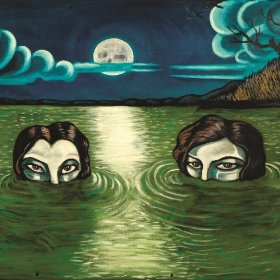 English Oceans
Drive-By Truckers – "English Oceans". I was a late-comer to this party, not discovering the Drive-By Truckers until 2010's "The Big To-Do". Since then, I've purchased most of the band's excellent back catalogue. "English Oceans" is the latest in a continuous line of outstanding albums. Core members Patterson Hood and Mike Cooley continue to write great songs and, over the years, Drive-By Truckers have taken the southern rock of bands like Lynyrd Skynyrd to a new level.
Gaslight Anthem – "Get Hurt". I've been a fan of the New Jersey punk rock of Gaslight Anthem since 2008's "The '59 Sound", so it took me a few listens to come around to an album that represented a significant change in sound, as many cuts on "Get Hurt" nod toward classic rock and pop. Lead singer and songwriter Brian Fallon comes from the Springsteen school of songwriting and his music often reflects influences that also include The Replacements and Tom Petty.
Jack White – "Lazaretto". A new Jack White album is always a happening for the ears. Stylistically all over the map, "Lazarreto" is like a throwback to a lot of the greatest 60's records in its sense of adventure, and it does so without sounding anything less than cutting edge. Lots of big guitar, mixed with more keyboards than you might expect, weave around songs that mix blues, country, pop and rock into an appealing gumbo that pretty much reflect the varied interests of its creator.
Jessica Lea Mayfield – "Make My Head Sing". This is the third release by the young Ohio singer/songwriter and the first without the direct guidance of Dan Auerbach. It's also the first album on which Mayfield plays electric guitar. "Make My Head Sing" has a very distinct 90's grunge sound on several of the songs that reflect a Nirvana influence. The
heavier sound mixed with her personal songwriting and plaintive vocals make for interesting listening.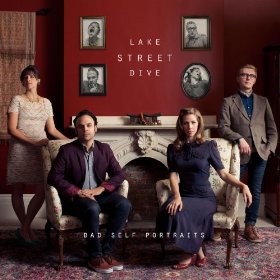 Bad Self Portraits
Lake Street Dive – "Bad Self Portraits". The Boston-based band features an appealing soul-influenced, somewhat jazzy sound and an extremely talented lead singer in Rachael Price. This is a very engaging major label debut album that is full of radio-friendly songs that have a ton of cross-genre appeal.
Lloyd Cole – "Standards". For the past decade or so, Lloyd Cole has drifted away from rock and roll and has been releasing self-recorded albums on small independent labels. Cole's literate and highly romantic songwriting, however, has always been better served when backed by a rock and roll band. This fact is clearly displayed on his excellent new album "Standards", featuring a crack band that includes Matthew Sweet and ex-Commotions keyboardist Blair Cowan.
Lucinda Williams – "Down Where The Spirit Meets The Bone". This funky collection of songs on 2 CDs is the finest Lucinda album since her classic "Car Wheels On A Gravel Road". Recent releases have been weighed down by too many ponderous ballads, but Williams' latest plays to her vocal strengths by including a bevy of upbeat tracks that combine her country/folk approach with a heavy dose of Memphis soul.
Lydia Loveless – "Somewhere Else". Lydia Loveless has a powerhouse voice that brings to mind a modern day Brenda Lee. Coming on the heels of the excellent 5-song EP "Boy Crazy", the "Somewhere Else" album stakes her position as a major artist rather than simply a country punk novelty. It not only rocks but expands on the incredible songwriting chops that the 24-year-old Ohio native first displayed on her "Indestructible Machine" album from 2012.
Old 97's – "Most Messed Up". If you like country tinged honky-tonk rock and roll this is the album for you. It is not only the hardest-rocking album ever made by the Old 97's, but it also sounds immediate - like they went to the nearest beer joint in Dallas, set up the recording equipment, and let it rip. Along the way, vocalist Rhett Miller delivers more f-bombs than have probably ever been heard on one record; and the fine collection of songs on "Most Messed Up" is further bolstered by the smoking lead guitar of Ken Bethea.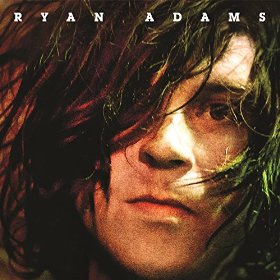 Ryan Adams
Ryan Adams – "Ryan Adams". The first Ryan Adams album I purchased was 2001's "Gold". Nothing he's put out since, either solo or with The Cardinals, has equaled it in my mind until this year's release of "Ryan Adams". It not only marks his return to rock and roll, but the songs sound more fleshed out and less rushed when compared to so much of the material he's released on albums during the past decade.
Tom Petty & The Heartbreakers – "Hypnotic Eye". Outside of Bruce Springsteen and the E Street Band, there has been no other American band as consistently great, for going on 40 years, as Tom Petty & The Heartbreakers. This outstanding collection of Petty songs harkens back to the band's glory days and features plenty of Mike Campbell's stellar lead guitar. This is another album of the year contender.
U2 – "Songs Of Innocence". Although its free download on iTunes seemed to upset an awful lot of people, I appreciated it and feel that "Songs Of Innocence" is U2's best since 2000's "All That You Can't Leave Behind". The new album returns Bono and company to the kind of melodic anthems that are among their greatest strengths.
Some Other Good Stuff from 2014:
Alvvays – "Alvvays". The Toronto band combines folk-rock jangle with interesting songs and lyrics and the distinctive vocals of Molly Rankin into a very pleasing debut album.
The Both – "The Both. This is Aimee Mann's collaboration with Ted Leo, and their self-titled debut is an excellent set of songs that displays the pleasing blend of both their voices and songwriting styles along with some nice lead guitar by Leo.
The Empty Hearts – "The Empty Hearts". With a name taken from a 60's Stones' song, this was advertised as a garage band tribute by a super group made up of members from Blondie, The Cars, The Chesterfield Kings, and The Romantics; but it sounds more like a great late 70's rock and roll record to me.
Hollow & Akimbo – "Hollow & Akimbo". The fine self-titled dream pop debut from the Ann Arbor duo of Jonathon Visgar and Brian Konicek clearly marks them as a Michigan band on the rise. I saw them at the Hell's Half Mile Festival in Bay City and was greatly impressed with both their performance and their light show.
The Men – "Tomorrow's Hits". Although not blessed with the greatest of band names, The Men is a terrific Brooklyn group that understands that, like sex, the best rock and roll is always a little messy.
Sweet Apple – "The Golden Age Of Glitter". The ringing guitars and vocals remind me of classic 70's Badfinger, Raspberries, and early Cheap Trick in an album full of surprises.
War On Drugs – "Lost In The Dream". I liked 2011's "Slave Ambient" a little more, but this is definitely the stoner album of the year. Take it along on your next trip to Colorado.
Best CDs of 2014 by Larry Van Cleve
My list started out with 27 real possibilities. It was a good year for the usual suspects and a great year for some new discoveries. I'm feeling better about the state of rock music than I have for awhile. That's rock from folk and bluegrass to the heaviest metal and everything in between (Slipknot's latest is rather good if you like that type of music). Make sure you check out the albums that just missed the list at the end:
1.) "Turn Blue" – The Black Keys. Working again with producer Danger Mouse, "Turn Blue" explores the concept of a groove much more than in the past. The prized melodies and hooks are there, it wouldn't be the Keys without them, but stretched and explored a bit more than in the past. Kudos for the Keys ability to change in subtle ways from album to album.
2.) "Rock n' Roll Blues" - Luther Dickinson. Son of famed producer and keyboardist Jim Dickinson, Luther is a member of the North Mississippi All Stars (check out "World Boogie Is Coming") and this is his fourth solo album. Heavy on laid back blues, boogie and country one could almost sense the musicians sitting around a living room, basement or garage and running through their musical influences. Very delightful and head bobbling.
3.) "Get Hurt" - Gaslight Anthem. Two years ago "Handwritten" made the list. The follow-up is even better. They have evolved into a solid band with their own distinctive sound. Lots of classic rock influences abound but ultimately these are just solid rock and roll songs. They can rock out with the best and throw out hooks that are hard to get out of your head (as in the title track). If it wasn't for Tom Petty's album this was a solid contender for album of the year. (NOTE: Also released early this year was "B-Sides" a collection of live cuts, acoustic versions, unreleased tracks, etc. Anthem fans should check it out. )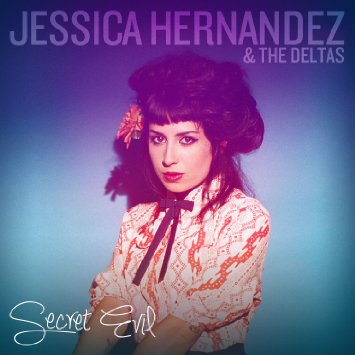 Secret Evil
4.) "Secret Evil" – Jessica Hernandez & the Deltas. A solid Detroit band with roots not only in Motown but also in girl groups, surf, ska, blues and that all important garage sound put through a Southwest Detroit Latin filter. "Secret Evil" is an album that's just fun to listen to.
5.) "Bad Self Portraits" – Lake Street Drive. Vocalist Rachel Price is the star here and her vocals are what drives this album. The Brooklyn band's sound is soul with a jazzy edge and a Southern exposure. Musical surprises complement the vocals throughout. Tasty.
6.) "Supernova" – Ray LaMontagne. Somewhat different than his previous releases, "Supernova" would be a great summer album. It glides along with a sunny rhythm propelled by his extraordinary vocals. Produced by Black Key's Dan Auerbach, sonically one is transported to the West Coast Laurel Canyon sound of the early 70s. Not in a cloying, syrupy manner (though it comes close at times). "Supernova" is a delight for the ears.
7.) "Somewhere Else" – Lydia Loveless. This is a strong year for outstanding female vocalists. From Columbus, Ohio (actually Coschocton) comes Lydia Loveless on this her third (and best) album. She's fully in command here of the alt roots rock sound. Her vocals evoke the classic country of Patsy Cline and Loretta Lynn with an alternative edge. One of the best things about this album is the integration of Lydia with the musicians. This is a band album with all that implies. Her lyrics evoke an understanding of her experiences that goes way beyond most 23 year olds.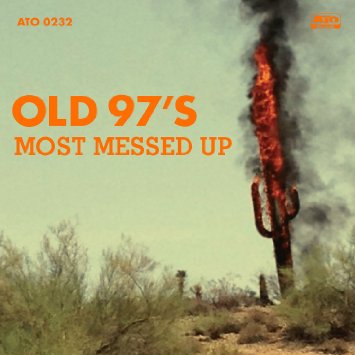 Most Messed Up
8.) "Most Messed Up" - Old 97s. Twenty years and ten albums, "Most Messed Up" is the 97s at their very best. This is original bar band rock and roll at the top of its game. These guys have been there, seen that and done it more times then they can remember. Rock and enjoy…it is that simple.
9.) "Hypnotic Eye" – Tom Petty & the Heartbreakers. Album of the year hands down. "Hypnotic Eye" stakes its claim alongside the best of this band and that is rather good company indeed. All thriller, no filler. I don't know how many times I've started "Fault Lines" over again after it finishes. Mike Campbell stands out as usual.
10.) "Atlas" - Real Estate. Another band that has really matured, Jersey's Real Estate have a clean, melodic, jangly guitar pop sound. Recalling the 60s West Coast sound along with similar alternative groups of the 90s, with this album they have solidified their own dreamy sound. No clutter to be found here.
11.) "High Hopes" - Bruce Springsteen. Debated about this one but dammit, no one does what Bruce does as well as he does. Covers, originals and outtakes make up this album so what it lacks in cohesion it makes up for in variety and quality. Lots of gravitas indeed. Hard to keep Bruce off any list of the best.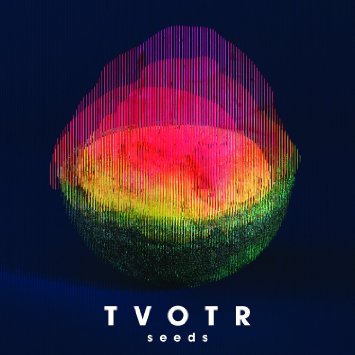 Seeds
12.) "Seeds" - TV On The Radio. Highly experimental Brooklyn band, TV On The Radio has evolved with each release. Rhythmic, electronic and not afraid to test the listener's expectations, subsequent albums have brought out more and more of their melodic sounds with increasingly solid songcraft. "Seeds" should be their breakthrough. Reflecting on the death of their bass player, "Seeds" is given a solid structure and plenty of tunes that should connect with those somewhat wary of their experimental past. This is one to give a listen to.
13.) "Songs Of Innocence" – U2. For this listener, the best U2 album in quite a while. For that reason it's here…'nuff said. And what's all this hubbub about giving away the album for free?
14.) "Lost In The Dream" – The War On Drugs. Their last album in 2011, "Slave Ambient", made the "Worth Looking Into" list. Kurt Vile and Adam Granduciel started the band in 2005 but Vile left in 2008 to start his successful solo career, leaving the band in Adam's control. This new album is his finest hour so far. There are many classic rock influences here with a grandeur not unlike U2 or The Kings Of Leon but with a personal touch that's something special. Listenable from beginning to end.
15.) "Everything Will Be Alright In The End" – Weezer. Ah, for the old sounds of the "Pinkerton" days! Weezer is back in a big way with their patented crunchy guitars and standout pop hooks. With the aid of producer Ric Ocasek this is not a step back in any form. The stuff we loved about Weezer is there but the overall sound is millennial. Lyrically much of the album is autobiographical. "Everything…" is of a single coherent piece and a fine addition to their legacy.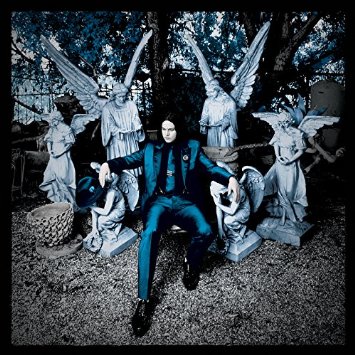 Lazaretto
16.) "Lazaretto" – Jack White. Amazing. While exploring and analyzing the history of the music we all love, Jack White has also the ability to stay on the bleeding edge of where that music is going. The references are dazzling and the angst seems to be sincere. Expect just about anything on his solo albums and you'll still be surprised. Much darker and more experimental than his first solo "Blunderbuss", "Lazaretto" pulls you in with its song craft.
Further albums from 2014 to check out:
Ryan Adams – "Ryan Adams". So close to making the final list. If this is any evidence he should continue to take more time between albums and give us the best of his output.
Beck – "Morning Phase". Another one on the edge. Dreamy and flowing and totally Beck.
The Bots – "Pink Palms". The Lei brothers started out when they were 12 and 15 years old. In the ensuing years they've soaked up a lot of influences and the future should be interesting. Guitar rock, pop structures and enough oddities to keep it interesting.
Leonard Cohen – "Popular Problems". If you're a fan then this is his best in many years.
Hurray For The Riff Raff – "Small Town Heroes". Alynda Lee Segarra is the future of bluegrass.
Sharon Jones & the Dap Kings – "Give The People What They Want". Indeed. Quite the rhythm & blues voice.
Thurston Moore – "The Best Day". Closest thing to another Sonic Youth album.
David Nelson Band – "Once In A Blue Moon". The 60s Bay Area country rock lives.
Temples – "Sun Structures". Think psychedelic and the Beatles and the Byrds. British band that has that sound down. Retro? Sure.
Benmont Tench – "You Should Be So Lucky". Tasty and very well done solo by the Heartbreakers keyboardist. Great Glyn John's production.
* Last Note for 2014: Bob Dylan's "The Complete Basement Tapes" stands out on its own. Its influence cannot be underestimated. As historically important as it is, it also contains some damn fine music. The six disc set is largely for the completist. The two disc "Raw" really does contain the best of the set…though I admit I would miss tracks like "Under Control" (a real surprise for 1967).