Best Albums of 2021: Two Views Pt. 1 - Dr. J
Details

Category: Dr. J's Blog
Published: Wednesday, 29 December 2021 07:20
Written by Gary Johnson
Dr. J's Top Albums of 2021
2021 was a challenging year for music with the Covid pandemic continuing to take center stage. I found myself going back to the sounds from the past much more than in previous years, and my choices for the best albums of the year reflect that to a certain extent. Many of my purchases involved buying digital copies of music that already owned on vinyl so that I could make playlists of favorites for my phone – the device that is now my main source for listening to music. My 2021 list includes some classic reissues, albums of covers, releases from favorite artists, and some exciting new stuff as well. The Top 15 is presented in alphabetical order by artist.

Beatles – "Let It Be (Deluxe)" 2 CD. Peter Jackson's Get Back documentary was amazing, and the new reissue of the "Let It Be" album sounds great. I did not have a CD copy of the original, but I had purchased McCartney's "Let It Be (Naked)" when it first came out. The second CD in this collection features alternate takes of the album's songs as well as a few things not on the original, including a wonderful rendition of "Don't Let Me Down" from the Beatles' rooftop concert. Watch the rooftop performance of "Get Back" https://www.youtube.com/watch?v=w1tpxdZa1R0

Black Keys – "Delta Kream". The Black Keys return to the music that originally inspired them on their latest album. Covers of swamp blues classics from Mississippi Delta artists Junior Kimbrough and R.L. Burnside dominate the album that was reportedly recorded, with the help of Kimbrough's former bassist and Burnside's guitarist, in just two days after the conclusion of the Black Keys' 2019 Let's Rock tour. "Delta Kream" is the sound of musicians kicking back and playing the music they love. Watch the video for "Going Down South" https://www.youtube.com/watch?v=ndEQ1hnYj0Y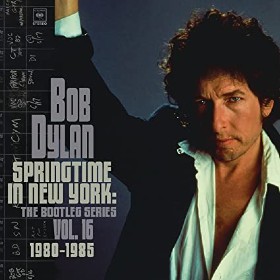 Blunt Bangs – "Proper Smoker". This is the debut album from a trio from Athens, GA, that effectively veers between power pop and indie rock with a combination of great songwriting and guitar crunch. The band also employs the somewhat unusual approach of alternating Reggie Youngblood and Christian DeRoeck as lead singers. This adds another touch of variety to the album, but Youngblood is the one who stands out on tracks like "She's Gone" and "Decide". Watch the video for "She's Gone" https://www.youtube.com/watch?v=2DYilXhX_PA&t=29s

Bob Dylan – "Springtime In New York" (Bootleg Series) 2 CD. I was not a big fan of late 70s and early 80s albums that Dylan recorded during the period covered by the latest edition of his outstanding Bootleg series. That being said, I was knocked out by the songs on "Springtime In New York". Listening to this, along with other Bootleg releases, it almost seems like Dylan left off some of his best songs from the official albums. How else to explain the omissions of "Blind Willie McTell" from "Infidels" or "New Danville Girl" from "Empire Burlesque"? Listen to the "Blind Willie McTell" https://www.youtube.com/watch?v=llFXxE0I3aM

Jason Isbell and the 400 Unit – "Georgia Blue". An unusual tribute to the songs and artists of Georgia that fulfilled a promise that Isbell made to record an album of Georgia-related songs if the state went blue during the 2020 presidential election. Employing a host of guest artists and sharing the lead vocals with Amanda Shires, Brittney Spencer and others, the album features excellent covers of Georgia artists including R.E.M., James Brown, Gladys Knight & The Pips, the Allman Brothers, and Otis Redding. Watch a performance of "Driver 8" https://www.youtube.com/watch?v=OxOflWlehg4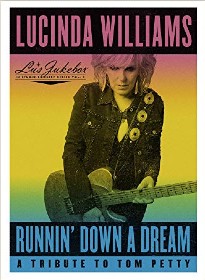 Lucinda Williams – "Runnin' Down A Dream – A Tribute To Tom Petty" and "Southern Soul: From Memphis To Muscle Shoals & More". These two albums are Volumes 1 and 2 of Lu's Jukebox, a series of six themed performances. The Tom Petty tribute works very well as his songs are a great fit for her voice. Twelve Petty songs are included as well as an original by Lucinda ("Stolen Moments") that is dedicated to the late rocker. The Southern Soul disc is also very strong. Lucinda's band is cooking throughout, and I especially like her excellent covers of "Ode To Billy Joe" and "Take Me To The River." Watch a performance of "Ode To Billy Joe" https://www.youtube.com/watch?v=xz22Lm0WO6Q

Neil Young & Crazy Horse – "Barn". Neil Young's 12th album with Crazy Horse is his second without longtime guitarist Frank Sampedro. Nils Lofgren, Ralph Molina, and Billy Talbot are now Crazy Horse, and they have helped Young produce a topical, yet somewhat subdued album. It's a little more folky than recent band releases but is still primal and powerful. Multi-instrumentalist Lofgren adds some interesting musical touches to Young's new batch of songs on the album that was named after the 1850's Colorado barn that Young had reconstructed into a recording studio. Listen to "Heading West" https://www.youtube.com/watch?v=4eydPk8ddkw

Reds, Pinks, and Purples – "You Might Be Happy Someday". Glenn Donaldson's self-recorded and primarily self-performed album is symbolic of much of the recording that was done during the pandemic. Based in San Francisco, he employs a jangle-pop sound, heavy on guitar and keyboards, along with rather subdued vocals to produce a dreamy, almost hypnotic listening experience filled with wry observations of people and events in his life. Watch the video for "Don't Ever Pray In The Church On My Street" https://www.youtube.com/watch?v=oC0xoDdLbo8

Robert Plant and Alison Krauss – "Raise The Roof". I still marvel at how well this seemingly unlikely pairing works. "Raise The Roof" is the long-awaited follow-up to the duo's 2007 album. "Raising Sand." The new album doesn't mess with a successful formula, once again using T Bone Burnett's atmospheric, and very effective, production style as the ideal setting for the vocals of Plant and Krauss. It's mostly made up of covers from a wide variety of artists, including the Everly Brothers, Calexico, Geeshie Wiley, and Merle Haggard, that have been reshaped into a haunting collection that digs deep into the corners of America's musical past. Watch a performance of "Can't Let Go" https://www.youtube.com/watch?v=MPZ575AC3wQ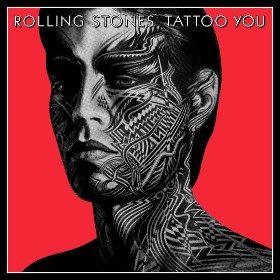 Rolling Stones – "Tattoo You (Deluxe)" 2 CD. The 40th anniversary of "Tattoo You" celebrates the best Rolling Stones' album of the 1980s in grand style. The original LP sounds great – the Stones kicking ass as only they can, but the big news is the "Lost & Found Rarities" bonus disc. Composed of outtake recordings, some dating back to the 1970s era of the band, it is almost like getting a "lost" Stones album. The collection includes three great covers of the Chi-Lites, Dobie Gray, and Jimmy Reed, along with some killer Jagger-Richards rockers like "Living In The Heart Of Love," "Fiji Jim," and the original reggae version of "Start Me Up." Watch a video for "Troubles A' Comin" https://www.youtube.com/watch?v=PIyVrCtnuQ4

Silver Synthetic – "Silver Synthetic". Formed in New Orleans, Silver Synthetic grew out of the local fuzz-drenched punk music scene into a unit that embraced the golden age of late 60s early 70s album rock with an emphasis on tight harmonies and the twin guitar interplay. The band's well-produced debut album on Third Man Records features, for the most part, a nice blend of country and rock that sounds a little like the Long Ryders, another band that paid homage to that same classic rock era. Watch a performance of "In The Beginning" https://www.youtube.com/watch?v=4JxyiXHOVGc

Son Volt – "Electro Melodier". Son Volt's 10th album got its title from the names of two vintage amplifiers. The songs focus on the current division, discord, and strife that has engulfed the nation since 2016, leaving a large segment of its citizens dispirited with the state of our country. "Electro Melodier" is primarily a protest album in which Jay Farrar rails against the lies and hypocrisy that became commonplace in songs like "Livin' In The U.S.A." and "These Are The Times." The album's overall message, however, is one that urges people not to lose their resolve with the hope that working together can make things better. Watch a lyric video for "Reverie" https://www.youtube.com/watch?v=IN6Y7YxUlRg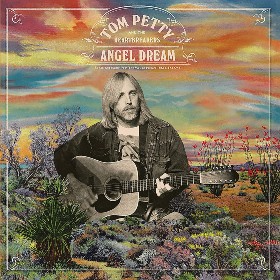 Tom Petty and The Heartbreakers – "Angel Dream (Songs and Music from the Motion Picture 'She's The One')". It's hard to comprehend that Tom Petty, one of the all-time great rock and rollers, is no longer with us. Although there will be no more new music, there are the reissues like last year's mammoth "Wildflowers And All The Rest" boxed set. "Angel Dream," on the other hand is a single disc reimagining of the "She's The One" soundtrack to the rather disappointing 1996 Edward Burns film. Although it wasn't a bad album, it would probably be ranked at or near the bottom of Petty's releases. He apparently felt it was a little rushed and most likely would have revisited it in some way had he lived. Co-produced by Ryan Ulyate and Mike Campbell, the new version lost three songs that were used for the "Wildflowers" box but added four never-before-released tracks. The end result is an improvement over the original, and it's a must-have for any fan of Tom Petty and The Heartbreakers. Watch the video for "105 Degrees" https://www.youtube.com/watch?v=AX3ZuAAd3dM

War On Drugs – "I Don't Live Here Anymore". Adam Granduciel's new War On Drugs' album, "I Don't Live Here Anymore," was three years in the making and was definitely worth the wait. Partly because of the pandemic, the album's songs were all reimagined, rewritten and/or remixed multiple times before its release, and the results are stunning. Featuring a glossy production style that removes some of the band's rougher edges, and employing a song sequence that enhances some of the more stadium-ready tunes, the album represents the War On Drugs at the top of its game. Watch the video for "I Don't Live Here Anymore" https://www.youtube.com/watch?v=MVh6XTwWhMY

Weather Station – "Ignorance". Tamara Lindeman and Weather Station's first four albums were more folk-based, but the band has added more musicians and has turned into something quite different on its new release. Now featuring a sound that effectively blends both pop and jazz, the group provides a cool and understated backing for Lindeman's distinctive voice and fascinating songs. Outstanding from start to finish, "Ignorance" is one of the most interesting and evocative albums issued this year. Watch the video for "Tried To Tell You" https://www.youtube.com/watch?v=KNaKbMnOgX4

Honorable Mention:

Cloud Nothings – "The Shadow I Remember" - The band returns to the harsher punk rock sound of earlier albums, but the Cleveland band includes enough power pop hooks to keep it a fun listen.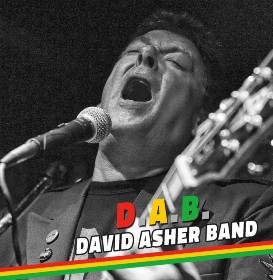 Dave Asher Band - "D.A.B." - Asher is the leader of The Process, a highly regarded Michigan band that combines reggae and rock. His new project focuses on the sound of classic reggae.

Dry Cleaning – "New Long Leg" - Deadpan vocals of found words and phrases spoken over a funky backing that kind of reminds me of the Gang Of Four. Somehow it all works. One of the year's more unusual releases.

Weezer – "OK Human" - Rivers Cuomo employed a 38-piece orchestra for his tribute to musical heroes, including Harry Nilsson and Brian Wilson. It's the best Weezer album in many years.
Best Albums of 2021: Two Views Pt. 2 - Larry V
https://michiganrockandrolllegends.com/index.php/blog/435-best-albums-of-2021-two-views-pt-2-larry-v