Best Albums of 2021: Two Views Pt. 2 - Larry V
Details

Category: Dr. J's Blog
Published: Thursday, 30 December 2021 07:14
Written by Gary Johnson
Best CDs of 2021 by Larry Van Cleve
Another strange year indeed. For the first time my list of "Best CDs" came out to exactly the classic number 10. Mostly known names, all of them really stood out for me. As usual, I have a short, recommended list of mostly newer bands that almost made the final list. Also, an abundance of essential box sets showed up this year from the classic rockers. I picked the highlights. Enjoy.

1.) "Catspaw" – Matthew Sweet. Power pop, crunchy electric guitars, hooks aplenty. He hits my sweet spot in so many ways. Since 1991's "Girlfriend" (with the Tuesday Weld cover) Matthew has consistently delivered. He plays all the instruments except for the drums on this, his fifteenth album. Watch the video for "Stars Explode" https://www.youtube.com/watch?v=MmP2sK-cE6Y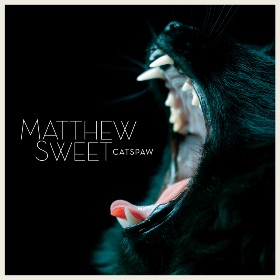 2.) "OK Human", "Van Weezer" – Weezer. A big year for Weezer. It's hard for this band to top their first "Blue Album" or the second, "Pinkerton." They don't even try with these two releases. "OK Human" is a bit of a wink at Radiohead but the music is nothing like anything Thom Yorke or Rivers Cuomo have ever done. The sound is poppy with great melodies and full orchestral backings. It's shocking how well all these songs work and call for repeated listening. "Van Weezer" on the other hand is a homage to classic metal sounds (like Van Halen) of the 80s. It's spot on in capturing the variety of styles and sounds of that era. And most importantly, it's a ton of fun. Watch the video for "Grapes Of Wrath" https://www.youtube.com/watch?v=bNQ0TnZpc0U

3.) "Medicine At Midnight" – Foo Fighters. Very successful hard rock band, this is an album that I ended up turning to often this year. I found their previous work a bit too unrelenting "pedal to the metal" for me. Not that they abandoned their "sound" this time around but there's much more variety to the pace and rhythms of the tracks. Of course, it never hurts that there are memorable hooks aplenty. Curious what "hard core" Fighters fans think of this one. Me? I like it! Watch the video for "Medicine At Midnight" https://www.youtube.com/watch?v=PeFcpUxkYmg

4.) "Silver Synthetic" – Silver Synthetic. This came out of the blue for me. Their debut album, it combines rock and folk rock and country throughout in a very listenable manner. Out of New Orleans and on Jack White's Third Man Records. Beautiful harmonies and a consistent "roll" to keep your foot tapping. Great guitar work covering many styles. Interested in following these guys. Watch the video for "Unchain Your Heart" https://www.youtube.com/watch?v=bVP1yHHww7k

5.) "No Gods, No Masters" – Garbage. Shirley Manson means it this time! Lyrically aggressive, this is their most "in your face" album. Funk, metal, synth, goth, rock…it's all here. This is their sound and they push it in your face in a manner they haven't for a while. A vital band reclaiming their crown. "The violator, destroy the violator!" Watch the video for "No Gods, No Monsters" https://www.youtube.com/watch?v=PXZB-YiYIak

6.) "Grateful Deadication" – Dave McMurray. Ok, first off, I admit to being a Grateful Dead fanboy. I do generally shed my bias and rarely go there for this list. Also, I'm a closet jazz guy. Then an album like this comes along and I can't keep quiet about it. Detroit saxophonist Dave McMurray has played with all kinds of genres (Was (Not Was), Dylan, Iggy, etc.) and was recently turned onto the Dead's music with their songbook and predilection for improvisation. He takes nine of their tunes and does ten explorations. Largely instrumental, there are also excellent vocal tracks like "Loser" featuring Betty LaVette and Bob Weir (and his Wolf Bros band). Very listenable and hey, you can dance to a lot of it. Watch the video for "Loser" https://www.youtube.com/watch?v=O7h-PQ4568s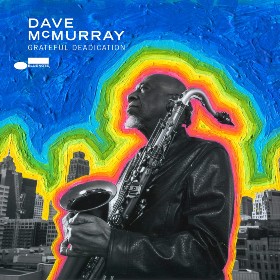 7.) "The Horses and the Hounds" – James McMurtry. Son of late author Larry McMurtry, James has really come into his own with his last few albums. This may be his best. Great songsmith, he seems to have developed a standout sound with the aid of David Grissom. The band is solid and the production is exemplary. Well-constructed folk rock and country…this album rocks along quite well indeed. Dude's only getting better. Watch a live performance of "Canola Fields" https://www.youtube.com/watch?v=qS65wYM4UvY

8.) "I'll Be Your Mirror: A Tribute To The Velvet Underground and Nico" – Various Artists. This is one of the first various artist compilations that I've ever elected for this final list. It's a good one based on recreating the seminal "Velvet Underground and Nico" album. The old adage "the album only sold 10,000 copies but everyone who bought one started a band" is still true. It's worthy of this kind of tribute. From Michael Stipe to Iggy Pop this album also includes Kurt Vile, Courtney Barnett, Thurston Moore, Bobby Gillespie, St. Vincent, Sharon Van Etten and many, many more. The interpretations of these songs are not exact repros by any means…but they are largely spot on. I consider this essential. Watch the video for "Run Run Run" https://www.youtube.com/watch?v=l5QUkT2EMI4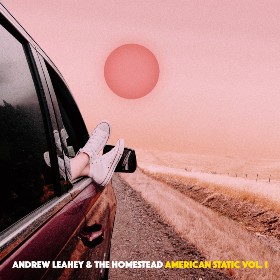 9.) "American Static, Vol. 1" – Andrew Leahey & The Homestead. For this one think Tom Petty, Bruce Springsteen and John Mellencamp. If that's your wheelhouse then you should give this a listen. You will be pleased and surprised where else this album takes you. The volume 1 designation actually means they already have a follow up recorded. I'm looking forward to it. Watch the video for "Good At Gone" https://www.youtube.com/watch?v=0CUGTy_YUCA

10) "Raise The Roof" – Robert Plant / Allison Krause. If you're familiar with 2007's "Raising Sand" (best cd that year) then I don't have to say much more. Produced again by T-Bone Burnett, the sound and the material are the same…and that's not a bad thing at all. It's a delight to hear this follow up 14 years later and it doesn't seem at all dated. It's a unique collaboration that's timeless. Watch a performance of "Trouble With My Lover" https://www.youtube.com/watch?v=hHUl-al3b24

Recommended List.

"Little Bastards" – The Kills. B-Sides and rarities from this garage rock duo. This is an overview of their raw punk, electro, alt-rock and (yes) hip hop sound. One of the best at this type of music, this album should send you seeking their other releases.

"Drunk Tank Pink" – Shame. These young south London post-punkers lay it all out there. If that early 80's British punk/new wave sound is your cup of English tea then this is for you. Think Gang of Four, early Clash and the Fall.

"Damage Control" – Curtis Salgado. Gritty vocalist that's been doing it for four decades delivers one of his best here. Blues, R&B, soul and roots rock at its finger popping best.

"Homecoming" – DuBlonde. Englander Beth Jeans Houghton gets personal with her hybrid garage rock, punk, blues, alt-rock and soul sound. Guitarist and vocalist, she delivers a wildly variable sound.

"Huffy" – We Are Scientists. American indie rock band popular in England, We Are Scientists are the alt-rock fanboy answer to the Killers, Franz Ferdinand or Interpol.

Box Set Collections.

Big year for essential box sets. All the below are Super Deluxe editions on multiple cds (and the occasional blu-ray disk). Most of the music is fully available on streaming apps. These things are expensive (but you do usually get a great book with the package).

"The Who Sell Out" – The Who. This set is a very complete look at a very specific period of the Who. There's over 5 hours of music here. It contains all the previous extras from older reissues and deluxe editions plus much more (especially Townsend's demos).

"Plastic Ono Band –The Ultimate Collection"- John Lennon. The classic 1970 album is given the complete 6 cd/ 2 blu-ray release. All the mixes, demos, outtakes and more are here. A virtual John Lennon bacchanal. The jams on various older rock songs stand out to this listener.

"Springtime In New York" – Bob Dylan. This is volume 16 of the Bob Dylan Bootleg Series. Covering "Shot of Love", "Infidels" and "Empire Burlesque", the result is similar to that in volume 10 "Another Self-Portrait". It's a complete reassessment of a period in his recording history that was largely written off. The creative process is in full view and the damn thing sounds really great.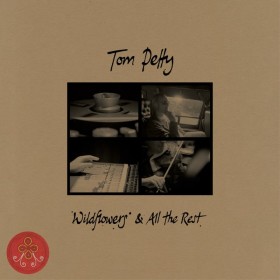 "Wildflowers & All The Rest" - Tom Petty. Petty submitted much more material for the eventual release of "Wildflowers" than the record company wanted to release. Over the years Petty started work on putting this box set together but, alas, he passed before that happened. Now it's finished and the results are stunning. Almost 4 hours of music from this period. Excellent also is the documentary "Somewhere You Feel Free" streaming on YouTube which covers these sessions.

"All Things Must Pass 50thAnniversary" – George Harrison. This is a massive collection (five cds and one blu-ray) that covers the gamut of these sessions. The released album sound has been successfully remixed by Dani, his son, and Paul Hicks without noticeably being altered while at the same time making it brighter (and bringing up George's vocals). A huge collection of demo versions and several unreleased songs only add to the overall effect.

"Let It Be – Super Deluxe" – The Beatles. This box contains six disks (including 1 blu-ray). Similar to the "The Beatles – White Album" and "Abbey Road" box sets, the real highlight is two cds of outtakes and the original Glyn John's mix of the album (before Phil Spector). Compared to the Peter Jackson 3 part "Get Back" documentary, the audio content seems slight…but, really, it's so great to have both. (Here's hoping Jackson is working on a Director's Cut release of "Get Back").
Best Albums of 2021: Two Views Pt. 1 - Dr. J
https://michiganrockandrolllegends.com/index.php/blog/434-best-albums-of-2021-two-views-pt-1-dr-j