Legendary Michigan Songs
93.) Higher Ground - Stevie Wonder
Artist Name:

Stevie Wonder

Year Inducted:

2015
Details

Category: Legendary Songs
"Higher Ground" (S. Wonder) – Stevie Wonder; Tamla label, # 4 Billboard Hot 100, # 1 Billboard R&B – 1973. Inducted in 2015.
"Higher Ground" was the first single from Wonder's 1973 hit album, "Innervisions". He had recorded the song shortly before he was involved in a near-fatal accident in August of 1973 that left him in a coma. Early in his recovery, Wonder's road manager Ira Tucker sang the song's melody into the singer's ear; Wonder responded by moving his fingers with the music and eventually playing the clavinet in the hospital. Strangely enough, the song's lyrics address the issue of reincarnation.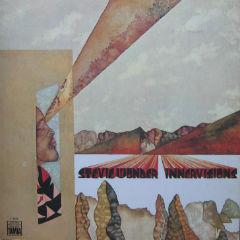 "Innervisions" was released just three days before the accident. It was the third album since fully becoming his own man at Motown and taking over the production of his music. While Wonder was in recovery, his funk single, "Higher Ground" raced up the charts. Via overdubs, Stevie Wonder played all the instruments on the song. The unique wah-clavinet sound in the recording was achieved with a Mu-tron III envelope filter pedal. The bass line was provided by a Moog synthesizer.
In 2004, Rolling Stone magazine selected "Higher Ground" as one of the 500 Greatest Songs of All Time. Wonder's "Innervisions" album was inducted into the Grammy Hall of Fame in 1999.
YouTube Video:

https://www.youtube.com/watch?v=XV1DK9tSHio