Best Albums of 2023: Two Views
Details

Category: Dr. J's Blog
Published: Thursday, 07 December 2023 15:08
Written by Gary Johnson
Once again, my longtime friend and fellow music lover, Larry Van Cleve and I have put together our annual lists of what we liked best from the past year. As usual, my list is in alphabetical order but this year I added something new – a section that recognizes some great recordings by Michigan artists.
Dr. J's Best Albums of 2023
Beach Fossils – "Bunny": Beach Fossils is an indie band from Brooklyn, New York. It is fronted by founder, lead singer and songwriter, Dustin Payseur. "Bunny" is a beautiful sounding album, filled with jangly guitar and feathery vocals that bring to mind The Byrds on their "The Notorious Byrd Brothers" album. Active since 2009, Beach Fossils is one of the bands that are considered forerunners of the dream pop sound. This is their best album yet. – "Don't Fade Away" video: https://www.youtube.com/watch?v=7gS1TKQkaR0
Courettes – "Boom Dynamite": This is a fun, collection of past recordings put together and released by their label in conjunction with the band's 2023 tour. The Courettes remind me somewhat of the White Stripes, but the gender roles are reversed. Billing themselves as "The World's Greatest Two Person Rock N' Roll Ensemble," they blend their unique brand of garage rock with the sounds of 60's girl groups, surf music, and doo wop. – "R.I.N.G.O" video: https://www.youtube.com/watch?v=336RG4o3v6s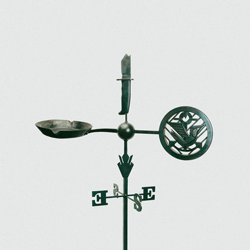 Jason Isbell and the 400 Unit – "Weathervanes": Isbell and the 400 Unit deftly blend their rock, folk, and country influences into what should be universally hailed as the Americana album of the year. The term "all killer - no filler" certainly applies to the 14 wonderful songs on "Weathervanes." If Jason Isbell is not already ensconced in the upper echelon of music artists, this is the album that will place him there. – "Death Wish" video: https://www.youtube.com/watch?v=IhRWogr9JlQ
Lucero – "Should've Learned by Now": The 12th album from this longstanding Memphis band demonstrates once again their adept fusion of country and rock, while leaning more heavily on the rock side of things than on previous releases. Fronted by songwriter/guitarist Ben Nichols, Lucero's sound is similar to some of the classic recordings of Steve Earle & The Dukes. – "Buy A Little Time" video: https://www.youtube.com/watch?v=htOEq6JKNDk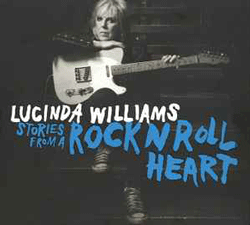 Lucinda Williams – "Stories from a Rock N Roll Heart": Lucinda's new album is the first since she suffered a stroke that was serious enough that it affected her ability to walk and play guitar. "Stories…" is bolstered by some guest artists, including Bruce Springsteen, and the new release lives up to its title by rocking harder than most of her recent albums of original music. She has started to tour again, backed by a great band, and it's great to hear her laying claim that she is still one of Americana's most important artists. – "Rock n Roll Heart" video: https://www.youtube.com/watch?v=m1DWrfzKm3U

Lydia Loveless – "Nothing's Going To Stand In My Way Again": Lydia's new release comes in the wake of the recent shuttering and then sale of Bloodshot Records following her revelation that the label had not properly addressed the fact that she had been sexually harassed and groped by someone connected to the company. As the title suggests, her hard hitting new album represents her determination to move forward. – "Sex and Money" video: https://www.youtube.com/watch?v=X18AlT4xFuw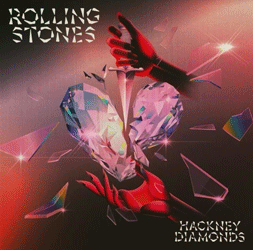 Rolling Stones – "Hackney Diamonds": The challenge that faces the Stones with any new release is living up to the standards of their legendary recordings of the past. Sadly, "Hackney Diamonds" is the band's first album recorded without the late, great Charlie Watts, although their original drummer is heard on two of the songs. It's probably a little too early to assess the new album's place in the six-decade oeuvre of the Rolling Stones, but I think that the lean and mean "Hackney Diamonds" will be eventually regarded as one of the band's great studio albums. - "Angry" video: https://www.youtube.com/watch?v=_mEC54eTuGw

Sadies – "Colder Streams": If this was the final Sadies' album, founding member Dallas Good died after completing it, "Colder Streams" is a fitting end to their recording career. Embracing the ringing guitars and folk-rock harmonies of The Byrds, Buffalo Springfield, and The Long Ryders, it is arguably the finest album yet from the long-standing Canadian band. Hopefully, the surviving original members (Travis Good, Sean Dean, and Mark Belitsky) will stay the course and continue to produce albums of this quality. – "More Alone" video: https://www.youtube.com/watch?v=67YE1zH8s4I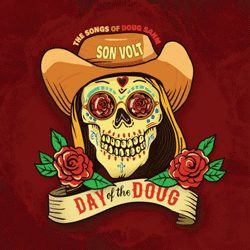 Son Volt – "Day of The Doug": Son Volt is one of my favorite alt-country bands, and I love this rollicking tribute to the late Texas singer/songwriter Doug Sahm, who deftly blended rock and roll with Tejano soul during his long career. My only complaint is that Jay Ferrer didn't include Sahm's two most famous songs, "She's About A Mover" and "Mendocino," in this excellent collection. If you are so inclined, you can easily add live versions by Doug Sahm of these two songs, along with his killer take on "96 Tears," by downloading them from the Texas Tornados' "Live from Austin, Tx" album. – "Sometimes You've Got To Stop Chasing Rainbows" video: https://www.youtube.com/watch?v=XE8OAKEL_MA
The Baseball Project – "Grand Salami Time": This is my leftfield pick of the year. I've been a lifelong baseball fan but I never imagined that there would be an entertaining pop music project on the national past time, let alone one that actually rocks. The album is filled with catchy, baseball savvy tunes that draw on both its terminology and its history. In addition, The Baseball Project lineup features some heavy hitters like Peter Buck and Mike Mills from R.E.M., Steve Wynn from the Dream Syndicate, Scott McCaughey from the Young Fresh Fellows, and it's produced by Mitch Easter. – "Disco Demolition" video: https://www.youtube.com/watch?v=TTtpwhavLUg

Best Michigan Albums

Alice Cooper – "Road": Alice's new album harkens back to the sound of the original Alice Cooper band's early 70s classics like "Love It To Death," "Killer," and "School's Out." Maybe recording the "Detroit Stories" album in 2021 ignited something because "Road" continues his return to form, and it rocks hard from start to finish. – "White Line Frankenstine"
video: https://www.youtube.com/watch?v=jphkAeGSA78

Greta Van Fleet – "Starcatcher": Produced by Dave Cobb (Jason Isbell), "Starcatcher" is the Frankenmuth band's most immediate sounding album yet. Yes, there are Led Zeppelin touches on most of the songs, but it rocks and, let's face it, no one captures the essence of that famous British band better than Greta Van Fleet. – "The Falling Sky" video: https://www.youtube.com/watch?v=Ee-rMRJCDkk

Protomartyr – "Formal Growth In The Desert": The sixth album from Detroit's finest post-punk band is also one of its most accessible. Filled with powerhouse songs that embrace a variety of genres, it even includes a song, "For Tomorrow," that sounds like it could be a Top 40 single and another, "3800 Tigers," that is something of a tribute to the Detroit Tigers. – "Elimination Dances" video: https://www.youtube.com/watch?v=6Uf98p7Dsdk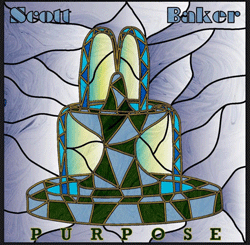 Scott Baker – "Purpose": Baker, who is a major player in the mid-Michigan music scene, has produced his best album yet. Drawing on his rock and roll roots, "Purpose" is a concept album that sends a positive message while drawing on the progressive sounds of the classic rockers of the 70s. – "Purpose" video: https://www.youtube.com/watch?v=gBZFlg8jsgA
Smokey Robinson – "Gasms": Motown's greatest songwriter has put together his first collection of new songs since 2009. As the title suggests, it's smooth and sexy collection of tunes highlights Smokey's soulful vocals, and it's an ideal soundtrack for an intimate evening with that special person in your life. – "Beside You" video: https://www.youtube.com/watch?v=RSHiCwYj4UY
Also Recommended:
Alison Goldfrapp – "The Love Intervention": I do enjoy good, well produced electronic dance music; and Goldfrapp's debut solo album is a sleek and melodic tribute to dance floor culture.
Everything But The Girl – "Fuse": The first album in over 20 years by the electronic duo that features the great vocals of Tracey Thorn.
Guided By Voices – "Nowhere To Go But Up": My favorite of the band's three albums released this year features 11 strong songs and increased production power.
Inhaler – "Cuts & Bruises": This young Irish band features lead vocals from Elijah Hewson, Bono's son. There is a definite U2 connection, albeit with a pronounced pop sheen.
Reds, Pinks and Purples – "The Town That Cursed Your Name": San Francisco songwriter Glenn Donaldson's latest batch of tuneful songs is a concept album that deals with bands falling apart.
Rodney Crowell – "The Chicago Sessions": Produced by Jeff Tweedy in his Chicago studio, Crowell's best album in years features great songs and a nice laid-back groove throughout.
Best CDs of 2023 by Larry Van Cleve
Rather far into this year I found slim pickings in the new releases. Getting worried, I had to dig a bit deeper. As the year went on more and more interesting stuff began appearing. It all culminated in the latest Stones album near the end of the year. Lot of good music out there actually. Fortunately, with the streaming services (Spotify, Apple +, YouTube, et al), it's easy to hear anything that's been released. Dig in. I've organized things a bit differently this year. First is the Best CDs section (1-15), then a Covers album section followed by Box Sets before closing out. Due to the amount (about 25 releases in all!) I've tried to pare down the text as much as possible. Enjoy.
1.) "Hackney Diamonds" – The Rolling Stones. Not much to say here. This ranks along with many of the better Stone's albums. This is what we're all about. When you anticipate each track while listening, well, you've got something special. "Bite My Head Off" explodes for me although I could say something positive about each track. Essential. - "Bite My Head Off" video: https://www.youtube.com/watch?v=Mrjv_i_lVwo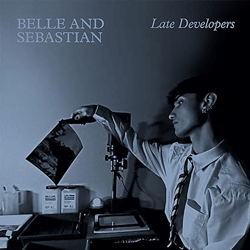 2.) "Late Developers" – Belle & Sebastian. A new album by Belle & Sebastian less than a year after their last one (also on the Best CDs list). Unheard of. But it's all here. Great tunes, melodies, hooks, guitars, vocals. They know how to put it all together. - "I Don't Know Waht You See In Me" video: https://www.youtube.com/watch?v=dgao0WD5g48
3.) "High Flying" – The Ducks. The Ducks are a short-lived band from 1977 featuring Neil Young and Bob Mosley (Moby Grape). Others not as well-known make up this bar band. For three months they played bars, two sets a night. Once word got out the experiment stopped. Alas, not much exists from that time but what's there is excellent. A good handful of Neil Young tunes but everyone gets their turn. A good, historic listen. - "I Am A Dreamer" video: https://www.youtube.com/watch?v=zUN9ipGRYJg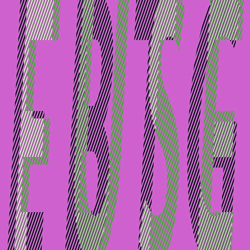 4.) "Fuse" – Everything But The Girl. Twenty-three years since their last album, Tracey Thorn and Ben Watt make it seem as if no time has passed. The sound is 2023 and there's no sense of going back. Expressive words, songs, and instrumentation. Not a bad track on the album. They're back as if they never left. Amazing. - "No One Knows We're Dancing" video: https://www.youtube.com/watch?v=4YU4c1VRCGI
5.) "The Chicago Sessions" – Rodney Crowell. Crowell meets up with Wilco's Jeff Tweedy and accepts an invitation to go to Tweedy's studio and let Tweedy produce an album of new Crowell tunes. The result is a great sounding collection of new Crowell songs that bounce along nicely, thank you. Yes, it's country but it does rock out along the way. Recommended. - "Everything At Once" video: https://www.youtube.com/watch?v=Ob2eVuthaEc
6.) "Such Ferocious Beauty" – Cowboy Junkies. An album reflecting on the death of the Timmon's mother (Margo and her two brothers are original members). Very moving with a sound that goes beyond what you'd expect from this band. Noisy, feedbacked guitars with the songs evoking a minor key aura all the way through. An experience. - "What I Lost" video: https://www.youtube.com/watch?v=XIUtqrBwNds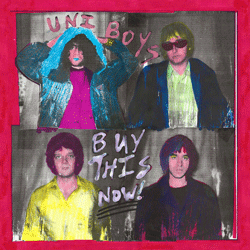 7.) "Buy This Now!" – Uni Boys. Buy this now indeed. Power pop band on overload. Hooks aplenty. This is good listening from this quartet. Guitars, drums, and keyboards. What else do you need? Oh yeah, good vocals and harmonies. - "Let's Watch A Movie" video: https://www.youtube.com/watch?v=Nh_1ENmnBzk
8.) "Pretty Vicious" – The Struts. Glam influenced British rock band, they've been receiving a bit of notice lately. The lead singer reminds one visually of Freddie Mercury, but I think he has his own sound. Tunes do harken back to classic rock in a good way. Not everyone will like them but they're worth giving a try. Rock on. - "Too Good At Raising Hell" video: https://www.youtube.com/watch?v=PpAJvj0BXEI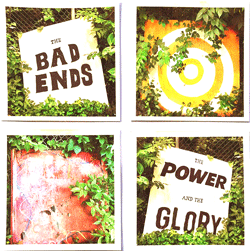 9.) "The Power and the Glory" – The Bad Ends. The main attraction here is Bill Berry, the drummer and songwriter for R.E.M. He put this band together with local Athens, GA rocker Mike Mantione of Five Eight (who never made a national splash, local heroes though). The result is as gladly expected. Rock tunes following the best of R.E.M and the Athens sound. If you're a R.E.M fan…don't pass this by. - "All Your Friends Are Dying" video: https://www.youtube.com/watch?v=VDU-tmoRqvQ
10) "Orpheus Descending" – John Mellencamp. Lisa Germano is back in the Mellencamp band on violin and her presence has an effect. Harkening back to older days, the song writing is strong. Oh yeah, the raspy vocals and the emphasis on the downtrodden is still there but it's not sounded better in a while. One of the masters. - "Hey God" video: https://www.youtube.com/watch?v=wzz48XjPb3s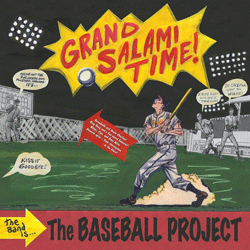 11) "Grand Salami Time" – The Baseball Project. Ok, Peter Buck and Mike Mills of R.E.M and Steve Wynn of Dream Syndicate and others get together and say, "why not do an album of baseball songs?" This is the fourth volume of this project. Great rocking tunes. Not much else need be said other than to seek out the other volumes. - "Grand Salami Time" video: https://www.youtube.com/watch?v=5-WuISsc4dI
12.) "City of Gold" - Molly Tuttle & the Golden Highway. Lively collection of tunes with outstandingly played and recorded guitars. Molly sounds like a young Dolly Parton and that's a good thing. Country, folk and it does rock well, folks. - "El Dorado" video: https://www.youtube.com/watch?v=bFRCY7RKJrw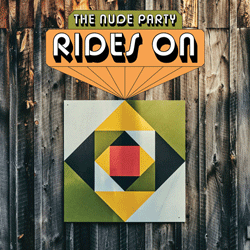 13.) "Rides On" - The Nude Party. The third album from the Southern band is their first self-produced session. Invoking a mixture of the Rolling Stones and the Velvet Underground (great combo!) they venture into to other areas with much success. Watch these guys…good listen. - "Ride On" video: https://www.youtube.com/watch?v=K-cM0SX0ghw
14.) "Brain Worms" - RVG. Harkening back to the days of Echo & the Bunnymen in England, this is the third album of this Australian group. They've started mixing things up and coming into their own. If you liked that 80's English melancholic sound with strong drums, guitars, and pensive vocals…this is for you. - "Midnight Sun" video: https://www.youtube.com/watch?v=tSPu6oHakR0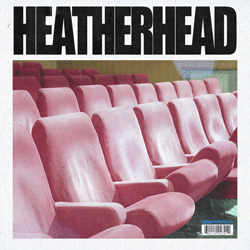 15.) "Heatherhead" - Generationals. Recording since 2009, this is the indie pop duo's ninth release. They epitomize all the elements of indie pop: production, synths, layers of guitar, harmonies, and hooks. If you are partial to that sound check out this New Orleans group. - "Dirt Diamond" video: https://www.youtube.com/watch?v=ST4tNzjkm8c
Covers albums.
Strange thing this year. Multiple cover albums by established artists seemed to be appearing regularly. This is the best that I heard:
1 – "Some Kinda Love" – The Feelies. Classic Velvet Underground catalog explored by the Feelies at Jersey City, NJ in 2018. "Sunday Morning", "Sweet Jane", "I'm Waiting for the Man", "White Light/White Heat", "Rock & Roll", and more. What are you waiting for?
2 – "Cat Power Sings Dylan: The 1966 Royal Albert Hall Concert" – Cat Power. Actually the 1966 Manchester Free Trade Hall concert…but that's a matter for history buffs. It's all here both acoustic and electric along with reference to "Judas" being shouted out because of the electric band backing.
3 – "Day of the Doug" – Sun Volt. Doug Sahm tribute from a true fan. He dig's deep here…no "She's About a Mover" or "Mendocino". Jay Farrar wants to expose Sahm's legacy without the expected hits. That's fine, this is good music, but alas, many may be disappointed.
4 – "Moving On Skiffle"/ "Accentuate the Positive" – Van Morrison. Two double albums covering the early sixties in England. Skiffle music was a prelude to the rock that was to come. It was affordable and easy to make for those with musical aspirations (the Beatles for instance). The second album looks at early rock n roll, pop and country…also huge influences on coming young bands. Delightful listening…no edge here.
Box Set Collections.
Owning box sets is important to serious collectors. Not only do you get all the music, usually there's also an extensive book covering the music that is invaluable. Recent Beatle releases show this in spades. Alas, they were very expensive. Fortunately, most of the Super Deluxe Editions are available on streaming apps…no books (or booklets) though. The sets below are all fully available sans information.
"Who's Next / Lighthouse" – The Who. (Super Deluxe version). 10 cds featuring 2 concerts from 1971 at Young Vic in London. I remember seeing the Who in 1970 and Townsend talked a lot about the next "opera" he was working on. It was called something different at that time but it eventually became "Lighthouse" which eventually became "Who's Next". Whew. Quite the story. It's all here…just about everything.
"In Utero 30th Anniversary" - Nirvana. 5 cds featuring 2 complete concerts (and 6 additional live tracks). As with most Nirvana box sets…it's all here and then some. Covering 1993-1994. For real fans.
"Fragments" / "The Complete Budokan 1978" – Bob Dylan. Fragments cover 1996-1997. This is the Bootleg series Vol. 17. If you're familiar with the other Bootleg sets this is similar largely covering the "Time Out of Mind" sessions. Budokan was released a while ago in an abbreviated form. This 4 cd set has the complete 2 concerts. Very well recorded with a very large and expansive band that played together quite well. I don't generally care for Dylan with horns, but this is the exception.
Well, that's it for this year. I'd just like to mention that for any fans of Guided by Voices…Robert Pollard released 3 new studio albums this year. They're all good but I really can't keep up. Also, for any metal fans: I recommend Extreme's album "SIX" and Metallica's "72 Seasons" (a return to form). For unabashed Deadheads I recommend any 2023 Dead and Company show, David McMurray's second jazz tribute to the dead "Grateful Deadication 2" and Oteil Burbridge's (Dead and Company, Allman Brothers) "Lovely View of Heaven" tribute to Jerry Garcia.