Legendary Michigan Songs
98.) Mainstreet - Bob Seger
Artist Name:

Bob Seger & The Silver Bullet Band

Year Inducted:

2015
Details

Category: Legendary Songs
"Mainstreet" (B.Seger) – Bob Seger; Capitol label, # 24 Billboard Hot 100 – 1977. Inducted in 2015.
"Mainstreet" was the second 45 released from Seger's hit album, "Night Moves". It marked the first time that Seger released a ballad as the a-side of one of his singles; and like the album's title track, which was his first Top Ten hit, "Mainstreet" was based on places and events in his early life.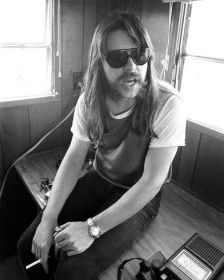 Seger has stated that the street he was singing about was Ann Street, just off Main Street in Ann Arbor, Michigan, where he grew up. There was a pool hall on Ann where they had girls dancing in the window and R&B bands playing on the weekends.
In a 1994 interview in the Detroit Free Press, Seger spoke about the song "Mainstreet" with writer Gary Graff: "Again, that's going back to the "Night Moves" situation where I was writing about my high school years in Ann Arbor and what it was like – the discovery, the total naivete and fresh-faced openness that I went through. It was sort of an entire awakening of my life; before that, I was kind of a quiet, lonesome kid."
YouTube Video:

https://www.youtube.com/watch?v=fA764ch0rBk