Legendary Michigan Songs
125.) Could It Be I'm Falling In Love - The Spinners
Artist Name:

Spinners

Year Inducted:

2018
Details

Category: Legendary Songs
"Could It Be I'm Falling In Love" (Mystro & Lyric) – Spinners; Atlantic label, # 4 Billboard Hot 100, # 1 Billboard R&B – 1973. Inducted in 2018.
The Spinners first formed as the Domingoes in 1954 in Ferndale, Michigan. They were renamed the Spinners in 1961 after signing with Harvey Fuqua's Tri-Phi Records. They started recording for Motown after Tri-Phi was purchased by Berry Gordy and had a # 14 hit with "It's A Shame" in 1970 on the V.I.P. label.
It wasn't until the Spinners left Motown, and signed with Atlantic Records in 1972, that the group hit its stride. "Could It Be I'm Falling In Love" was the Spinners' hit follow-up to "I'll Be Around", their debut smash hit on Atlantic.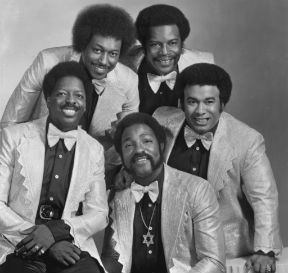 "Could It Be I'm Falling In Love" was co-written by Melvin and Merwin Steals, two songwriting brothers working for Atlantic, who were sometimes known as 'Mysto & Lyric'. The song was produced by Thom Bell and recorded at Philadelphia's Sigma Sound Studios, and it featured the backing of the studio's house band MFSB.
With Bobby Smith singing lead on most of the song and Phillipe Wynne handling the song's vocals on the outro, "Could It Be I'm Falling In Love" didn't quite match the success of its predecessor. It was a big hit, however, spending one week at # 1 on Billboard's R&B chart and fifteen weeks on the Hot 100, peaking at # 4 in early 1973.
YouTube Video:

https://www.youtube.com/watch?v=P3QlVnnfc-Q