Legendary Michigan Songs
129.) The Happy Organ - Dave "Baby" Cortez
Artist Name:

Dave 'Baby' Cortez

Year Inducted:

2018
Details

Category: Legendary Songs
"The Happy Organ" (D. Cortez, K. Wood) – Dave 'Baby' Cortez; Clock label, # 1 Billboard Hot 100, # 5 Billboard R&B – 1959. Inducted in 2018.
Dave 'Baby' Cortez was born David Clowney in 1938 in Detroit. His father played piano, and he encouraged young son to pursue a career in music. Clowney played piano for ten years and then took up the organ.
After recording a single under the name David Clowney for Ember Records in 1956, he went on to sing and record in two well-known doo wop groups, the Pearls and the Valentines. None of these recordings charted, however, and he didn't score his first major success until he put out the instrumental hit "The Happy Organ", using the stage name Dave 'Baby' Cortez.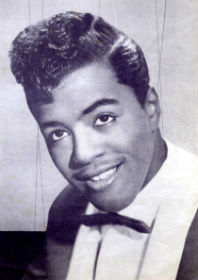 With portions bearing a strong resemblance to the traditional song "Shortnin' Bread", "The Happy Organ" originally featured lyrics and was intended to be sung accompanied by piano and organ. Cortez recorded a vocal for the song but was unhappy with the result. He spotted a Hammond B3 organ in the studio and decided to play the song's melody on it, making "The Happy Organ" one of the first rock or R&B instrumentals to utilize the organ as a lead instrument.
Released in early 1959 on the Clock label, "The Happy Organ" reached # 1 on Billboard magazine's Hot 100 chart on May 11th. It is also significant that Dave 'Baby Cortez is the only Michigan-born musician to ever have an instrumental recording that topped the Hot 100.
YouTube Video:

https://www.youtube.com/watch?v=is5WLc_am7s