Legendary Michigan Songs
51.) Hanky Panky - Tommy James and The Shondells
Artist Name:

Tommy James and The Shondells

Year Inducted:

2011
Details

Category: Legendary Songs
"Hanky Panky" (J. Barry, E. Greenwich) – Tommy James and The Shondells; Roulette label, # 1 Billboard Hot 100, # 39 Billboard R&B - 1966. I nducted in 2011.
"Hanky Panky" was written and first recorded by Jeff Barry and Ellie Greenwich as the B-side of a single for their group The Raindrops in 1963.
Tommy James' cover version was first released on the tiny Snap label in Niles, Michigan, in the fall of 1964. Although it was a regional hit, "Hanky Panky" didn't become a national smash until 1966 when it was discovered in a used record bin by a Pittsburgh dance promoter. It became the # 1 song in the city after he pressed up a batch of bootleg copies of song on the local Red Fox label.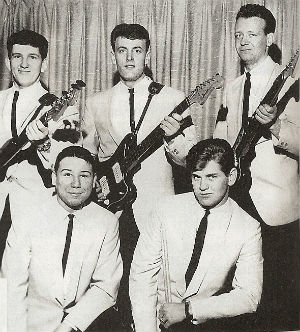 The Shondells had broken up by this time, and Tommy was considering giving up music and getting a "real job" when he got word that his recording of "Hanky Panky" had become a surprise hit. After failing to reunite the original Shondells, Tommy made several appearances in the Pittsburgh area with a make-shift band, and then traveled to New York where he signed with Morris Levy's Roulette Records.
James recruited a Pittsburgh band called The Raconteurs to be the "new" Shondells and took to the road to promote "Hanky Panky". The song reached # 1 in the summer of 1966, the first 'garage rock' single to do so. It also kicked off a string of 19 charting hits enjoyed by Tommy James and The Shondells from 1966 to 1970.
YouTube Video:

https://www.youtube.com/watch?v=uCeCHe5sH2w