Legendary Michigan Songs
66.) Turn The Page - Bob Seger & The Silver Bullet Band
Artist Name:

Bob Seger and Bob Seger & The Silver Bullet Band

Year Inducted:

2012
Details

Category: Legendary Songs
"Turn The Page" (B. Seger) – Bob Seger and Bob Seger & The Silver Bullet Band, From "Back In '72" LP, Palladium label - 1973; and "Live Bullet" 2 LP; Capitol label - 1976. Inducted in 2012.
Despite never being released as a single, "Turn The Page" has emerged as one of Bob Seger's most popular songs over the years. Many fans may be unfamiliar with the original studio version released on the "Back In '72" album since it has never been released on CD. Although it does not contain the Alto Reed sax solo that was such as distinctive part of the "Live Bullet" version, it is still a great vocal performance with the keyboard leading the song and the sax only coming in at the very end.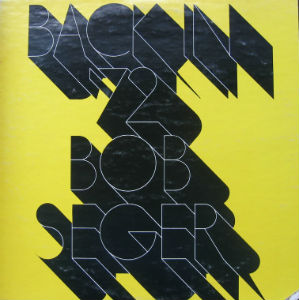 The song's lyrics describe life on the road for a regional rock and roll band trying to hit the big time, and were partly based on an incident that occurred when Seger was touring with Teegarden and Van Winkle. In a 1975 radio interview Seger stated; "You have a lot of dark days on the road...you have a lot of good days too, but basically we're in a dog-eat-dog business, and you can get pretty dark sometimes, and if you're able to translate that, which I think "Turn The Page" does more effectively than anything else I've done before."
As Scott Sparling rightly observes on his Seger File site, "The lyrics are only part of the song's success. The live performance, the plaintive sax, the vocals and the simplicity of the song all come together to create its power. And as the first Seger ballad to achieve mass popularity, it's also an important, maybe even pivotal song in his career."
YouTube Video:

https://www.youtube.com/watch?v=GONmFCkCGCc