MRRL Hall of Fame
EDWIN STARR
Details

Category: Inductees
Created: Monday, 01 May 2017 06:07
Written by Gary Johnson
Great as the talent was at Motown, nobody could out-sing Edwin Starr. His rough, powerful voice was first heard on the James Bond-inspired "Agent Double-O-Soul", released on Detroit's Ric-Tic label in 1965. Starr also sang lead for the Holidays, who recorded for Golden World, Ric Tic's sister label.
After Motown purchased Ric-Tic/Golden World, Starr would eventually join the stable of great artists who were producing 'the sound of young America'. At Hitsville U.S.A., his extraordinary recording of "War" touched a generation. Although the song did not specifically refer to Vietnam, it became an anthem of the anti-war movement, and it has been used for comment on conflicts around the world ever since.
Starr was born Charles Edwin Hatcher on January 21, 1942, in Nashville. His father was a serviceman, so the family moved around quite a bit before finally settling in Cleveland, Ohio. Inspired by his musical hero Jackie Wilson, Starr began singing in a teenaged doo wop group called the Futuretones. The group lasted from 1955 to 1960, and they performed mostly at school dances and other social functions.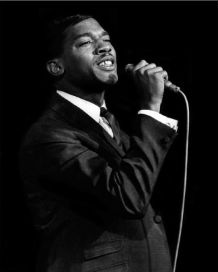 Edwin StarrStarr told interviewer Spencer Leigh that the Futuretones won an orthopedic mattress on a local television talent show. "Luckily, the father of one of the guys had a bad back", Starr told him. "So he bought it off us and we split the money. The real prize was an appearance for the group at a nightclub. Billie Holiday was starring, and I was completely in awe of her because I was meeting the greatest singer ever."
Following a two-year hitch in the army, which included being stationed in Germany, Starr joined Bill Doggett's combo as a singer. Doggett was a pianist/organist who had charted nine R&B instrumental singles in the 1950's, including his biggest hit, "Honky Tonk (Pts. 1 & 2)". It was Doggett's manager, Don Briggs, who invited him to join the combo and also suggested Starr's stage name. After hearing Edwin's voice, Briggs told him that he would be a star some day and said that he should use the name 'Starr' with the extra 'r'.
Starr traveled with Doggett's organization for two-and-a-half years and gained valuable road experience. "If you'd done something wrong," Starr recalled, "Bill would play a little riff on his organ, which meant you would be fined five dollars. One night he introduced me as Edwin Starr and played a riff, so I knew my new name would cost me five dollars."
While playing in New York City, Starr had a cinematic epiphany. "We had like three or four days off in New York," he told writer Bill Dahl. "I went to the movie while I was there, and the movie happened to be Goldfinger, you know, the James Bond movie. And that whole ideology behind the James Bond films, happened to be the flavor of the month. I watched the movie like three times, and then went back to my hotel room, and I was sitting there contemplating on the idea of what the movie was all about, and trying to figure out how to incorporate that into a song. And I came up with 'Agent Double-O-Soul'."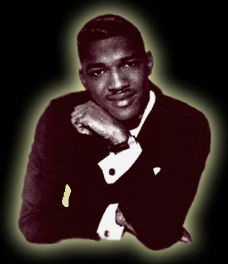 Starr went to Doggett and told him that he wanted to record his new song, but Doggett didn't think he was ready for a solo career and advised him to wait a year. "I said to him, I can't wait a year", Starr recalled to Dahl. "This is a current topic now, and if I do wait, by the time I get a chance to actually go in a record it, it'll be old hat."
Convinced that his secret agent song was a surefire hit, Starr quit Doggett's group, and the opportunity to record it swiftly presented itself. Detroit deejay LeBaron Taylor introduced him to Ed Wingate, owner of the Ric-Tic label, and he signed Starr to a recording contract.
"Agent Double-O-Soul" was produced by Richard Parker and arranged by both Starr and Sonny Sanders. Released in the summer of 1965, as the anticipation for the new James Bond movie, Thunderball, was starting to build; Starr's hard-hitting debut single went all the way to # 8 on the Billboard R&B chart and reached # 21 on the Hot 100. Watch Edwin Starr perform "Agent Double-O-Soul" on Hollywood A-Go-Go:https://www.youtube.com/watch?v=k43ihOefU2Y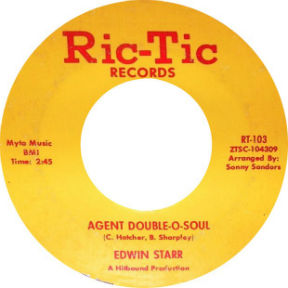 The session for "Agent Double-O-Soul" was the first for future Funk Brother bassist Bob Babbitt. The fact that he was a classically trained musician came in handy when he was asked to read the introduction, which had been written out note for note by arranger Sonny Sanders. "If I hadn't been able to read that, I don't think they would have called me back", Babbitt told author David A. Carson for his book Grit, Noise, And Revolution. "All of a sudden they were calling me about everything over there." Babbitt's distinctive bass line was a major factor in the single's success.
Starr also wrote his follow-up single, "Back Street", released in December of 1965. Although it was another great dance record, "Back Street" celebrated partying on the other side of the tracks. "That was pretty much a musical anthology of my life, the way I lived and how I lived and everything", Starr told writer Bill Dahl. "And that I always tried to stay true to the music. Although you live in one environment, you favor another." "Back Street" was not as successful as "Agent Double-O-Soul", however, as it peaked at # 33 on the R&B chart and only reached # 95 on the Hot 100.
Ed Wingate used Motown's Funk Brothers on Starr's recordings as well as other artists on his Ric-Tic and Golden World labels. Berry Gordy had the musicians under contract, and he would fine any of the Funk Brothers that he caught moonlighting. That didn't stop the practice from continuing, however, and both bassist James Jamerson and guitarist Dennis Coffey played on Starr's next record, "Stop Her On Sight (S.O.S.)".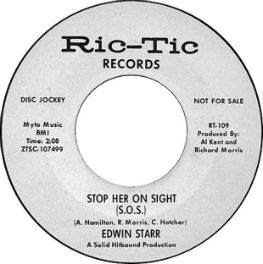 Starr told Bill Dahl the story behind "Stop Her On Sight (S.O.S.)": "When I wrote the song, the initial thought was "S.O.S. – Sending Out Soul". I got with a guy named Richard Morris and we changed it to "Stop Her On Sight" to make it like a girl/guy song. But the whole idea of the song came from the television program 20,000 Leagues Under the Sea. I was laying watching that, and they did the Morse code thing on the TV show. And that's where I got the intro for the record." The finished product is regarded by many as being one of the greatest productions to come out of Detroit. Although "Stop Her On Sight (S.O.S.)" was a Top Ten R&B hit, it failed to make the Top 40 on Billboard's Hot 100, peaking at # 48 in early 1966. Listen to "Stop Her On Sight (S.O.S.)": https://www.youtube.com/watch?v=5ZoxmwiDswM
Starr's next hit came as the lead singer of the Holidays, a group reportedly composed of Edwin, J. J. Barnes, and Steve Mancha. Released on the Golden World label, "I'll Love You Forever" was a # 8 R&B hit in the spring of 1966, and it also reached # 63 on the Hot 100. Starr told Bill Dahl that, "There was no such group as the Holidays." He went on to say: "What happened was that Don Davis asked me to do a demo recording. And he, unbeknownst to me, put the record out using my voice on the lead, and calling it the Holidays. But the record got so big that they had to create a group to perform. I don't know who was in the background. What you hear on the record is the demo that I did that night."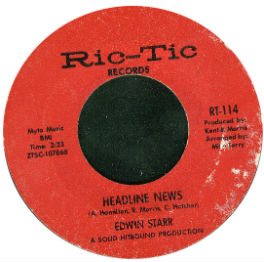 Starr's 4th solo record, "Headline News", was released a month later. Arranged by Mike Terry, who played the baritone sax on the recording, the single had hit written all over it; but it stalled at # 84 on the Hot 100 in the spring of 1966.Listen to "Headline News": https://www.youtube.com/watch?v=n0mtBGUJWxk
Released on the Impact label the same month as "Headline News", a white vocal group called the Shades of Blue released Starr's mellow composition of "Oh How Happy". "I wrote the song as a dare", Starr told Bill Dahl. "I took the Shades of Blue to the record company, and I was told that they didn't record white groups. Which kind of like was a fallacy to me, because the Reflections were a white group who recorded for Golden World. So anyway, I took the group to Harry Balk, who was a friend of mine and had Impact Records." The "Oh How Happy" single became Impact's biggest hit when it peaked at # 12 on the Hot 100 and # 16 R&B in 1966.
Neither of Starr's next two Ric-Tic singles, "Girls Are Getting Prettier" and "You're My Mellow" charted, but he was taken completely by surprise to learn that Berry Gordy had acquired Ed Wingate's operation and several of his main acts. "I didn't know it at all," he told Dahl. "It was a done deal by the time I got back to the United States. I was in England performing at that time, and I went back to go to the Apollo Theatre to co-star with the Temptations. One of the Temptations told me that I was a Motown artist. It was a shock to the system, to say the least."
Edwin Starr's first single on Motown's Gordy label, "I Want My Baby Back", was co-written by Norman Whitfield, Eddie Kendricks and Temptations' guitarist Cornelius Grant. It did not click with record buyers, however, and only reached # 120 on the Billboard Pop chart. His second release, "I Am The Man For You Baby" did better, getting to # 45 on the R&B chart and # 112 on Billboard Pop in the spring of 1968.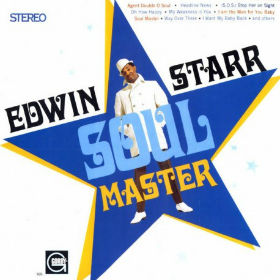 Motown released Starr's first album, "Soul Master" in the fall. It contained three of his hits on Ric-Tic ("Agent Double-O-Soul", "Stop Her On Sight (S.O.S.)", and "Headline News"), along with his first two Gordy singles and Starr's version of "Oh How Happy". The album also included a cover of the Miracles' "Way Over There" that was released as a single at the end of 1968, but it only reached # 119 on the Billboard chart.
Starr's first big hit at Motown came with "25 Miles", which reached # 6 on both the Hot 100 and the R&B chart in early 1969. Starr had written the song five years earlier as a closing number for his regular appearances at a club called Mickey's Hideaway in Lansing, Michigan, that catered to college students. After Starr performed the song on a Detroit television show called 20 Grand Live, there was an avalanche of phone calls requesting the record.
Motown executive Barney Ailes brought Starr into the studio to record the track with producers Johnny Bristol and Harvey Fuqua. Bristol and Fuqua added the line, Come on feet, feet don't fail me now, and also provided the distinctive foot stomping on the song along with a couple of the Spinners. Watch a performance of "25 Miles" https://www.youtube.com/watch?v=ndw9u0_nBSk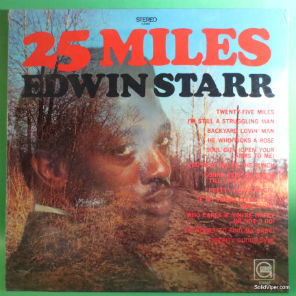 Motown released Starr's 2nd album in the spring. Titled "25 Miles", it contained his recent hit, covers of Mary Wells' "You Beat Me To The Punch" and the Miracles' "Mighty Good Lovin'", along with a batch of new songs including "I'm Still A Struggling Man", which was released as a single in June of 1969. It was only a minor hit, however, reaching # 80 on the Hot 100 and # 27 R&B.
Motown then teamed Starr with Sondra "Blinky" Williams to form a new duo in the summer of 1969. They covered "Oh How Happy", which hit # 92 on the Hot 100, and they made an album titled "Just We Two". The experimental pairing was discontinued as Starr's status was on the rise at Hitsville; as his next single, "Time", written with Richard "Popcorn" Wylie, was a # 39 R&B hit and also reached # 117 on the Billboard Pop chart.
The hit that Edwin Starr will always be remembered for came as something of an accident. "War" was written by Norman Whitfield and Barrett Strong and had already been recorded by the Temptations for their "Psychedelic Shack" album. Motown received hundreds of letters asking that the song be released as a single, but the Temptations had already scheduled "Ball Of Confusion" as their next record. Instead, Norman Whitfield asked Starr if he would be interested in cutting a more beefed-up version of "War".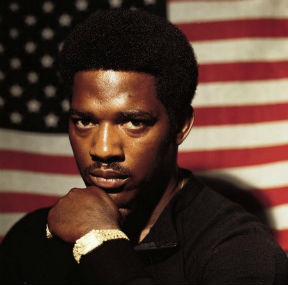 Starr's extraordinary opening – War, uh, yeah, what is it good for? Absolutely nothing! – made the rock-tinged song a rallying cry for the anti-war movement, and "War" went to # 1 on the Hot 100, where it stayed for three weeks in the summer of 1970. Barrett Strong said this of this of the song to Bill Dahl: "Someone needed to speak out, and that's the way we spoke out. We spoke out in music and song." Watch a Motown Time Capsule video of "War":https://www.youtube.com/watch?v=_d8C4AIFgUg
Motown released a new Edwin Starr album called "War & Peace" in the wake of his big hit. Whitfield and Strong then wrote another powerful anthem called "Stop The War Now" for Starr's next single, released in December of 1970. It was a sizeable hit, reaching # 26 on the Hot 100 and # 5 R&B in early 1971, despite the singer's misgivings. "I always felt that the statement War-what is it good for? was strong enough," he told Dahl. "There was no need to say Stop the war, because it was inevitable that it was going to be stopped." Watch a video for "Stop The War Now": https://www.youtube.com/watch?v=KYtSa_vwlBY
Whitfield and Strong also wrote Starr's next single, "Funky Music Sho Nuff Turns Me On". Released in the spring of 1971, the single was a # 6 R&B hit and reached # 64 on the Hot 100. It would prove to be Starr's last chart appearance for nearly two years.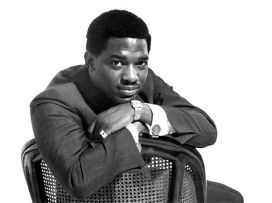 Edwin Starr
Motown was in the process of leaving Detroit and moving its operation to Los Angeles by 1972; and like the Motor City itself, Starr's fortunes declined with the departure. None of his singles in 1972 charted, and he didn't see another hit until "There You Go", his self-produced single from the summer of 1973, reached # 12 R&B and # 80 on the Hot 100.
In 1974, Starr handled the soundtrack to the black exploitation film Hell Up in Harlem, a sequel to the James Brown-scored Black Caesar. The lack of promotion for the soundtrack signaled that Starr's days with Motown were numbered. His last R&B hit for the label had been "You've Got My Soul On Fire", which reached # 40 in the fall of 1973.
Starr signed with the small Granite label in 1975, and he had some success on the R&B charts with "Pain", "Stay With Me" and "Abyssinia Jones". He then signed with the 20th Century Fox label in 1977 and had a minor R&B hit with "I Just Wanna Do My Thing". Starr followed it up in 1979 with two Top 40 R&B hits, "Contact" and "H.A.P.P.Y. Radio", both of which also charted on the Hot 100 at # 65 and # 79 respectively.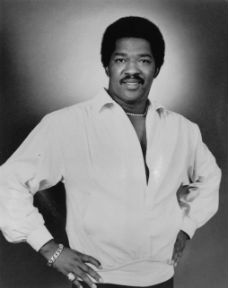 Starr in England
During the 1980's, Starr moved to England where he was a hero on the Northern Soul circuit. He recorded a Marvin Gaye tribute album there for the Streetwise label. He also released a handful of singles for the Hippodrome label and had a #56 hit on the British charts in 1985 with "It's Not Fair".
Starr then moved over to Ian Levine's Motown revival label, Motorcity Records, from 1989 to 1991. He released six singles and the album "Where is the Sound", as well as co-writing several songs for other artists on the label. Starr resurfaced briefly in 2000 to team up with the U.K. band Utah Saints to record a new version of "Funky Music Sho Nuff Turns Me On". He appeared again in 2002 to record "Snowflake Boogie" with British musician Jools Holland for Holland's "More Friends" album, and another track with Utah Saints, a so-far-unreleased version of his # 1 hit "War" – his last-ever recording.
On April 2, 2003, Edwin Starr suffered a heart attack and died at the age of 61 in his home in Bramcote near Nottingham. He is buried in Wilford Hill Cemetery in Nottingham, England. His headstone reads Agent 00 Soul.
Edwin Starr's biggest hit, "War", was voted a Legendary Michigan Song in in 2009. Starr was selected as a Historical Inductee to the Michigan Rock and Roll Legends Internet Hall of Fame in 2017.
MRRL Hall of Fame: https://www.michiganrockandrolllegends.com/mrrl-hall-of-fame
Watch Edwin Starr perform "War" https://www.youtube.com/watch?v=01-2pNCZiNk
Main Sources:
Edwin Starr: Motown The Golden Years by Bill Dahl
Edwin Starr Obituary by Spencer Leigh for The Independent
All Music Guide: Edwin Starr Biography by Steve Huey
Edwin Starr: Wikipedia