MRRL Hall of Fame
MARY WELLS
Details

Category: Inductees
Created: Friday, 30 September 2011 07:16
Written by Gary Johnson
Mary Wells was the first successful female artist at Motown but her early life wasn't easy. Mary was born in Detroit in 1943 to poor but hard working parents. As a small child, she was stricken with spinal meningitis which left her temporarily paralyzed, with loss of hearing and partial blindness in one eye. After Mary recovered, she had to learn to walk again. Understandably, Mary's mother, Geneva, was very protective of her daughter but she also encouraged her to pursue her dream of becoming a singer.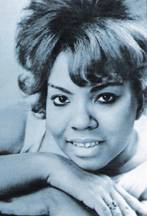 Mary Wells
Mary began singing in talent contests at the age of ten, and when rock and roll became the rage, she became a big fan of Detroit's own Jackie Wilson. She was a typical teenager with her loafers, white bobby sox, her pleated skirt and her pink sweater.
With her whispering speaking voice Mary communicated not only her shyness but also an unusual sensitivity. But underneath, she was also very determined. Because she had bought some of Jackie's records, she knew that Wilson's early hits had been written by fellow Detroiter, Berry Gordy Jr. Gordy had recently started his own record company in the Motor City and was already having success with one of his artists, The Miracles, on his Tamla label.
Gordy, in these early days, would often attend the teen dances and talent shows held in places like the St. Stephen AME Church in Detroit to promote his record releases and look for new talent for his company. It was at one of these sock hops that 16 year-old Mary Wells came up to Gordy and told him that she had a song she had written for Jackie Wilson.
Berry Gordy was busy scouting talent and just kept on walking, but Mary stayed right with him attempting to give him her song. Finally he told her, "I don't want to read it. I want to hear it. Just sing it." Mary sang "Bye Bye Baby" acapella on the spot. Gordy was impressed and invited her to the Motown offices.
Mary signed with Gordy's new Motown label shortly after her 17th birthday. She was only the second woman signed to the label; Mabel John was the first. As Wells would later tell an interviewer, "Until Motown, there were three big careers in Detroit for a black girl: babies, the factories, and day work".
Naturally she was excited to be on Motown and realize her dream of making records, but Mary was also a little disappointed that she was not signed to Gordy's Tamla label where Smokey Robinson was currently topping the charts with The Miracles' "Shop Around".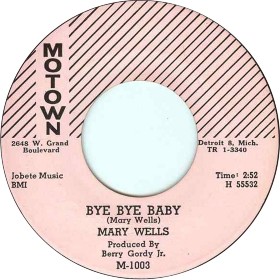 Mary soon recorded "Bye Bye Baby" at United Sound Studios in Detroit. Berry Gordy produced the session and had Mary belt out the song in the style of 50's female R&B singers like Ruth Brown, Big Mama Thornton, and LaVern Baker. "Bye Bye Baby" reached the Top Ten on the R&B charts early in 1961 and crossed over to a respectable # 45 on Billboard's pop charts.
Wells also reached the R&B Top Ten with "I Don't Want to Take A Chance" in the summer of 1961, but this time she cracked the Top 40 on the pop charts for the first time, peaking at # 35. Her next record, a cover of Marv Johnson's "Come To Me", failed to chart, however, and Berry Gordy turned over writing and production duties for Mary's next single to Smokey Robinson.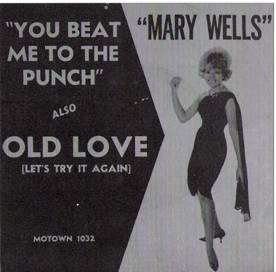 "You Beat Me To The Punch" 45
Smokey changed Mary's sound. He wrote songs for her that brought out her vulnerability as he steered her away from the harsher R&B styled vocals of her earlier records. The first recording they made together was "The One Who Really Loves You" in 1962. The song hit the Top Ten on both Billboard's pop and R&B charts with its combination of a calypso beat and Mary's gentle, yet soulful vocal.
Robinson used the same approach on the follow-up single he wrote for Mary, "You Beat Me To The Punch". Again using the calypso beat combined with Mary's coy vocal, the song became another Top Ten pop single and her first # 1 R&B hit, establishing Mary Wells as Motown's first female star.
Mary continued to be Motown's most successful artist in 1963 as she again teamed with Smokey Robinson to record her biggest hit yet, "Two Lovers". This song may be the peak achievement of their collaboration. Mary sings Smokey's clever lyrics as if she feels not an ounce of shame for loving two men at the same time. It's a somewhat shocking topic for 1963 until the end of the song when it's revealed that the two are really just one. The single peaked at # 7 on Billboard's pop charts and was Mary's second consecutive # 1 R&B hit.
Hopes were very high at Motown for her next single, "Laughing Boy". Again written and produced by Smokey, it peaked at a slightly disappointing # 15 on the pop charts and # 6 R&B. The follow-up, "Your Old Stand By", did worse as it barely made the Top 40 on the pop charts and peaked at # 8 R&B.
The A-side of Mary's next single, "You Lost The Sweetest Boy" went to Motown's hot new songwriting and production team of Holland-Dozier-Holland. The upbeat song brought Wells back to # 22 on the pop charts, and then the record's flipside started getting radio play and began moving up the charts. Smokey Robinson had written and produced the B-side, "What's Easy For Two Is So Hard For One", and when it peaked at # 29, it gave Mary her first two-sided hit single.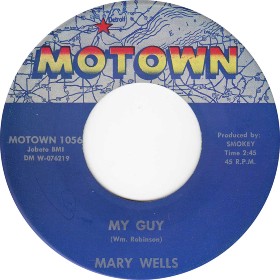 Mary's # 1 hit
The last song that Smokey and Mary would record together was her biggest hit, "My Guy". It remains Mary Wells' signature song and it symbolizes all that was great about the early Motown recordings. "My Guy" was Mary's first and only # 1 single on The Billboard Hot 100. Robinson had concocted a pop masterpiece built around Wells singing her pledge of fidelity to her man. The song was one of Motown's biggest hits up to that time, and it gained Mary an even wider audience.
The Beatles were great fans of Mary's and invited her to tour with them in Great Britain making her the first Motown artist to perform across the Atlantic. While "My Guy" was still on the charts, Motown released a duet single featuring Mary and Marvin Gaye. Both sides of the single, "Once Upon A Time" and "What's The Matter With You Baby" were Top 20 hits on the Billboard charts.
Before his death in 1984, Marvin Gaye reflected back on Mary: "She was a marvelous singing partner, and I loved the blend of our voices. But underneath her pleasantness, I was convinced that there was hidden insecurity. She was a complicated girl, and I'm not sure any of us really knew her".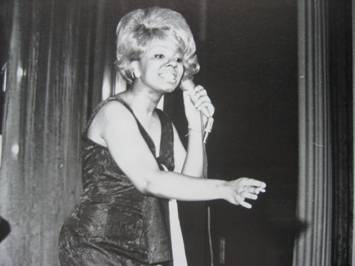 Mary Wells on stage
This became very apparent when after turning 21, and at the height of her popularity, she sued Motown arguing that the contract she signed at 17 was invalid.
Berry Gordy was shocked and embarrassed that his top female star would leave the label. The entire Motown family was taken by surprise since everyone loved Mary, and they knew that the company was grooming her for bigger and better things.
The reason Mary left Motown was because of her husband Herman Griffin. Griffin had recorded unsuccessfully for Motown in the early 1960's and after he and Mary started getting serious, he took over as her manager. Herman was the one who convinced Mary that she could get a much better deal by signing with a major label.
After the legal issues with Motown were settled, Mary signed with Twentieth Century-Fox Records for a $500,000 advance along with promises that she would be making films. Although she charted five singles for her new label, only "Use Your Head" from 1965 made it into the Top 40. She never appeared in a film.
Mary next signed with Atco Records and had a minor hit in 1966 with "Dear Lover". Atco's boss Jerry Wexler, admitted after failing to produce hits for her and releasing her from the label, that his company ultimately realized that Wells was an artist who needed Motown's unique production system and that she also needed a special writer and producer like Smokey Robinson. Mary's marriage to Herman Griffin was also on the rocks, and the man who convinced her to leave Motown, now left her.
In 1967 Wells married Cecil Womack. They would have three children before divorcing in 1977. Mary signed with Jubilee Records after leaving Atco. Her biggest single for the label was "The Doctor" in 1968.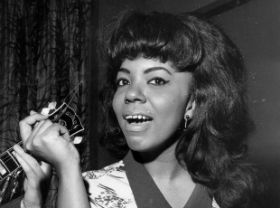 The late, great Mary Wells
After divorcing Cecil Womack, Mary began a relationship with his brother Curtis and they had one child together. Mary was relegated to performing on the "oldies" circuit by this time. She signed with Epic Records and released an album in 1981. Mary put her last single on the R&B charts for the label in 1982 with her recording of "Gigolo".
By the end of the decade, Mary had joined several ex-Motown artists and signed with Motorcity Records in Great Britain. Shortly after recording her first album for the label in 1990, she discovered that she had cancer of the larynx.
Wells had been a heavy smoker, and with no health insurance, she was soon financially strapped by her cancer treatments. Friends like Martha Reeves and Mary Wilson rallied around her and a host of others including Berry Gordy, Diana Ross, Rod Stewart, Bruce Springsteen, Bonnie Raitt, Phil Collins, and The Temptations helped pay her medical bills.
Mary was no longer able to sing and could only speak in a whisper because of the ravages of the disease. Despite her condition, Mary traveled to Washington D.C. in the early fall of 1991, where she testified before a Congressional Committee concerning funding for cancer research. Finally in 1992, at the age of 49, she lost her battle with cancer.
Mary Wells, "the First Lady of Motown" was inducted into the Michigan Rock and Roll Legends Hall of Fame in 2006. In 2009, her biggest hit, "My Guy", was inducted as one of Michigan's Legendary Songs. "The One Who Really Loves You" was inducted in 2017.
MRRL Hall of Fame: https://www.michiganrockandrolllegends.com/mrrl-hall-of-fame
Dr. J. Recommends: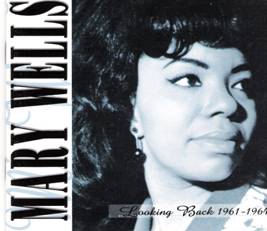 "Mary Wells: Looking Back 1961–1964". Motown Records 2CDs. This is the best collection of Mary Wells that is available. This has all her great Motown hits as well as B-sides, album cuts, and unreleased material on 43 cuts.
"Mary Wells: The Ultimate Collection" . Motown Records. This is an impressive single disc collection that has Mary's Motown hits as well some singles from the Atco and Twentieth Century labels.