MRRL Hall of Fame
AALIYAH
Details

Category: Inductees
Created: Thursday, 22 July 2021 16:06
Written by Gary Johnson
By Steve Huey allmusic.com
A star in the R&B world before she was even out of her teens, Aaliyah's promising career was tragically cut short by her death in a plane crash at age 22. Even with only three albums under her belt, she'd already earned a place as a talented trendsetter among the R&B elite. Aaliyah played a major role in popularizing the stuttering, futuristic production style that that consumed hip-hop and urban soul in the late '90s.
Her work with Timbaland, especially, was some of the most forward-looking R&B of its time, even while the competing neo-soul movement was gaining prominence. Aaliyah's death came on the heels of her third and most accomplished album, making it especially unfortunate that she was robbed of a chance to continue her creative development.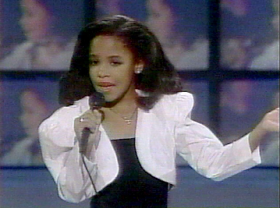 Aaliyah on Star Search 1989
Aaliyah Dana Haughton was born January 16, 1979, in Brooklyn, and named after a Swahili word meaning "most exalted one." Her uncle, Barry Hankerson, was a manager and entertainment lawyer who was married to Gladys Knight for a time. Aaliyah's mother, also a singer, enrolled her in voice lessons before she'd even started school. Still very young, Aaliyah moved with her family to Detroit, where she sang in several school plays. At age nine, she successfully auditioned for the TV show Star Search, where she performed "My Funny Valentine" (and lost).
Two years later, thanks Hankerson's connections, she spent five nights in Las Vegas performing as part of Gladys Knight's revue. In addition to his niece, Hankerson was also managing a rising R&B star named R. Kelly, and introduced the two in 1992. Kelly soon took Aaliyah under his wing and began writing and producing songs for her.
Aaliyah's debut album, "Age Ain't Nothing But A Number," was released in the summer of 1994 and quickly became a platinum-selling hit on the strength of two smash singles, "Back & Forth" and "At Your Best (You Are Love)" (the latter an Isley Brothers cover). Both songs hit the pop Top Ten and went gold, and "Back & Forth" went all the way to number one on the R&B charts, while "At Your Best" fell one spot short.
Late in the year, Aaliyah found herself at the center of controversy when rumors spread that the 15-year-old singer had married Kelly, who was more than ten years her senior. It was later revealed that someone in Kelly's entourage bribed an Illinois state employee to create a fake ID for Aaliyah showing that she was 18 so Kelly, then 27, could marry her. Although both camps were resolutely tight-lipped, documents later confirmed that the two had wed in the state of Illinois that August and gotten an annulment shortly thereafter. By the time the media buzz died down, the two had parted ways both personally and creatively.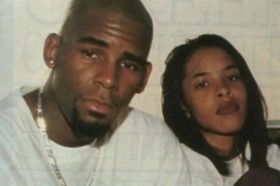 R. Kelly and Aaliyah
Twenty years after Aaliyah's death, Kelly, whose real name is Robert Sylvester Kelly, was facing multiple counts including racketeering and underlying charges that included the sexual exploitation of children, kidnapping, and the sex trafficking women and girls.
Kelly pleaded not guilty to all charges, but prosecutors used Aaliyah's story to show how his enterprise helped recruit children for Kelly to sexually abuse, while also showing a pattern of sexual abuse of minors at the hands of the R&B singer. Kelly was accused of several abuses, including enslaving underage girls and women in his tour bus and hotel rooms, physically abusing them as punishment, withholding food and water from them for days, and blackmailing them with sexual photos.
In 1996, with the Kelly controversy behind her, Aaliyah released her follow-up album, "One In A Million," which signaled a newly emerging maturity. She worked with several producers, most notably Timbaland, who co-wrote several tracks with his songwriting partner, Missy "Misdemeanor" Elliott (soon to become a solo star in her own right). Several of these – "If Your Girl Only Knew, "One In A Million," and "4 Page Letter" – became hits, with "If Your Girl Only Knew" going all the way to the top of the R&B charts. The Diane Warren-penned ballad "The One I Gave My Heart To" was also a Top Ten R&B hit, and "One In A Million" wound up going double platinum.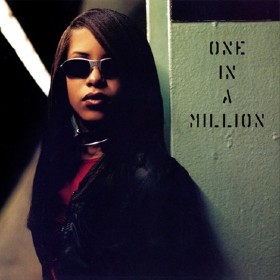 Aaliyah's 2nd album
In the meantime, Aaliyah graduated from high school in 1997, and she contributed several songs to film soundtracks. "Journey To The Past" from Anastasia was nominated for an Oscar, and in early 1998, and she had a major hit with "Are You That Somebody?" from Eddie Murphy's Dr. Doolittle (in which she made a cameo appearance).
Aaliyah took her time recording a follow-up, and she put the process completely on hold to start an acting career. She co-starred with martial-arts master Jet LI and rapper DMX in 2000's urban Shakespeare adaptation Romeo Must Die, and her accompanying soundtrack single, "Try Again," became her first number one hit on the pop charts that summer.
Aaliyah subsequently completed filming on the Anne Rice vampire flick Queen Of The Damned, playing the title role as the vampire queen. She was also cast in prominent roles in the two sequels to The Matrix. In addition, she finally finished her long-awaited third album with Timbaland again handling the most prominent racks. Released in the summer of 2001, Aliyah completed her image overhaul into a sensual yet sensitive adult. The record received excellent reviews, and the first single, "We Need A Resolution," was a Top 20 R&B hit.
About a month after the album's release, Aaliyah traveled to the Bahamas to film a video for its second single, "Rock The Boat." On August 25, she and several members of the crew boarded a small twin-engine Cessna plane returning to the mainland. The plane crashed shortly after takeoff, exploding on impact. Aaliyah and seven other passengers were killed instantly, and the ninth later died at a Nassau hospital.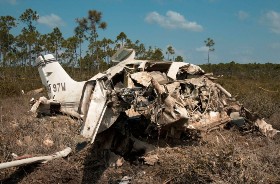 The fatal plane crash
Investigations into the crash showed that the plane had been loaded far past its weight capacity, and that pilot Luis Morales had recently been arrested for crack cocaine possession (traces of which, along with alcohol were found in his system). Furthermore, the charter company, Blackhawk International Airways, had not authorized him to pilot the craft in question.
Naturally, the R&B community reacted with an outpouring of shock and sorrow, and "Aaliyah" became the singer's only chart-topping album, eventually going double platinum. "Rock The Boat" and "More Than A Woman" were both posthumous Top Ten hits on the R&B chart, and Queen Of The Damned was a commercial success upon its release in early 2002, topping the box office in its first week.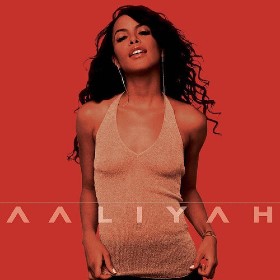 Aaliyah's chart-topping album
As details continued to emerge from the plane crash investigation, Aaliyah's parents filed suit against Blackhawks Airways, Virgin Records, and several other companies. At the end of 2002, the posthumous album "I Care 4 U" entered the charts at number three. It mixed some of the singer's biggest hits with a selection of unreleased material. The title track was a Top 20 pop hit, and "Miss You" topped the R&B charts early the next year.
In the decades since her death, Aaliyah's music has continued to achieve commercial success, aided by several posthumous releases, and she has sold an estimated 24 to 32 million albums worldwide. Her accolades include three American Music Awards and two MTV VMAs, along with five Grammy nominations. Billboard lists her as the tenth most successful female R&B artist of the past 25 years and the 27th most successful in history.
Aaliyah was inducted into the Michigan Rock and Roll Legends Hall of Fame in 2021.