MRRL Hall of Fame
89.) What Becomes Of The Brokenhearted - Jimmy Ruffin
Artist Name:

Jimmy Ruffin

Year Inducted:

2014
Details

Category: Legendary Songs
Created: Tuesday, 19 May 2020 08:46
Written by J McCallum
"What Becomes Of The Brokenhearted" (W. Weatherspoon, P. Riser, J. Dean) – Jimmy Ruffin; Soul label, # 7 Billboard Hot 100, # 6 Billboard R&B – 1966. Inducted in 2014.
Jimmy Ruffin was encouraged to come to Detroit by his younger brother David Ruffin. He signed with Motown in 1961 and his first recording was on Berry Gordy's short-lived Miracle label.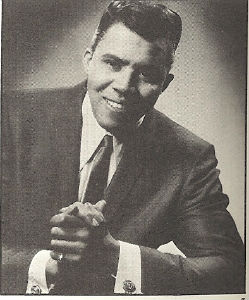 "What Becomes Of The Broken Hearted" was originally intended for the Spinners. But Jimmy convinced the producers to let him record the ballad; and it became his only Top Ten hit in 1966. The song originally featured a spoken introduction by Ruffin, but it was removed in the final mix resulting in in the rather long instrumental intro in the released version.
Ruffin's lead vocal is ably supported by Motown's famous studio band, the Funk Brothers, and the backing voices are by both the Originals and the Andantes. Besides being a big hit in the United States, "What Becomes Of The Brokenhearted" reached # 8 in England when it was originally released and then charted even higher at # 4 when it was reissued in the U. K. in 1974.
YouTube Video:

https://www.youtube.com/watch?v=UQU4sIn96M4