MRRL Hall of Fame
94.) (You Make Me Feel Like) A Natural Woman - Aretha Franklin
Artist Name:

Aretha Franklin

Year Inducted:

2015
Details

Category: Legendary Songs
Created: Tuesday, 19 May 2020 08:54
Written by J McCallum
"(You Make Me Feel Like) A Natural Woman" (G. Goffin, C. King, J. Wexler) – Aretha Franklin; Atlantic label, # 8 Billboard Hot 100, # 2 Billboard R&B – 1967. Inducted in 2015.
Aretha Franklin's fourth consecutive hit single on Atlantic Records was written by the crack songwriting team of Carole King and Gerry Goffin but was inspired by Franklin's producer, Jerry Wexler. Wexler was a student of African-American musical culture and had been mulling over the concept of the "natural man" when he drove by King on the streets of New York City. In his autobiography he claims to have shouted out to her that he wanted a "natural woman" song for Aretha Franklin's next album. In thanks for giving them the idea for what became a big hit, Goffin and King granted Wexler a co-writing credit.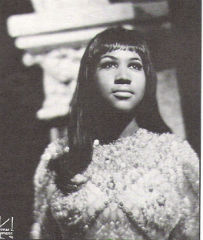 "A Natural Woman" was the first single released from Franklin's classic "Lady Soul" album from 1967. Aretha performed the song in a strong gospel style with able backing by the Sweet Inspirations, but Wexler's use of strings and warm brass accents kept the song in the gospel-pop vein, thereby insuring crossover appeal.
In 1971, Carole King recorded a stripped-down and very different rendering of "A Natural Woman" on her hit album, "Tapestry". The Grammy Hall of Fame inducted Aretha Franklin's version of "A Natural Woman" in 1999.
YouTube Video:

https://www.youtube.com/watch?v=kE7M2iAlU9M