MRRL Hall of Fame
84.) East Side Story - Bob Seger & The Last Heard
Artist Name:

Bob Seger & The Last Heard

Year Inducted:

2014
Details

Category: Legendary Songs
Created: Tuesday, 19 May 2020 08:36
Written by J McCallum
"East Side Story" (B. Seger) – Bob Seger & The Last Heard; Hideout and Cameo labels, Did not chart nationally– 1966. Inducted in 2014.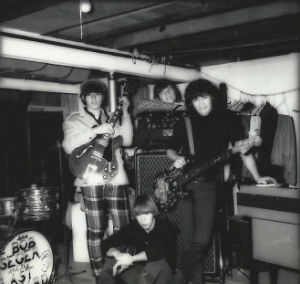 According to Scott Sparling's Seger Files; "East Side Story" is the defining song of Seger's early years. It is the song that captures the full power of his voice, his promise, his songwriting ability. More than anything, it is probably the song that launched his career and sustained it during the dry periods that followed.
"East Side Story" became a huge hit in Detroit, a #3 record on Detroit radio, which was rare for a local band. Forty-eight years later, the song has not lost one iota of energy -- it still has the same raw, pulsing urgency of a rock classic. Only in this case, it's a rock classic that most people have never heard.
In an interview with Roy Trakin for Creem magazine in 1987, Seger recalled; "I was trying to write something for this band called the Underdogs. I did not write that for me to do. I might have been a little derivative at that point just because I didn't think it would be my song. I do remember losing some sleep over the fact that it sounded an awful lot like 'Gloria', though, if you put them side by side, they're not really all that alike. There are a lot more chords in 'East Side Story' than there are in 'Gloria.'"
YouTube Video:

https://www.youtube.com/watch?v=7JL_N-Dly-Q