MRRL Hall of Fame
Springsteen Pt. 7 - The Rising
Details

Category: Dr. J's Blog
Created: Wednesday, 31 October 2018 11:44
Written by Gary Johnson
Springsteen's album, however, chronicled the effects of the increasing economic division of the eighties and nineties; the hard consequences that befell many of the people whose work and sacrifice created America and whose labor is essential to our everyday lives.
He knew that the album would not attract his largest audience, but he was sure that the songs on it added up to a reaffirmation of the best of what he could do. The record was new, but it was also a reference point to the things Springsteen tried to stand for and still wanted to be about as a songwriter. Watch a Tonight Show performance of "The Ghost of Tom Joad": https://www.youtube.com/watch?v=_SN1UK8ghGw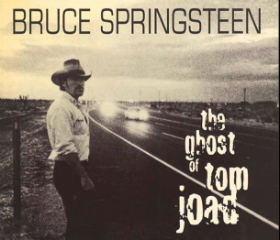 "The Ghost of Tom Joad" reached # 11 in the fall of 1995, Springsteen's lowest charting album in over twenty years. He supported the album with a lengthy world-wide solo acoustic tour in small venues. Besides performing the songs from his new album, he also presented many of his older songs in drastically reshaped acoustic form.
Springsteen's father died from a heart condition in 1998. Years after moving to California, Douglas Springsteen had been diagnosed as bipolar and a paranoid schizophrenic. When his father took his medication, he was able to hold a steady job and underwent a sort of renaissance for much of the rest of his life. His mother, Adele, returned to New Jersey after his father's death and has lived there happily until a few years ago when she was diagnosed with Alzheimer's.
Although his Tom Joad solo tour had been personally satisfying, and that his experiments with working with other musicians in the 90's was beneficial, he realized, at the age of 48, there was only one band that was a perfect fit for his brand of rock and roll. In late 1998, he decided to bring back the E Street Band and go on the road. Prior to the tour, Springsteen released a 4 CD collection of 66 previously unreleased recordings, B-sides, and demos from the
past 25 years with the title "Tracks".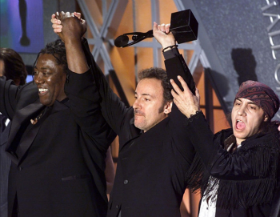 Clarence Clemons and Steven Van Zandt at Springsteen's Hall of Fame induction.
In the spring of 1999, Springsteen was inducted into the Rock and Roll Hall of Fame. Bono of U2 gave his induction speech. The other performing artists inducted that year were Billy Joel, Curtis Mayfield, Paul McCartney, Del Shannon, Dusty Springfield, and the Staple Singers. The E Street Band was not included because the HOF induction rules stated that you were to be inducted under the name of your earliest recording.
The Reunion Tour, which included all the E Street band members from the early 80's including Steven Van Zandt, started with a three-month European leg in April of 1999 before returning to the USA for 15 sold-out shows in East Rutherford, New Jersey. The tour continued across the country and concluded on July 1, 2000, with the last of 10 sold-out shows at Madison Square Garden in New York.
Springsteen wanted to write and perform a new song for the engagement. "American Skin (41 Shots)" was inspired by the shooting of Amadou Diallo, an African immigrant, by plainclothes police officers as he was reaching for his wallet. To Springsteen the incident seemed to underscore the danger and deadly confusion of roaming the inner-city streets in black skin that still existed in late-twentieth century America. He wrote asthoughtfully as he could, trying to take in the perspective of not just the Diallo family but the officers as well; and he was shocked when the song was viewed as anti-police in some quarters. Watch the New York performance of "American Skin (41 Shots)": https://www.youtube.com/watch?v=aQMqWAiWPMs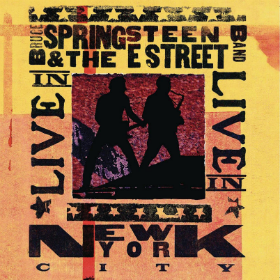 Unfortunately, the song has continued to be misunderstood over the years by some, but certainly not all, members of law enforcement and the media. The final show of the tour was broadcast on HBO and released as a 2 CD in 2001, reaching # 5 on the Billboard Top Albums chart.
Fourteen months after his performance at Madison Square Garden, events would change America forever and inspire one of Springsteen's greatest recordings. In November of 2000, Springsteen wrote a song called "My City Of Ruins" for an Asbury Park, Christmas show benefit to help promote the revitalization of the city. Once a popular resort destination in the late 19th and early 20th centuries, Asbury Park had succumbed to significant amounts of urban blight for a variety of reasons. Although the first part of Springsteen's song described the decay, it ended on a hopeful and optimistic note by powerfully imploring the city to "rise up".
On September 11, 2001, Bruce Springsteen, like many Americans, was glued to his television following the news reports of the terrorist attacks on the World Trade Center. His home in New Jersey was about an hour away from Manhattan. Later, he took a drive to a nearby bridge where there was a view of the Twin Towers in the distance. He then drove to a church that he rarely attended. He said that the church that day was jammed with folks who "just wanted to be with other people who, in the wake of the attacks, were addressing issues of faith, hope, and love.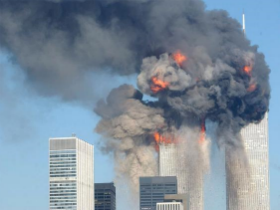 In the aftermath, Springsteen picked up his guitar and began to work on some new music. He said he was inspired by a stranger in a car who stopped next to him, rolled down his window and said: "Bruce, we need you". That task became more important when he was asked to open a telethon ten days later to raise money for the September 11th Fund. He quickly wrote two songs, "Into the Fire" and "You're Missing", but neither felt finished enough to perform.
Instead, he chose "My City Of Ruins", the song he'd originally written about Asbury Park; but after 9-11 the song took on an expanded meaning and now seemed sadly appropriate for New York City. Following his moving performance on America: A Tribute For Heroes, the new music he wrote was largely inspired by the tragedy of September 11th. Watch Springsteen's performance of "My City Of Ruins": https://www.youtube.com/watch?v=Mi_Tm_g6KdA
The resulting album, titled "The Rising", was recorded with the E Street Band and released in July of 2002. Upon its release, the recording was an immediate critical and commercial success, debuting at # 1 and being hailed as a triumphant return for Springsteen and the E Street Band, as it was their first studio album in 18 years. "The Rising" won a Grammy Award for Best Rock Album and the album's title song won a Grammy for Best Male Rock Vocal Performance.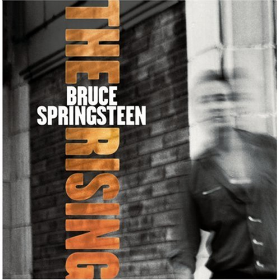 Although it has its stark moments, the album is uplifting in the way it focused on the individual bravery, faith, and perseverance of people in the face of danger or grief. The title song sums up feel of many of album's songs. "The Rising" unfolds from the point of view of a New York firefighter entering one of the burning towers, and then the song moves into a gospel-like chorus that merges the image of a man rising up a smoke-filled stairwell into a religious image of a spirit ascending. Watch a live performance of "The Rising" at the MTV Awards: https://www.youtube.com/watch?v=Q0ZLCcHwRjI
For some of the other songs, Springsteen was inspired by phone conversations he had with family members of victims of the attacks who in their obituaries had mentioned how his music had touched their lives. "Lonesome Day", which opened the album, is written from the point of view of one of those loved ones trying to get through each day with thoughts of bitterness, regret, anger, revenge, and overwhelming grief – yet determined to find a way through to the light. The heartrending ballad "You're Missing" also deals with grief, but from viewpoint of someone whose life and home has been forever changed now that a loved one is gone and will never return. Watch a very moving video of "You're Missing" at: https://www.youtube.com/watch?v=UvlASWdB9Sc
Springsteen and the E Street Band began The Rising Tour in 2002, and it continued to play arenas and stadiums through 2003. Springsteen made several television appearances during this time, appearing on the Today Show, Late Night with David Letterman, Saturday Night Live, and Nightline. He and the band also performed a one-hour primetime concert special on CBS that opened with "The Rising", "Lonesome Day", and "You're Missing". Great rock and roll songs like these can move your body and your soul. The fact that Bruce Springsteen can consistently write songs that emotionally involve the listener in this way is why he is considered one of rock and roll's greatest artists.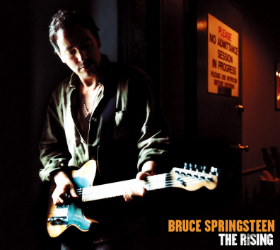 Following the tour, Springsteen bought some land in New Jersey, not far from his hometown. His wife Patti loved horses, and so they bought some from the Saratoga race track. After being thrown numerous times over the years, Springsteen became adept at riding and would regularly host "fiestas" for a hundred or so friends and family complete with a mariachi band and mini rodeo events for guests including barrel racing and team penning.
After two tours with the E Street Band, Springsteen was ready to go back to some of songs he had composed around the time of the "The Ghost of Tom Joad" album. The new album's title song, "Devils and Dust" was a new composition written about a soldier in the Iraq War. An older song, "Long Time Comin'", was about a man who had been a terrible father to his two children, but has an epiphany and now seeks redemption with his pregnant wife and unborn child.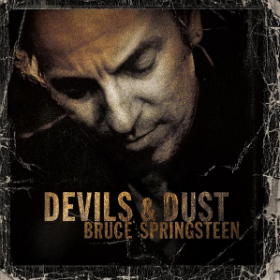 The "Devils and Dust" album was released in the DualDisc format, which put the CD album on one side and a DVD on the other that featured solo performances of five of the songs, as well as the lyrics to all of the songs that could be viewed as you listened to the entire album. It debuted at # 1 in the spring of 2005 and eventually received 5 Grammy nominations. The tilte song, "Devils & Dust", scored three nominations for Song of the Year, Best Rock Song, and Best Solo Rock Vocal Performance. Watch a performance of "Devils and Dust" at: https://www.youtube.com/watch?v=cG8ZQkeZvzc
In 1997, Springsteen had recorded "We Shall Overcome" for a CD called "Where Have All The Flowers Gone: The Songs of Pete Seeger." Growing up a rock and roll kid, Springsteen didn't know a lot about Seeger's music or the depth of his influence. Once he started listening, however, he was overwhelmed by the wealth of the songs and their richness and power.
This led to another new album, "We Shall Overcome: The Seeger Sessions", recorded with a group of folk musicians from New York City. Springsteen then took the band on tour and was the headliner at the post-Katrina New Orleans Jazz and Heritage Festival in 2006. The album peaked at # 3 that same year.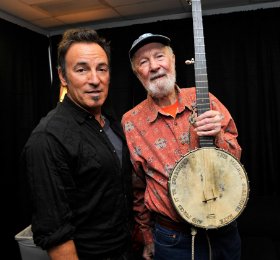 Springsteen and Pete Seeger.
Springsteen would return to the E Street Band for his next album, "Magic", which was released in the summer of 2007. It was Springsteen's 15th studio album, and the first with the E Street Band since "The Rising" in 2002. The recording of the album was complicated by the conflicting schedules of some of the band members, especially drummer Max Weinberg's weekday taping commitments as the band leader on Late Night with Conan O'Brien.
"Magic" was described by Springsteen's manager, Jon Landau, as a "high energy rock album", but some of the songs like "Last To Die" and "Gypsy Biker" dealt with issues involving veterans – one of his recurrent themes for the past two decades. "Magic" reached # 1 on Billboard's Top Albums chart (Springsteen's 8th # 1 album) and was voted the # 2 album of 2017 by Rolling Stone magazine.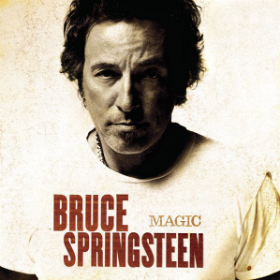 "Radio Nowhere", with a guitar sound reminiscent of the Byrds, was released as a single in advance of the album and the tour. Springsteen and the band performed the song as part of a three-song outdoor concert on the Today Show. The song's lyrics address alienation and the desire for a musical and social connection. The line "Is anyone alive out there" is something that Springsteen had been yelling out during his live shows for at least a decade – usually as the show enters its final stretch and he wants to rally the crowd one more time. Watch a Today Show performance of "Radio Nowhere": https://www.youtube.com/watch?v=h8Xb8Cq9NrI
The Magic Tour kicked off at Convention Hall in Asbury Park where, as an aspiring musician, he'd seen the both Who and the Doors perform. Thanks to the efforts of Springsteen and others, Asbury Park was undergoing a renaissance of new development.
"Magic" was Grammy nominated for Best Rock Album. In addition, the song "Girls In Their Summer Clothes" won a Grammy for Best Rock Song and was nominated for Best Solo Rock Vocal Performance. The pop-sounding song, influenced by Brian Wilson of the Beach Boys, was performed regularly on the Magic Tour – usually as the first encore song. Watch the video for "Girls In Their Summer Clothes": https://www.youtube.com/watch?v=-CLEWGuCNcI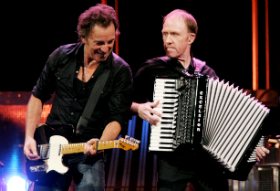 Springsteen and Danny Federici.
It was also the first tour where an illness would sideline a band member. Danny Federici had contracted melanoma and now needed serious medical care. He was replaced on keyboards by Charlie Giordano from the Seeger Sessions band while he underwent cancer treatment. Federici appeared with the band for the last time in Indianapolis on March 20, 2008. He died a month later, leaving behind his wife, a son, and two daughters.
Read Springsteen Part 8: On Broadway https://michiganrockandrolllegends.com/index.php/blog/269-springsteen-pt-8-on-broadway